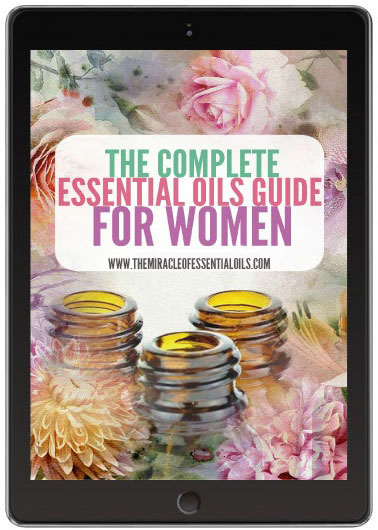 Must-Have Reference for All Women
The Complete Guide to Essential Oils for Women is an information-packed and knowledge-filled eBook that explores all about magical properties, uses & benefits of essential oils particularly for women. It took several months to extensively research and use our own experience, personal anecdotes as well as advice from aroma therapists and alternative healers to finally put together this lovely ebook!
Although it says 'complete guide', don't worry – this eBook is not filled like those heavy and dusty Latin-filled textbooks with scientific terms and complicated information that's hard to follow. It's written in normal English, making it a very understandable and friendly to use for all women above 18 years of age.
However, note that throughout the book, scientific studies are carefully quoted where necessary and medical references are given for each of them at the end of the book.
In this Book You'll Find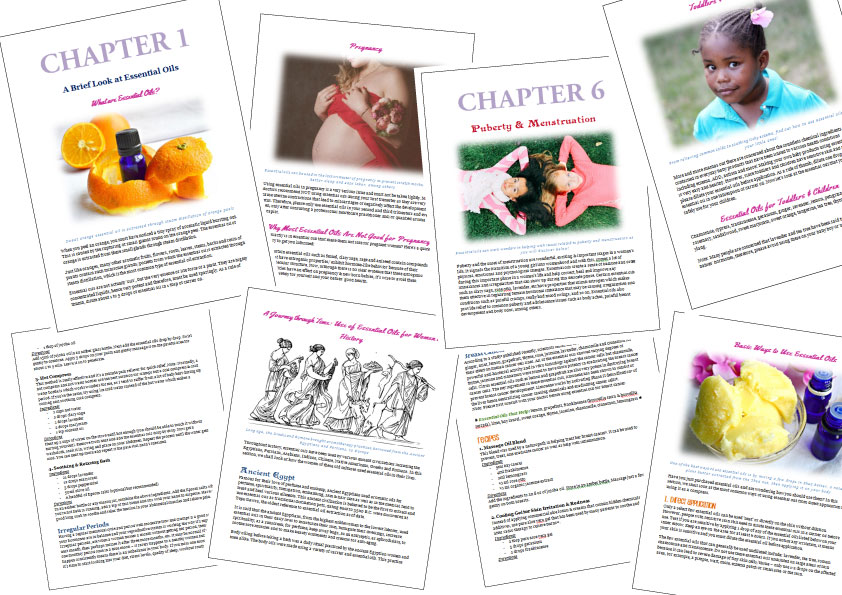 Safe, tried & tested plus effective remedies with essential oils
Properties of various essential oils particularly useful for women
An A-Z list of female medical issues, essential oils that help & safe remedies to use for quick healing and relief
Exciting essential oil perfume blends
A quick guide including essential oil blends for puberty & menstruation
How to use essential oils to balance your hormones
Effectively losing weight with the power of essential oils
Pregnancy, nursing & child birth essential oil guide including how to use & recipes
Dealing with postpartum using essential oils
Essential oils for miscarriages
Menopause symptoms, essential oils that help & effective recipes
Using essential oils for babies, toddlers & children
Back to school with essential oils
Diffuser blends for different moods & ailments
Love & romance essential oils with romantic blends & recipes
How to make your own beauty products with essential oils & other natural ingredients
Age beautifully with powerful essential oils + recipes included
Essential oils for the golden years (women over 50)
…and much more!
You'll also find important information at beginning chapter on essential oil safety & caution, basic ways to use essential oils, a brief history of how ancient women benefited from the power of aromatic plants and an essential oil dilution guide.
Note
This is a digital eBook, currently available as a PDF, and not a physical print book. Once you purchase the eBook, you'll immediately get an email containing the download link. After downloading the eBook, you'll have instant access so get ready to soak up a lot of exciting essential oil information!
If you have any questions regarding anything about the ebook, please feel free to use the email contact button at the end of the ebook in case you're reading it and have any questions. 🙂