There are so many DIY lip balm recipes out there, but in this post, let's find out an super easy DIY essential oil chapstick recipe to heal, lubricate and soothe your pouters!
Before winter strikes and your lips start chapping and peeling painfully, make this DIY essential oil chapstick recipe! It uses moisturizing ingredients such as coconut oil and shea butter to lubricate dry lips and keep them plump and supple.
The essential oils we shall be using are peppermint essential oil and lavender essential oil. They are both great choices for your sensitive lips. Peppermint is invigorating and stimulates blood flow, which also makes your lips look naturally red! If your lips really suffer from painful cracks, then peppermint can numb them and take your mind off the pain. Lavender is soothing and calming. It helps reduce inflammation and promotes healing of chapped and painful lips.
Okay, let's get onto the DIY essential oil chapstick recipe!
DIY Essential Oil Lip Scrub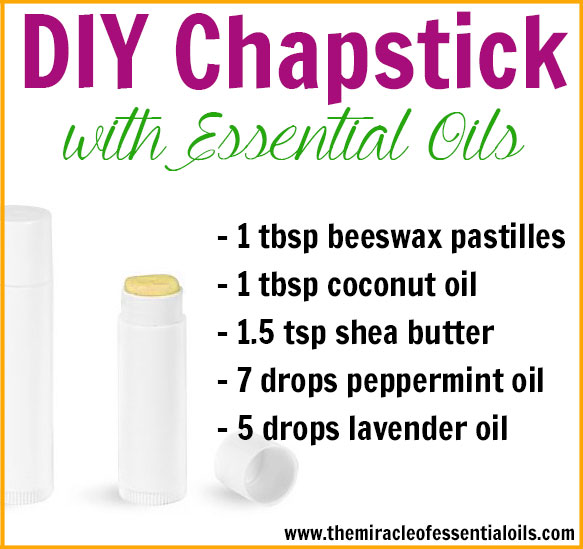 What you need
Directions
Measure out your beeswax pastilles, coconut oil and shea butter.
Add them into a double boiler and heat over a low flame until everything melts down to liquid form.
Once melted, remove from heat and let it cool for about 2 minutes.
Now add your peppermint and vanilla essential oils, drop by drop and stir well with a disposable chopstick.
Using a dropper, fill up your chapstick tubes. This recipe will fill about 10 chapstick tubes.
When you've filled all the tubes, place them on a tray in the refrigerator to set for about 15 minutes.
Keep a tube in your purse, drawer, pocket or any easily accessible location!
I hope you enjoy this DIY essential oil chapstick recipe!