Soothe your skin by making this DIY essential oil sunburn spray!
You know the times you covered up and wore oodles of sunscreen but no matter what you did, you still got that hot, painful and itchy sunburn? There are a whole lot of home remedies to soothe sunburn naturally, such as oatmeal baths, applying aloe vera and more. But in this post, I want to share a no-hassle cheap and very easy to make DIY essential oil sunburn spray. Whip up this sunburn spray to soothe your skin and speed up healing!
Top Essential Oils for Sunburn
How to Make a DIY Essential Oil Sunburn Spray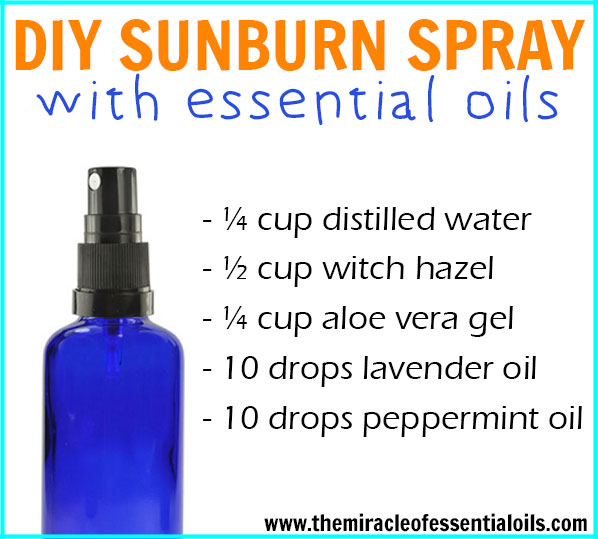 What you need
Directions
Using a funnel, pour ¼ cup peppermint hydrosol or distilled water, ½ cup of witch hazel and ¼ cup of pure aloe vera gel into an cobalt blue spray bottle.
Now carefully add 10 drops of lavender essential oil and 10 drops of peppermint essential oil.
Close the bottle and shake everything well to form a well combined mixture.
Store in a cool dry place.
Spray onto sunburn as many times as needed throughout the day.