This is the secret to prime health that you always wanted to know: DIY lymphatic massage – it's free, it's highly beneficial and it could prolong your lifespan!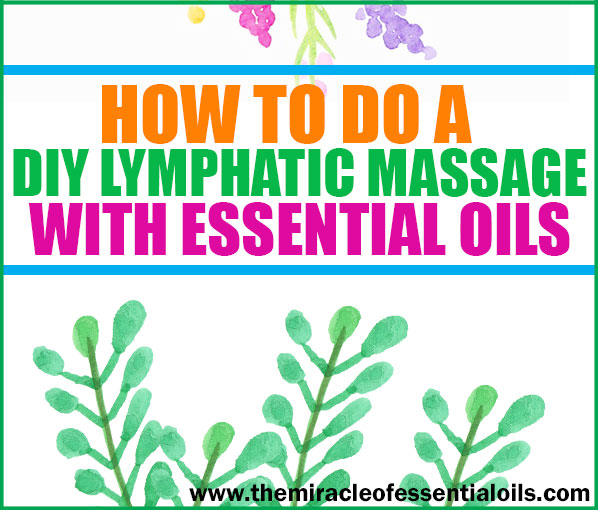 DIY Lymphatic Massage: Your Body Craves It
Do you know the easiest way to detox your body? It's through lymphatic massage!
I used to get really worked up about how to detox my body. I took great time researching about detox diets, detox herbal supplements and other remedies such as juicing and water fasting. Most of these sound tedious or expensive, right? But believe me when I say, lymphatic massage is the best way to foster immediate body detoxification! It's easy, cheap and pretty relaxing! I mean, it's massage! What could be more relaxing and pleasurable!
Benefits of Lymphatic Massage
The first thing that attracted me to full body lymphatic massage was the benefits it provides for detoxification. But detoxification isn't the only benefit of lymphatic massage. There are so many benefits that you can enjoy from a little diy lymphatic massage action, including:
Boosting the immune system
Reducing cellulite
Removing harmful toxins from the body
Improving blood circulation to the skin
Keeping the body youthful and agile
Promoting beautiful youthful skin
Energizing the body
Boosting your mood
Combating stress and high blood pressure
Fights inflammation, swelling and edema
Promotes longevity and general well-being
Reduces autoimmune disorders
Promotes self-love and awareness
How to Do a Lymphatic Massage at Home
You can definitely get a professional deep tissue lymphatic massage from a practicioner. But nothing beats simple homemade lymphatic massage. You can get your partner to help you out. But for me, self massage is a much better deal because you won't need to bother anyone, and you know your body better than anyone else does. When you massage yourself with your own hands or tools, you'll know just how much pressure to apply and what your problem areas are so you can do more work on them.
Now how do you do a lymphatic massage? Let me first clear this up: there is nothing complicated about this! Below I have provided you with simple steps to follow:
Grab your bottle of DIY lymphatic massage oil. To make this, simply mix ½ cup of carrier oil such as olive oil with 20 drops of your favorite lymphatic massage essential oil such as ginger, peppermint or lemongrass. P.S You can also use a combination of 3 or more essential oils if you wish.
Now lightly warm up the oil so that it penetrates your skin faster.
Strip down to your bare essentials (preferably in the bathroom) and begin applying the oil lightly all over your body, with the exception of your head.
You can do so in a top to bottom systematic application so you don't miss any areas.
Now as you apply your oil, take time to firmly apply more pressure and more strokes to the following areas where majority of the lymph nodes are clustered: the neck, the armpits, the mammary glands, the limbs (particularly the elbows and knees), the groin region
Use your thumb and forefingers to gently squeeze and stroke your lymph nodes.
That's about it! Now you can take a shower to rinse off the oil or simply rub off the excess oil with a towel.
Tips for Lymphatic Massage
1. How long should lymphatic massage last? As short as 10 minutes or as long as 30 minutes! It all depends on your schedule or the time you have available. Better to spare a few minutes for a quick massage everyday than to go without it!
2. Do I need to use oil?Yes, please! Oil helps make the massage smoother and easier. It prevents scratches and reduces the pain threshold especially on dry skin. Great carrier oils for lymph massage include: castor oil, sesame oil, olive oil and coconut oil .
3. Do I need to add essential oils to my massage oil? You don't have to, but I highly recommend it! Essential oils can help boost detoxification, stimulate blood circulation and have awesome anti-inflammatory properties. Some of the best essential oils for lymphatic massage include: frankincense, peppermint and ginger. Find the best essential oils for lymph nodes here: Essential Oils for Lymph Nodes
4. Tools to Help: The best tools for lymphatic massage are your own hands. But here are my top 3 tools that I absolutely cannot live without for self-massage:
» Soother tool: Shaped like a baby pacifier/soother, this tool is heavenly for foot massage. Oh, my goodness, just looking at it makes my feet crave an impromptu foot massage right now! Buy the Original Knobble by the Pressure Positive Company!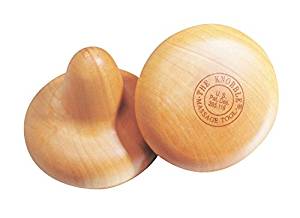 » Roller stick: Roller sticks are amazing and can be used almost everywhere on the body. You can use them on your neck, arms, sides of the abdomen, hamstrings, calf muscles and also the feet. Roller sticks are great for loosening up tight muscles, for fitness and for lymphatic drainage, of course. They are so simple to use! Get this amazing Muscle Roller Stick from Supreme Sports.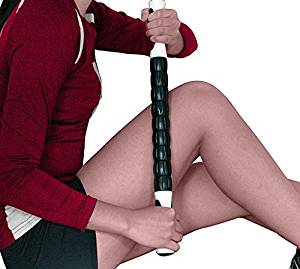 » Back massage tool: The one part that's hard to reach when doing a self-massage is the back! With this back massage tool, you won't need to depend on anyone. It looks complicated, but it's very simple to use, trust me. The self massage tool from Body Back Company below is a must-have for all massage fanatics.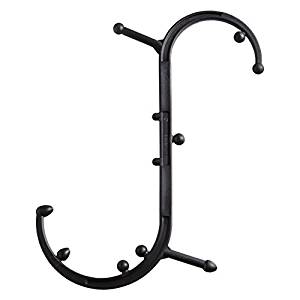 Video Guide for Lymphatic Massage
Sometimes seeing something done can give you a clearer picture. So I've attached this really helpful video guide on how to perform a proper lymphatic massage:
How often do you do a diy lymphatic massage? Daily, weekly or not-often-enough? Tell us below!