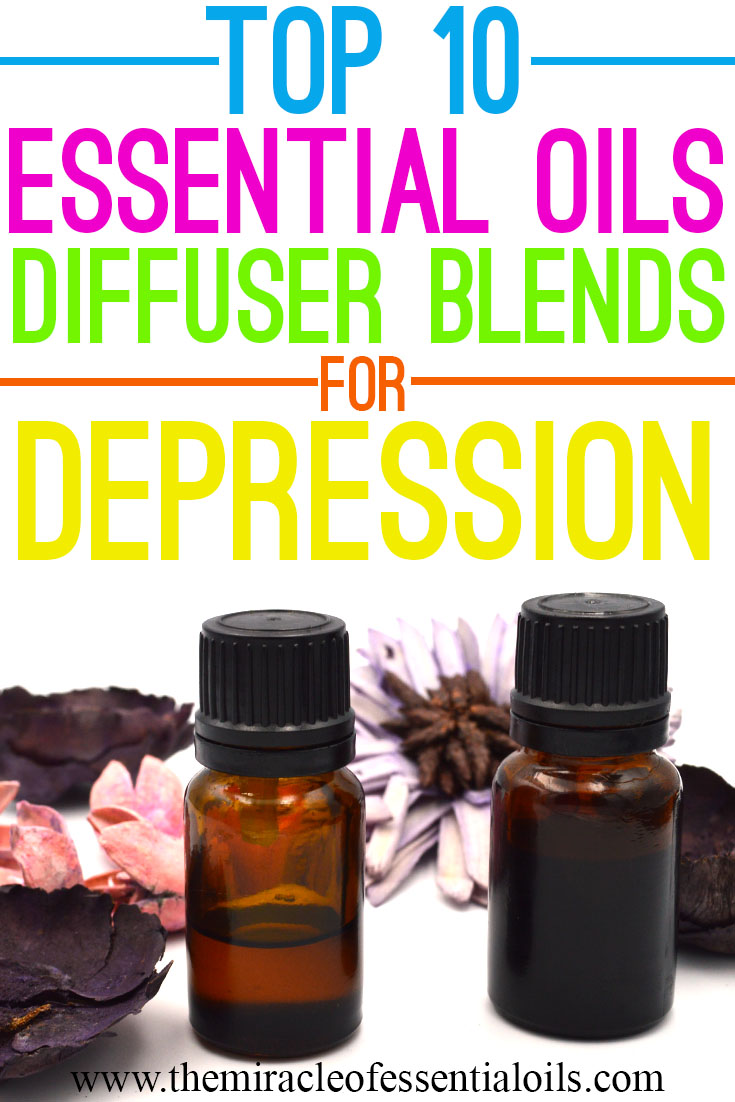 Let's look at 10 essential oil diffuser blends for depression to uplift your mind body and soul without depending on conventional antidepressants!
Depression is a serious issue that can affect anyone at any point in their lives. About 1 in 4 Americans experience depression. Depression is more than just feeling low, it's a severe disorder that can cause a whole host of symptoms that make one feel devastated. Here are some of the symptoms of depression:
Lack of energy
Wanting to lay in bed doing nothing
Feeling miserable 24/7
No motivation to do anything even your favorite hobbies
Loss of sex drive
Constant fatigue and tiredness
Lack of confidence and self esteem
Staying in bed all day and not wanting getting up
Anxiety and panic attacks
Heart pain
Crying outbursts
Feeling angry and irritated often
Overwhelming feelings of negativity and sadness
Loss of interest in school/work
Suicidal thoughts
Insomnia
Decreased or increased appetite
Constant feelings of melancholy
Social seclusion
Having the above symptoms means that you are depressed and you should seek help and help yourself. Before rushing to antidepressants, you might want to try natural remedies that work holistically in your body to naturally elevate your happy hormones and bust the blues.
There was a point in my life where I wanted to get myself a strong dose of antidepressants to keep me from going crazy. However, I had some close friends that always discouraged me from getting meds. Personally, I had many questions such as; "When do I actually stop taking antidepressants?" "What will happen when I stop taking them?" "Will my body start using antidepressants like a crutch to find happiness?" I shudder thinking about depending on these drugs lifelong together with the side effects that INCLUDE suicidal thoughts. Isn't the reason to take antidepressants to control/decrease suicidal thoughts in the first place??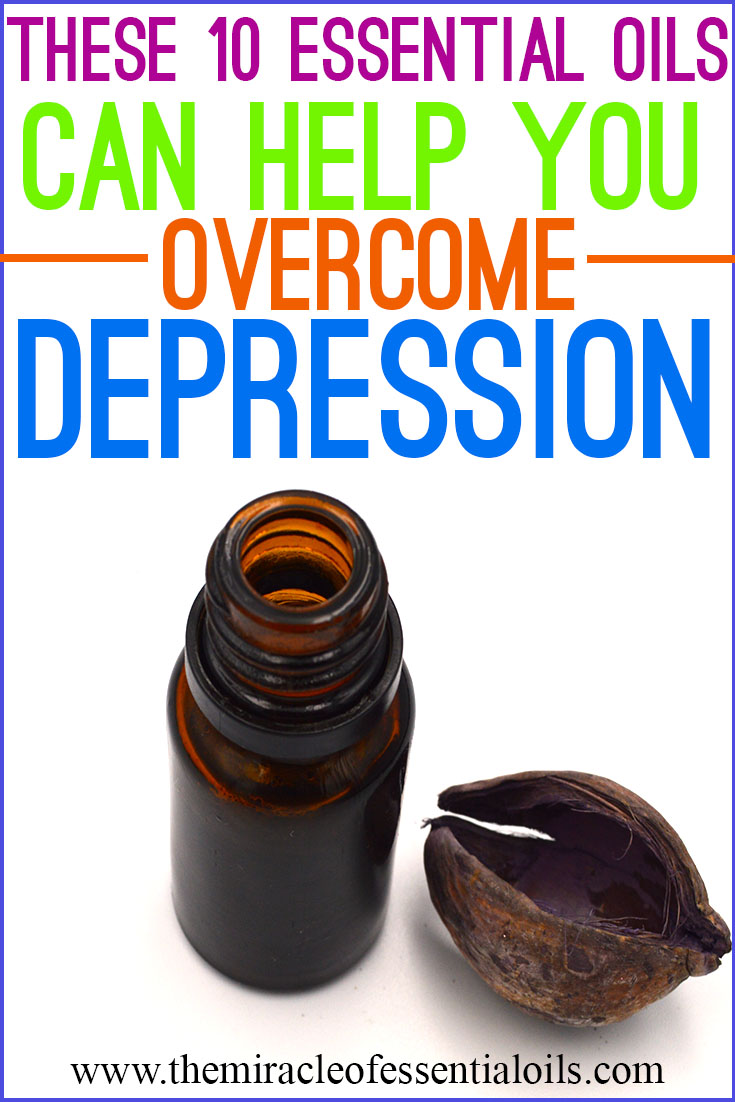 That's why many people turn to holistic treatments and natural remedies for depression. One of these remedies is – you guessed it – essential oils! Some of these powerful plant extracts offer therapeutic properties of beating depression and improving mood. They include:
Sweet orange essential oil
Lemon essential oil
Ylang ylang essential oil
Lavender essential oil
Geranium essential oil
Peppermint essential oil
Bergamot essential oil
Cedarwood essential oil
Rose essential oil
Jasmine essential oil
And others
One of the best ways to use essential oils for depression is by diffusing them. You'll need some great depression-targeted essential oil blends for that.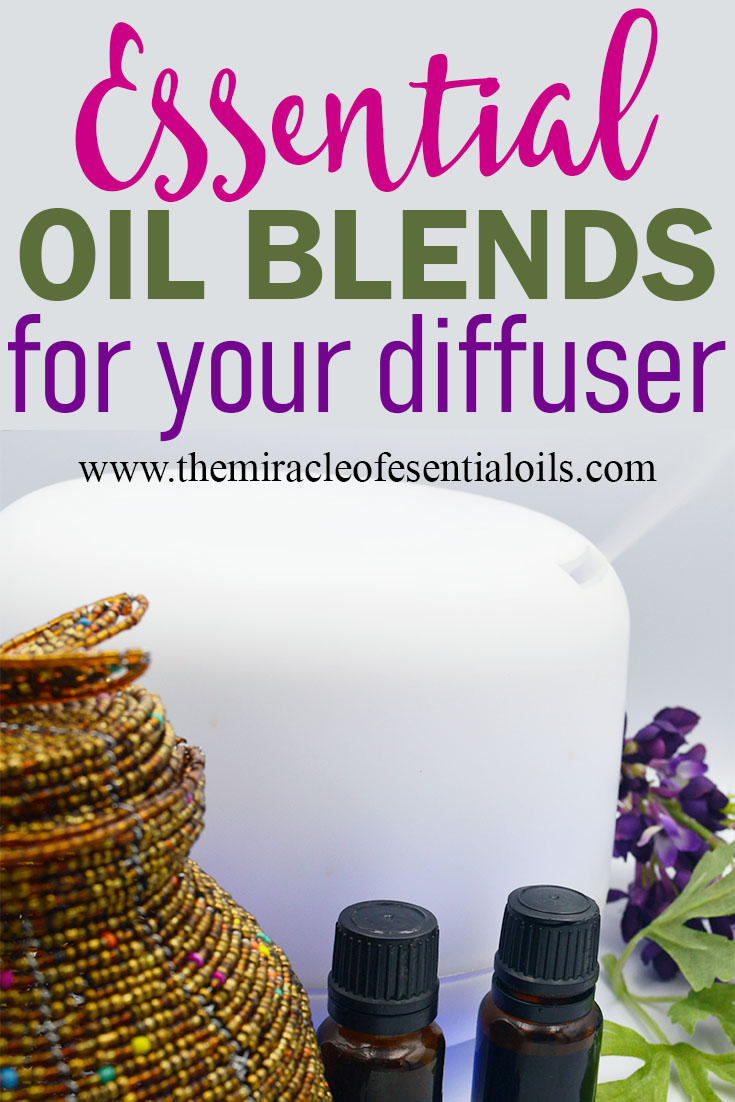 10 Essential Oil Diffuser Blends for Depression
So now, let's look at some awesome essential oil diffuser blends for depression!
1. Drops of Peace
Bergamot – 2 drops
Sandalwood – 2 drops
Grapefruit – 2 drops
Lime – 2 drops
2. Happy Human
Lemon – 3 drops
Ylang ylang – 3 drops
Peppermint – 2 drops
3. Energize
Peppermint – 2 drops
Lemon – 2 drops
Rosemary – 2 drops
4. Mood Booster
Vetiver – 4 drops
Lemon – 3 drops
Peppermint 3 drops
5. Serenity
Ylang ylang – 3 drops
Chamomile – 2 drops
Lavender – 1 drop
6. Emotional Healing
Bergamot – 2 drops
Frankincense – 2 drops
Cypress – 2 drops
Wild orange – 2 drops
7. Citrus Burst
Grapefruit – 3 drops
Tangerine – 3 drops
Lemon – 2 drops
Bergamot – 2 drops
8. Gratitude
Orange – 2 drops
Grapefruit – 2 drops
Bergamot – 1 drop
Lemon – 1 drop
9. Positive Energy
Bergamot – 2 drops
Eucalyptus – 2 drops
Orange – 2 drops
10. Fatigue Fighter
4 drops peppermint
4 drops orange