Got bad breath? You're not alone. Over 50% of the population is said to suffer from bad breath, known as halitosis in medical terms. If you're the sort of person who brushes twice daily or even every after a meal, uses mouthwash and even keeps a mouth spray in his/her bag but STILL has bad breath then this post is for you! Take a look below to see how you can use essential oils to fight bad breath once and for all.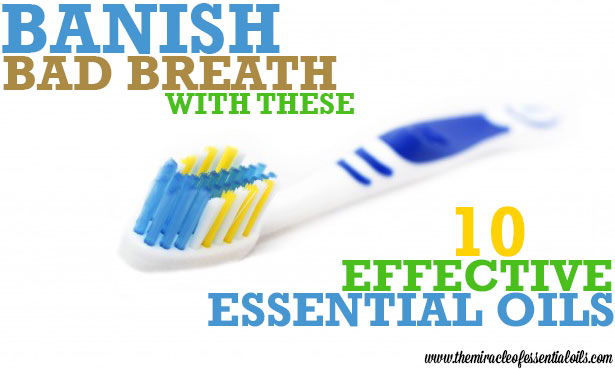 How Essential Oils Work in Fighting Bad Breath
» Cleansing – Many essential oils have strong cleansing, purifying and detoxifying properties. Essential oils such as the ones listed below have a powerful cleansing action that removes plaque build-up, tartar and tiny food particles on the teeth and gums.
» Anti-Bacterial – The major cause of bad breath is BACTERIA. Accumulation of bacteria in the mouth leads to formation of plaque and tartar on the teeth. Bacteria also like to linger on the tongue and you already know that an unclean tongue is a big cause of bad breath so don't forget to brush/scrape your tongue in addition to brushing your teeth! Essential oils such as peppermint, eucalyptus, thyme, etc have powerful antibacterial properties that fight off mouth bacteria and hence, prevent bad breath.
» Strong Scent – The strong scents and flavors of essential oils neutralize and fight off bad mouth odors. Peppermint gives a fresh minty breath while lemon promotes a clean and citrusy breath.
» Improve Digestion – Indigestion and constipation are two causes of bad breath. Certain essential oils including peppermint stimulate digestion, thereby promoting good gut health and preventing bad breath.
» Prevent Tooth Decays – Tooth decays also cause foul mouth odor. The anti-cavity properties of essential oils such as that of clove and spearmint work in fighting off decay-causing bacteria and germs that linger in the mouth.
» Treat Dry Mouth – By increasing saliva production, essential oils help treat dry mouth issues, which is another cause of bad breath. Make a mouth rinse with peppermint essential oil and distilled water and use at least three times a day. If using filtered water, you have to store it in the fridge to prevent spoilage. You can also make that an essential oil mouth spray instead to freshen your breath and fight dry mouth issues.
10 Most Effective Essential Oils for Bad Breath
From peppermint to cinnamon, explore ten most effective essential oils for bad breath in the list below!
1. Peppermint Essential Oil
Being fresh and minty, peppermint essential oil (where to get it) is at the top of the list of best essential oils for bad breath. It's incredibly strong minty aroma and flavor helps fight off and neutralize mouth odors while it's antiseptic properties ward off bacteria and germs that cause plaque and tooth decays.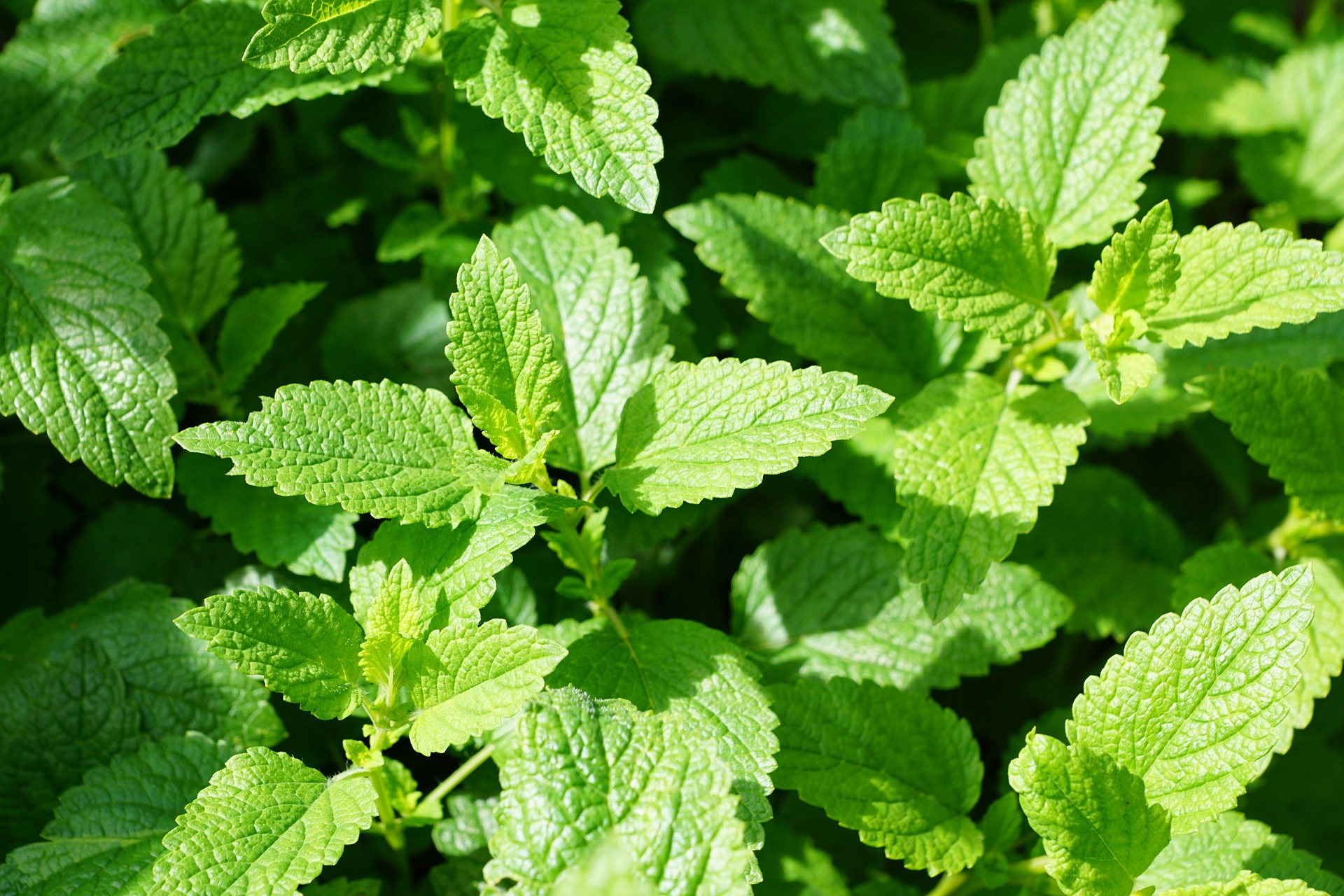 2. Spearmint Essential Oil
Spearmint essential oil (where to get it) comes from the same family as peppermint essential oil and is commonly found in toothpastes and mouth washes as well, to counteract bad breath and dry mouth issues. It freshens the breath and maintains overall good oral health.
3. Lemon Essential Oil
Lemon essential oil (where to get it) has deodorizing properties that help neutralize nasty stinks and freshen breath. It also helps increase saliva production thereby battling mouth odor caused by dry mouth.
4. Eucalyptus Essential Oil
Just like peppermint, eucalyptus essential oil (where to get it) has a high menthol content that masks foul mouth odor and freshens breath. It also has powerful antibacterial properties that kill off bad-breath and cavity causing bacteria.
5. Wintergreen Essential Oil
Wintergreen essential oil (where to get it) is just as fresh and minty as eucalyptus and peppermint! After brushing, place just a drop on your tongue and teeth and rub with the toothbrush or a clean finger, then rinse with cool water for fresh breath!
6. Clove Essential Oil
Clove essential oil (where to get it) is not only good for reducing tooth pain and fighting cavities but also neutralizing bad breath.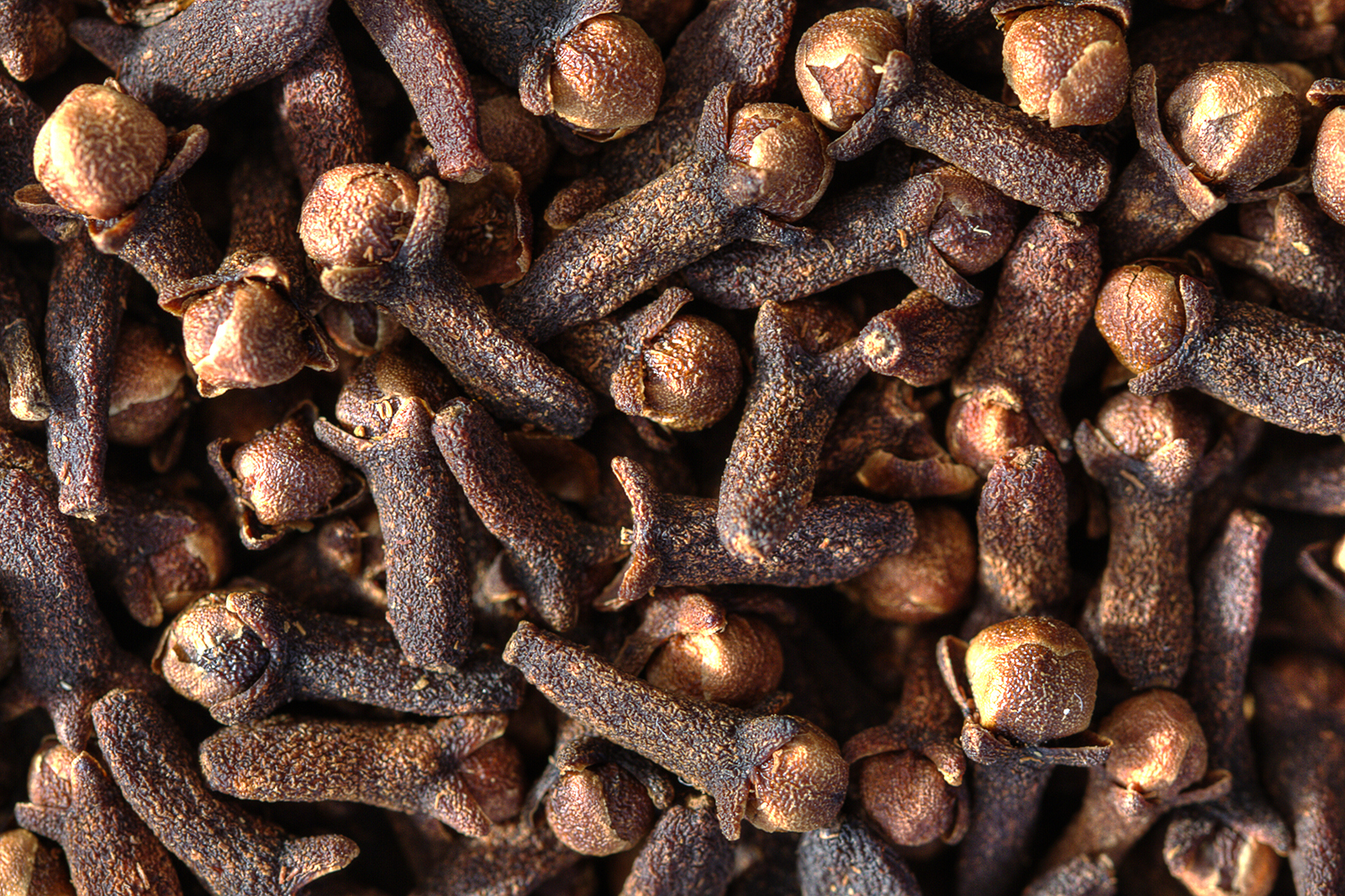 7. Rosemary Essential Oil
Rosemary essential oil (where to get it) has strong disinfectant and antibacterial properties that destroy mouth germs and bacteria as well as get rid of bad breath.
8. Thyme Essential Oil
Thyme essential oil (where to get it) is one of the most powerful essential oils for bad breath and general oral health. It is known to destroy over 60 different strains of bacteria and 16 various strains of fungi as well! Its key ingredient thymol, kills the pathogenic organisms in the mouth that are responsible for bad breath, tooth decays & cavities, gum disease and gingivitis.
9. Parsley Essential Oil
Did you know that chewing on a sprig of parsley helps immediately get rid of bad breath? Parsley essential oil (where to get it) can also be used to fight bad breath. After squeezing a pea-sized amount of toothpaste on your toothbrush, add a drop of parsley oil and brush your teeth with it for a clean mouth and fresh breath.
10. Cinnamon Essential Oil
Sweet and spicy, cinnamon essential oil (where to get it) removes bad breath and also fights off tooth pain, gum disease and cavities.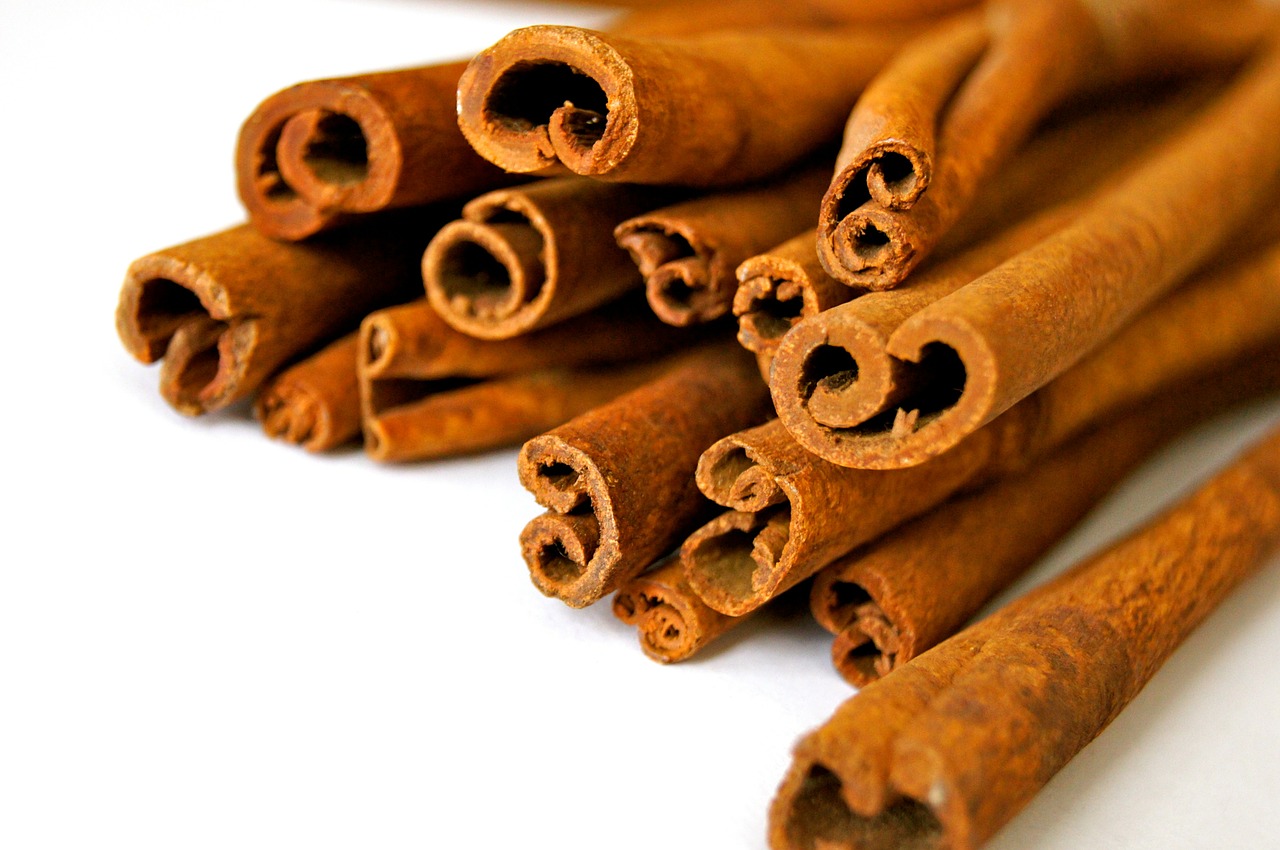 What Else to Do to Get Rid of Bad Breath
→ Heal Your Gut. Gut related problems including indigestion and constipation are major causes of bad breath in people. Heal your gut by feeding it with healthy homemade meals and skip the preservative-laden packaged foods that contain artificial colors & flavors. Another way to heal your gut is by eating probiotics such as kefir, sauerkraut, kimchi, kombucha, etc. If your gut lacks probiotics or 'good' bacteria, your body will be prone to a whole host of health problems including low immunity and bad breath.
→ Avoid Antibiotics. Antibiotics are major wreckers of healthy bodies. They not only kill bad bacteria but also the good bacteria found in the gut. Instead of taking antibiotics, eat a diet rich in natural antibiotics such as garlic, black cumin seed oil, coconut oil, etc. Ensure to take conventional antibiotics only when they are really needed, and even then take natural probiotics and probiotic supplements to make-up for the loss of good bacteria.
→ Stop Smoking. Smoking is a major reason for bad breath in many individuals. Refrain from smoking and have no bad breath problems lifelong.
→ Stop Drinking Alcohol. Alcoholics tend to have the worst fermented breaths. The scent of alcohol lingers in the mouth even after consuming other foods. Drinking alcohol also makes your mouth chronically dry, which is another reason for bad breath.
→ Brush After Coffee. Coffee breath is no new phenomenon. The strong flavor of coffee leaves a strong after-taste and terrible breath. Immediately brush your teeth with a minty toothpaste after taking your morning coffee so you can avoid bad breath issues the whole day.
Take Care
Do not ingest any essential oil.
Consult a doctor before taking probiotic supplements if you suffer from any severe/chronic health conditions.
Use only 100% high quality therapeutic grade essential oils.
Keep essential oils away from children and pets.
Ensure to use only a few drops of essential oils for bad breath and dilute them first before using to prevent burns.
Be careful with 'hot' essential oils such as clove, cinnamon and thyme as these can burn your mouth.
If you are pregnant or lactating, please avoid essential oils.