Did you know that according to statistics from 2012 about 52.5 million people in the US alone are diagnosed with joint inflammation? (1) This painful condition affects about 27.2 percent of the adult population. In this article, we shall explore how to naturally treat and get relief using Nature's own gift, essential oils.
What is Joint Inflammation?
The medical term for joint inflammation is arthritis, which can be of two major types: osteoarthritis and rheumatoid arthritis. Osteoarthritis is the most common form of arthritis and it occurs when the frequently worked joints in the body such as the hip, knee, spine or hand joints wear down and this is in most cases brought about by aging. Rheumatoid arthritis, however, is an auto-immune disease which means that the body's immune system itself attacks its joints, causing swelling, stiffness, pain and inflammation. The exact cause of this type of arthritis remains unknown today, but research says that it may be linked to food allergies, stress, bacterial infections and acidity in the body. Other forms of arthritis include fibromyalgia, lupus, gout and osteoporosis.
7 Essential Oils for Joint Inflammation Relief & Treatment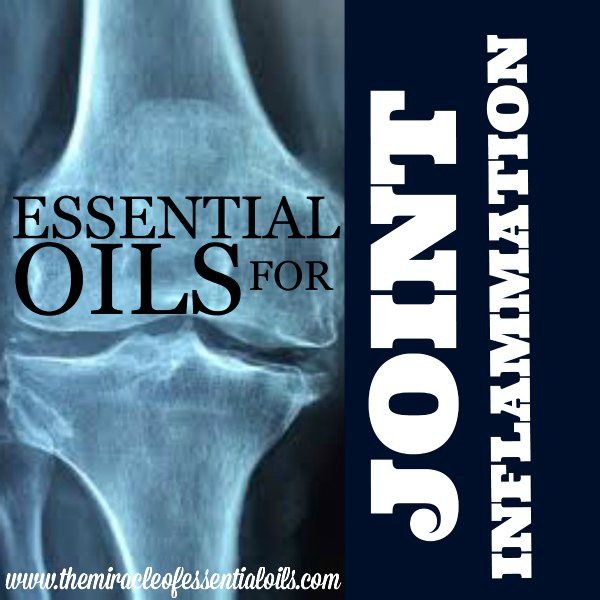 Certain essential oils have powerful analgesic and anti-inflammatory properties that help numb down pain as well as reduce inflammation. Using essential oils in conjunction with medical prescriptions is the best way to get a wholesome healing effect and manage joint inflammation successfully. Here are 7 powerful essential oils for joint inflammation relief with the first five, being the most potent:
1. Turmeric Essential Oil
Touted as a highly anti-inflammatory superfood, turmeric is a golden spice that's native to South East Asia, where it has long been used for spicing up curries. The essential oil of turmeric (where to get it) is used topically to relieve pain and alleviate inflammation. The active compound in turmeric is curcumin, which has powerful anti-inflammatory properties and healing benefits for the whole body. A study carried out in Japan found that curcumin, taken orally helped combat inflammation, specifically joint inflammation by reducing the levels of interleukin (IL)-6, an inflammatory cytokine that is associated with rheumatoid arthritis. (2)
To manage pain, try topical application of turmeric oil, blended with a carrier oil of your choice such as fractionated coconut oil. Turmeric powder can be taken in orally by adding 1/2 tsp in a cup of hot milk. Add some raw honey and slowly sip away. If you're diary-free, make turmeric tea! Another tasty way of consuming turmeric us by adding two pinches of turmeric powder to a glass of fresh pineapple juice – this is a powerful pain fighting drink!
2. Ginger Essential Oil
Just like turmeric, ginger is a potent anti-inflammatory spice that has tremendous benefits in alleviating inflammation in the body when consumed so consider adding it in your diet for healing joint inflammation from the inside-out. In Ayurveda, an ancient holistic science from India, topical application of dried ginger powder has been used as a remedy for pain, especially headaches and migraines, with its analgesic properties.
The essential oil of ginger (where to get it) works the same way when applied directly on painful and inflamed regions on the body. It contains a compound known as gingerol that is useful in treating rheumatoid arthritis inflammation as well. According to research conducted at the University of California, ginger has a strong effect on certain inflammatory processes at a cellular level.
When using ginger essential oil for joint inflammation and arthritic pain, always ensure to first dilute it in a carrier oil before topical application as it is a 'hot' oil that can cause severe burns and skin irritation if used improperly.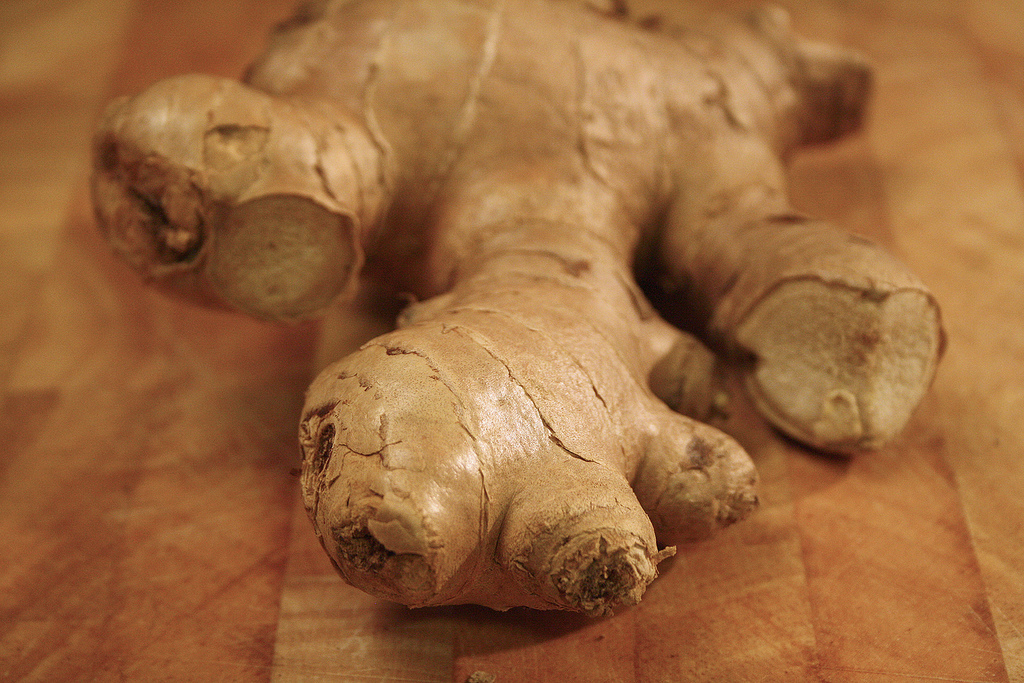 3. Frankincense Essential Oil
Used as an anti-arthritic treatment in Ayurveda since ages ago, frankincense is another champion essential oil for joint inflammation. The type of frankincense essential oil (where to get it) used for inflammation is extracted from the dried gum resin of the frankincense tree, Boswellia carterii. One study shows that frankincense and myrrh essential oil combined together provide immense healing effects for joint inflammation, in particular (3).
4. Myrrh Essential Oil
Myrrh essential oil (where to get it) is undeniably a very potent anti-inflammatory agent and can be used to reduce any type of inflammation on the body, whether it's sunburned skin or inflamed and sore joints. However, when used in conjunction with frankincense, myrrh essential oil becomes incredibly healing for many inflammatory conditions. In Chinese medicine, myrrh and frankincense are used together to create a synergistic blend that promotes proper blood circulation and relieves pain in people with rheumatoid arthritis.
5. Peppermint Essential Oil
Containing two key anti-inflammatory components, menthol and limonene, peppermint is another effective essential oil for joint inflammation relief. It's significant menthol content gives a tingling sensation that helps numb down the pain that comes with joint inflammation.
Peppermint essential oil (where to get it) can be added to foot soaks with hot water to relief joint pain in the feet and it can also be rubbed onto affected areas, diluted in any of your preferred carrier oils for a cooling effect and pain alleviation.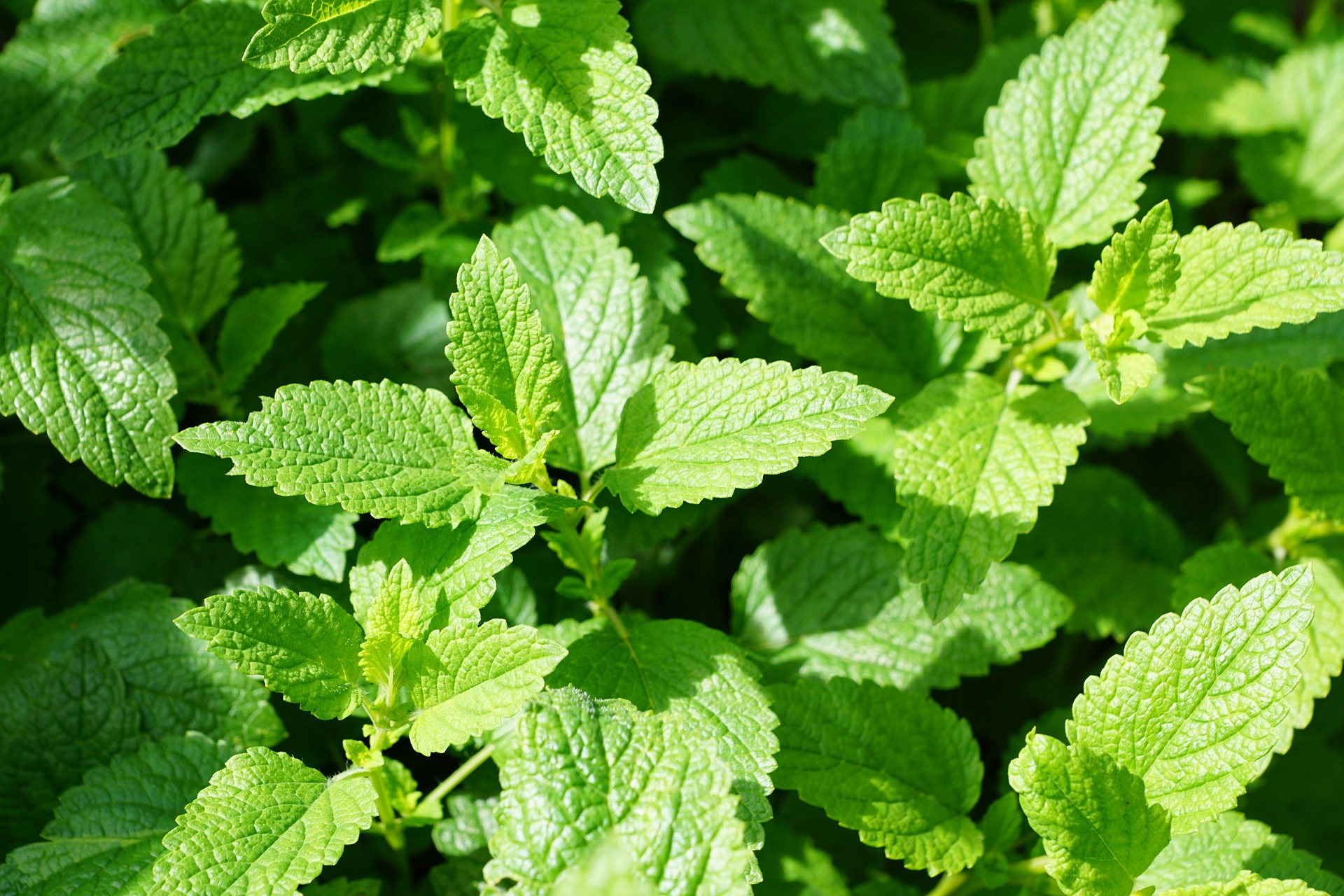 6. Sweet Marjoram Essential Oil
Sweet marjoram essential oil (where to get it) is another good option for treating joint inflammation and pain naturally. A study conducted by researchers in Korea, studying the effects of aromatherapy on arthritic patients, showed that a blend of essential oils lavender, marjoram, eucalyptus, rosemary, and peppermint blended in a ratio of 2:1:2:1:1 and diluted in a mixture of almond (45%), jojoba (10%) and apricot kernel (45%) carrier oils significantly decreased both the pain and depression in arthritic patients. (4)
7. Lavender Essential Oil
Popularly used in relaxation massages and bed time diffusers, lavender essential oil (where to get it) is good for soothing a painful body and calming the mind. Many studies show that lavender essential oil has strong anti-inflammatory and analgesic properties which make it very beneficial in treating joint inflammation and pain. (5)
If you're experiencing joint inflammation & pain on your whole body, utilize lavender essential oil in a healing bath blend. Simply mix 10-15 drops of lavender essential oil in 1 cup of whole milk and add this to warm bath water. Soak in for 20 minutes for relief.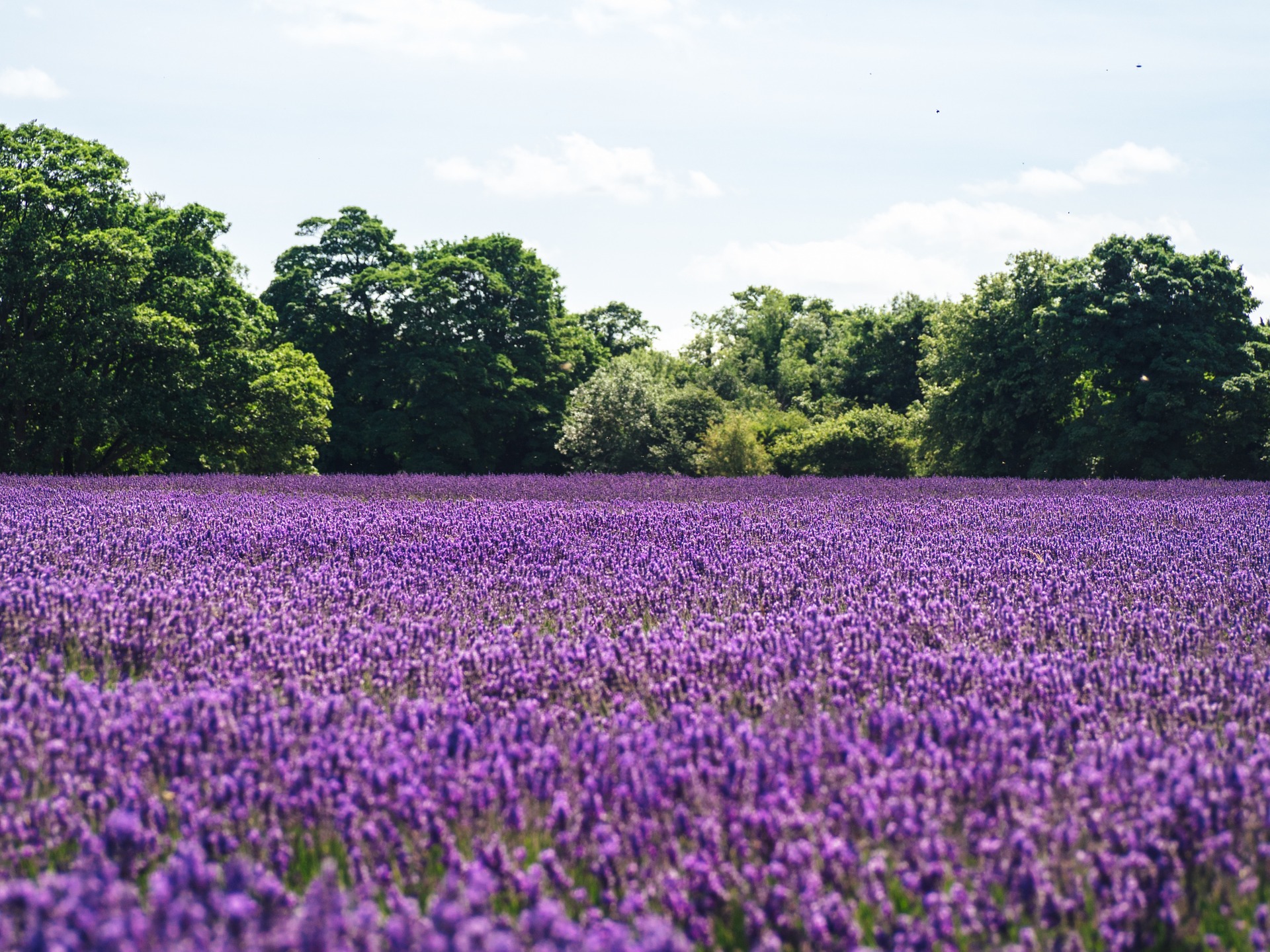 How to Use Essential Oils for Joint Inflammation
For joint inflammation, the medicinal and therapeutic properties of essential oils can be fully benefited from through topical application such as warm/cold compresses, massage oils and baths. Here are 3 effective recipes using essential oils for joint inflammation:
» 'Quell the Swell' Ointment
What you need:
5 oz shea butter (where to get it)
1 oz castor oil (where to get it)
3 drops ginger essential oil
12 drops sweet marjoram essential oil
9 drops frankincense essential oil
9 drops myrrh essential oil
3 drops turmeric essential oil
Instructions:
First begin by melting the shea butter to liquid form (if your shea butter is soft enough to be mixed with a spoon, then skip this step): Place the shea butter & castor oil in a heat safe bowl and put the bowl on top of a saucepan filled with ½ cup of water. Heat the saucepan on the stove top so the water boils and the steam helps gently melt the shea butter.
When it has melted, put the bowl in the refrigerator to become a soft solid for easy mixing (takes about 10-15 minutes).
Once this has been achieved, remove from the refrigerator and add the rest of the ingredients.
Now using a hand mixer, mix all ingredients into a creamy white ointment.
Store the ointment in a clean container.
» Pain Relief Compress
What you need:
1 cup of cool/warm water (for painful joints, go with warm & for joints with a burning sensation, use cool)
4 drops peppermint essential oil
3 drops myrrh essential oil
Instructions:
Place the water in a large bowl then add the essential oils. Swirl the mixture to combine the ingredients then soak in a soft washcloth and wring it out. Press it on the affected area for about 7 minutes. This compress can be repeated 3 times a day for relief.
» Anti-Arthritic Topical Treatment
What you need:
14 drops of frankincense essential oil
10 drops of sweet orange essential oil
8 drops of turmeric essential oil
2 tbsp of sweet almond oil (where to get it)
Instructions:
Blend the ingredients together in a dark glass dropper bottle. Deeply massage just a tsp of this blend on the affected area.
References
(1) http://www.cdc.gov/arthritis/data_statistics/arthritis-related-stats.htm
(2) http://www.sciencedirect.com/science/journal/10434666
(3) http://www.ncbi.nlm.nih.gov/pmc/articles/PMC4556964/
(4) http://www.ncbi.nlm.nih.gov/pmc/articles/PMC4556964/
(5) http://www.ncbi.nlm.nih.gov/pubmed/26247152