Lupus is Latin for wolf and it was named so because it was thought to be caused by a wolf's bite in the 18th century. Today, we know that lupus is an autoimmune disorder and it affects more than 5 million people worldwide. Learn how to use essential oils for lupus and how they work as a natural and effective remedy for relief in this article.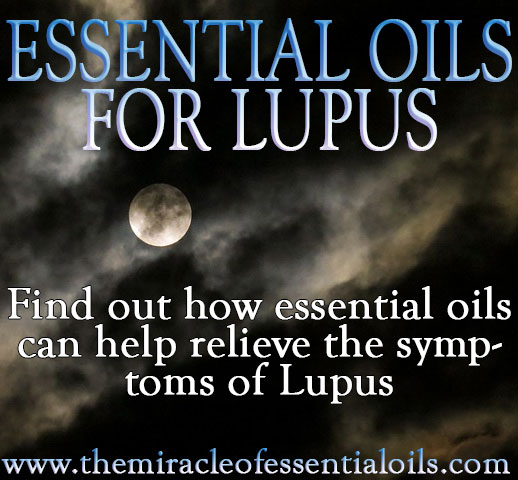 What is Lupus?
Scientifically named systemic lupus erythematosus, lupus is an autoimmune disease. It is characterized by painful and swollen joints, fever, chest pain, hair loss, mouth ulcers, a red 'butterfly-like' rash on the cheeks, fatigue and swollen lymph nodes. In lupus, the body's own immune system erroneously attacks its own healthy tissues in various parts of the body. Like many autoimmune diseases, lupus has periods of illness known as flares and periods of remission, where the symptoms are less severe.
Although the exact cause of lupus hasn't been pinpointed as of date, several factors, including those that are hormonal, environmental and genetic, are believed to be involved. Some of the factors that increase the risk of getting lupus include vitamin D deficiency, smoking, infections and female sex hormones.
How Do Essential Oils Help Lupus?
Essential oils are high concentrated aromatic liquid plant extracts. They are  obtained through complex special processes: steam distillation and cold pressing. They are potent substances that contain powerful medicinal properties. These include antioxidant, anti-inflammatory, analgesic, stimulant, anti-septic, cicatrisant, anti-spasmodic, detoxifying properties and more.
Essential oils haven't been shown to cure lupus, in fact as of date, there is no 'cure' for lupus but various conventional treatments are available to suppress symptoms. If you have lupus, use conventional medication prescribed to you by a qualified doctor first and then think of using essential oils as a side treatment for natural relief. Using essential oils can help you minimize the use of conventional treatments, which are known to have unnecessary and negative long – term side effects.
Below are the following ways essential oils help treat lupus symptoms:
Reducing inflammation – frankincense, helichrysum, ginger, myrrh, thyme, eucalyptus
Soothing and cooling itchy irritated red rashes – lavender, eucalyptus, frankincense
Relieving lupus headache – eucalyptus, thyme, frankincense, wintergreen, peppermint
Easing painful and swollen joints – ginger, helichrysum, thyme, myrrh, basil
Checking hair loss – thyme, frankincense, eucalyptus, lavender
Fatigue – lavender, frankincense, cedarwood, vetiver
Mouth ulcers – lavender, tea tree, peppermint, lemon
Swollen lymph nodes – tea tree, ginger, thyme, frankincense
Top 10 Essential Oils for Lupus
Essential Oil Recipes for Lupus
The essential oil recipes for lupus listed below are tried and true anecdotal remedies that worked for people with lupus.
1. Body Massage Oil

What you need
Method
Mix the essential oils and grapeseed oil in a glass dropper bottle.
Store in a cool dry place.
To use, massage the entire body with a little of this blend three times a week before your shower.
2. Skin Rash Soothing Face Mask

What you need
Method
Mix together the oatmeal and water in a bowl to form a creamy paste then honey and lavender oil and mix again.
Slather the mixture on your face and leave it on for at least 2 minutes.
Remove the mask completely with warm water then splash your face with cold water.
For skin rashes on a large scale like your back or whole body, soak in a warm bath containing 2 cups colloidal oatmeal and 20 – 25 drops lavender oil.

More and more people suffering from lupus are turning to natural options to relieve severe symptoms. Will you try incorporating one or more of the above essential oils for lupus into your natural healing protocol?