I had a wonderful breastfeeding journey with my little son, Harry and I thought nothing could go wrong.
Until he turned 1, that is.
It was a Tuesday evening and I had planned to run some errands and have dinner with a friend, but I was feeling dull and completely not-in-the-mood.
Harry was teething and was on a feeding strike since Monday, and my breasts were painfully full.
Other than that, I didn't suspect anything so I got dressed and forced myself to go out.
Throughout the evening I felt nauseated and dizzy, but I didn't think much of it, I just thought I needed to rest after a stressful time at work.
By the time I joined my friend for dinner, I was completely out of it. I had to walk out of the restaurant half-way through, threw myself in a taxi and tumbled back home.
By this time, I had a raging fever, and the pain in my right breast that I thought was just from it being too full, was now more pronounced.
Upon closer inspection, I found a red throbbing vein on the side of my breast and a hard spot beneath it.
It was too late to go to the doctor and I spent the rest of night with a fever and chills that had me wrapped in a sweater and heavy blanket, dead in the middle of summer.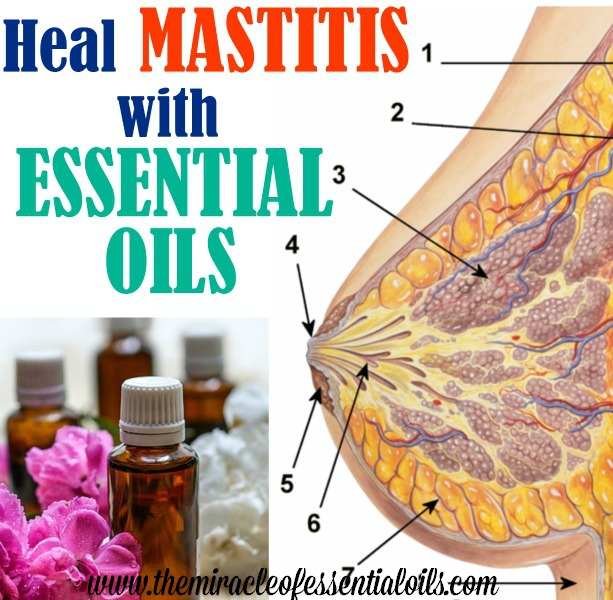 What is Mastitis?
Mastitis is an infection of usually one breast, caused by the bacteria Staphylococcus aureus, which is a common bacteria found normally on skin.
The problem occurs, however, when the bacteria finds its way into the breast via cuts on the nipple/cracked skin on the nipples, clogged ducts or undrained milk which creates a breeding ground for the bacteria.
The infection is characterized by swelling of the fatty tissue which presses against the milk ducts causing swelling, lumps, pronounced veins, redness and tenderness.
Stress, lack of rest and abrupt weaning can increase the chances of mastitis.
New mothers (usually between the 10th week to the 3rd month of breastfeeding) have more risk of contracting mastitis, and those who have contracted mastitis once have a greater chance of recurring infection.
P.S. Instead of abrupt weaning, try herbs to reduce your breast milk naturally to prevent mastitis. Read: Top 5 Herbs to Dry Up Breast Milk
Some of the symptoms of mastitis include:
Fever
Chills
Swollen, painful red spot on breast
Slightly salty milk from infected breast
Baby refusing to feed from that breast
Looking back, I can see that I was really stressed in the weeks leading up to the mastitis, hadn't exercised for ages and also had to endure bites from Harry's sharp baby teeth as he expressed his irritability and crankiness while teething.
These bites created entry points for the bacteria to invade.
The conventional treatment for mastitis is taking antibiotics.
But being paranoid (in a good way) about unnecessary antibiotics and conventional drugs in general, I turned to natural, age-old remedies for mastitis, and I cured myself in 3 days flat.
Can Essential Oils Help with Mastitis?
Yes, essential oils can definitely help with mastitis, and out of the hundreds of essential oils that exist out there, some have found to be more effective in supporting, building and boosting immune system function. Here are the top 5 essential oils that are known to be helpful for mastitis, and I used all of them, except for oregano which I had run out of at that time:
Top 5 Essential Oils for Mastitis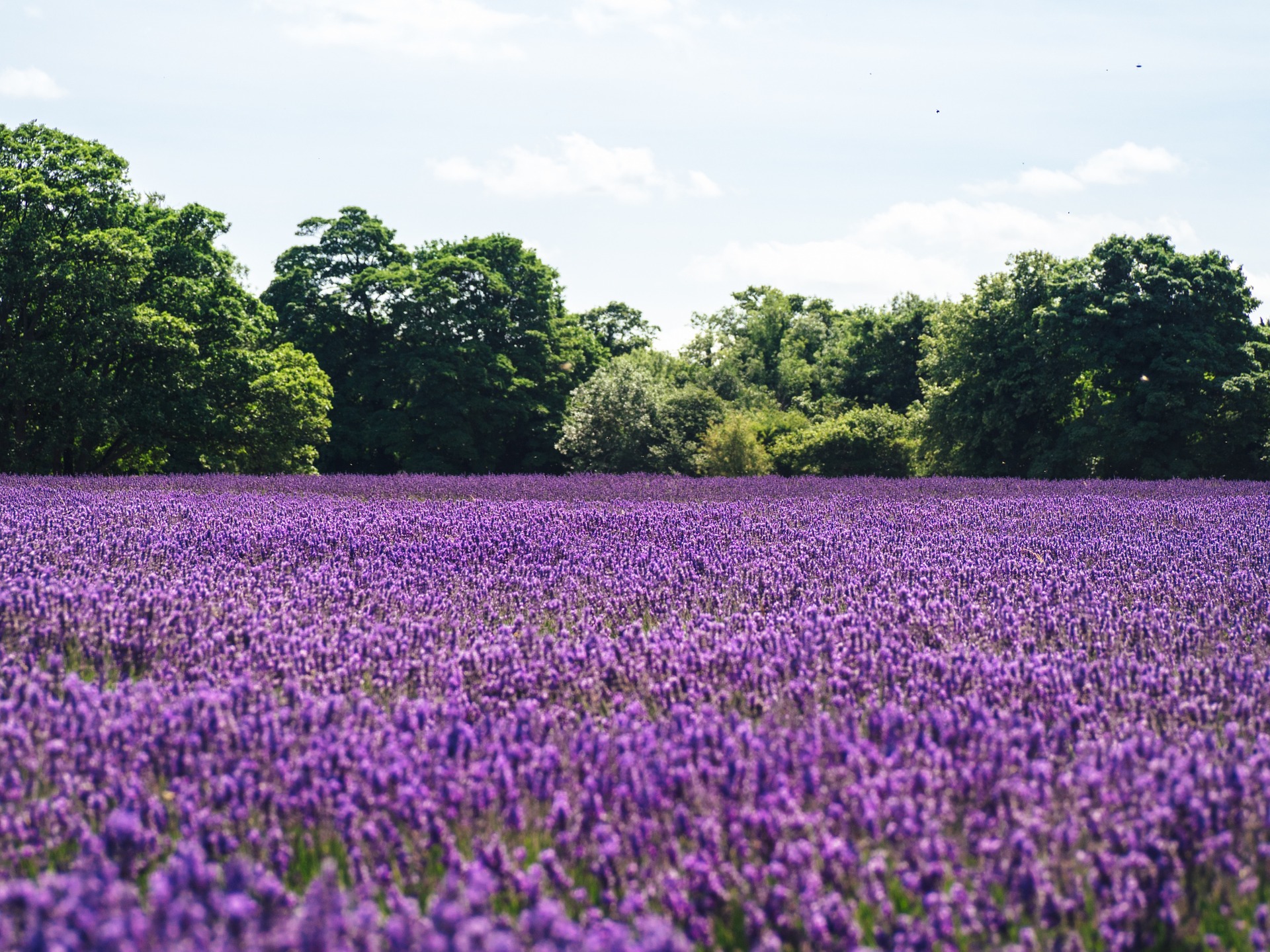 1. Tea Tree Essential Oil
Also known as melaleuca, tea tree oil (where to get it) is one of the best-known antimicrobial, antibacterial, antiseptic and anti-fungal oils that exist in the world. It helps to fight the disease-causing bacteria causing the mastitis. It should be applied topically on the infected area, undiluted, or diluted with a cooling oil like coconut oil if you wish.
2. Lavender Essential Oil
Calming, relaxing and soothing in nature, lavender oil (where to get it) is also highly antibacterial and has cleansing properties that will help get rid of the infection quickly. It can be used in the same way as tea tree oil.
3. Oregano Essential Oil
Highly antibacterial, oregano oil has been researched and found to be more potent than many popular antibiotics prescribed by doctors today. Dilute one drop of FOOD GRADE oregano oil (where to get it) in 1 tsp of raw honey and lick it up, or in a vegetable capsule 1 – 2 times a day. If it's not food grade, NEVER ingest it.
4. Basil Essential Oil
Another cooling essential oil that can help draw out the heat and infection. I applied 2 – 3 drops of basil oil (where to get it) diluted in 1 tablespoon of coconut oil and massaged it firmly into the infected lump.
5. Frankincense Essential Oil
A highly spiritual and grounding essential oil, frankincense (where to get it) can help de-stress and relieve tension in mothers who are undergoing anxiety, mental strain or general stress. Frankincense can be applied to the infected breast.
Note:
Always clean off the essential oils thoroughly before feeding your baby to avoid possible ingestion.
Other Simple Non-Essential Oil Based Remedies that I Used to Treat my Mastitis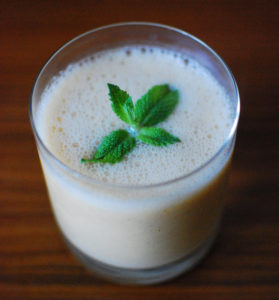 » Probiotic Foods: Diet is crucial for maintaining and boosting the immune system, particularly during infections. I drank 2 – 3 cups of kefir every day and I also had my sauerkraut, both of which are rich in probiotics that help support the immune system and fight infections
» Hot and Cold Compress: Get 2 bowls, one with icy cold water and one with steaming hot water. Use 2 cloths, dipping one into the hot water, wringing it out and applying it to the infected breast, while pressing it as firmly as possible. Do the same with the icy cold water and the second cloth. Repeat the procedure alternating between the two for about 5 minutes. Repeat this remedy at least 3 times a day.
» Massage: Heat up some coconut oil and firmly massage your infected breast in a stroking motion towards the lymphatic drainage points in your armpits. I know this can be painful, but be as firm as you can handle – this is one of the best remedies. Go ahead and place a few drops of lavender or tea tree essential oil in the coconut oil for massage.
» Hot Water Bag: Without fail, before you feed your baby, place a hot water bag on the infected lump to help the milk ducts open and release the milk better.
» Raw Cabbage Leaves: By far the easiest remedy, that works like a charm. Simply get a large cabbage leaf, fold it into two and place it in your bra cup. Replace every 2 – 3 hours. Cabbage leaves are cooling in nature and will help drain out the infection.
» Frequent Feeding: Make sure you feed your baby from the affected breast as much as possible. Do not worry about spreading the infection, as your breast milk will already have antibodies and your baby will not be affected.
» Expressing: If your baby refuses to feed, like mine did, due to teething, crankiness or other reasons, just go ahead and drain out the milk using a breast pump or by squeezing it out using your thumb and fingers. Never let your milk build up because that will further exacerbate the infection and delay healing time.