Below, find 6 essential oils for oily hair control and how to use them to get rid of your greasy hair once and for all!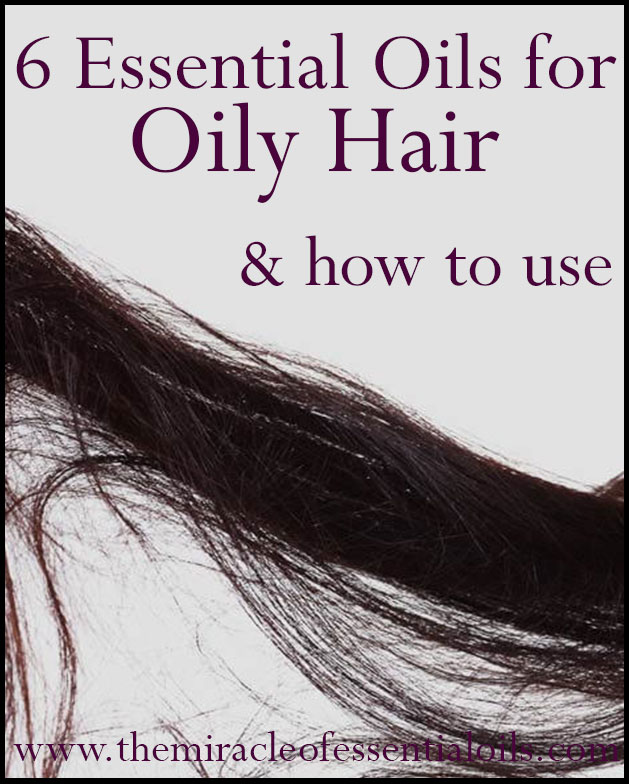 No one wants to be a grease head especially those who want to flaunt luscious and silky locks! Greasy hair not only brings down one's self esteem but also leads to other problems like dandruff, clogged hair follicles, scalp acne, and even forehead and cheek acne when the hair brushes against the face! Here are the best essential oils you can use to reduce excess oiliness on your scalp and hair:
Top 6 Essential Oils for Oily Hair
How to Use Essential Oils for Oily Hair
Learn how to whip up your own essential oils recipes to combat oily hair! For a quick and easy remedy, just add a few drops of essential oil to your shampoo and conditioner with the measurements below:
Add to shampoo & conditioner: For one tbsp of shampoo/conditioner, add 6 drops of essential oil.
3 DIY Essential Oil Recipes for Oily Hair
Below, find 3 recipes for oily hair management with essential oils. They include an oil absorbing clay mask, an oil control hair rinse and a greasy scalp exfoliator.
1. Oil Absorbing Clay Hair Mask

What you need
2 tbsp bentonite clay (where to get it)
Enough water to create a paste
2 drops lemongrass oil
2 drops basil oil
A mixing bowl and spoon

Method
Dump the bentonite clay into a bowl and add just enough water to create a thick but easily applicable paste.
Now add the essential oils and mix again.
Slather the mixture on your scalp and hair and let it soak up the oils for at least 5 minutes.
Rinse off thoroughly with warm water first to completely remove the mask, then cold water to seal the hair cuticles.
Cover your hair with a non-fluffy towel (fluffy towels lead to hair breakage).
Use once a week.
2. Oil Control Hair Rinse

What you need
1 cup boiling water
1 peppermint tea bag
2 drops rosemary
2 drops bergamot
A bottle or mason jar for storage (where to get it)

Method
Steep the tea bag in the boiling water for 15 minutes.
Then let the tea completely cool down.
Pour the tea into a bottle or mason jar and stir in the essential oils.
Slowly pour the hair rinse on your hair after shampooing (you don't need to condition since the hair rinse acts as a de-tangler).
Use every time you wash your hair.
3. Greasy Scalp Exfoliator

What you need
Method
Combine all the ingredients in a bowl and mix well to form a gritty mixture.
Scrub onto wet hair for 2 minutes and let it sit for about 5 minutes.
Rinse off very well and shampoo if you want.
Use once a week or any time your hair feels extra grimy, slimy and itchy.