Overactive bladders are more common in women than men and can lead to UTIs if not taken care of effectively. Learn how to use essential oils for overactive bladder syndrome.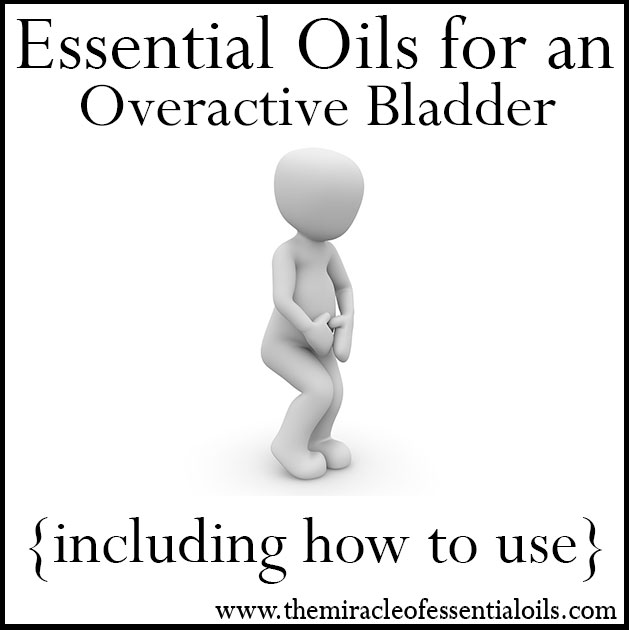 What is Overactive Bladder Syndrome?
Overactive Bladder Syndrome (OAB) is a condition where an individual has a frequent feeling of needing to urinate. It affects approximately 7-27% of men and 9-43% of women. In severe cases, there is a loss of bladder control which is known are urge incontinence, which 40% of people with OAB are said to suffer from.
The cause of an overactive bladder is yet to be known. However, some of the risk factors include pregnancy, obesity, too much caffeine, prostate issues, certain health problems and constipation, among others. Other factors that worsen the syndrome include poorly controlled diabetes, chronic pelvic pain and poor functional mobility, among others.
In overactive bladder syndrome, the detrusor muscle of the bladder contracts before the bladder is full. While in a normal bladder, the detrusor muscle only contracts when the bladder is full. Some of the symptoms of overactive bladder include:
Urinating more than 8 times a day without consideration of factors such as over-consumption of fluids and certain diuretic medications.
Feeling the urge to urinate but very little comes out
Fear of leakage
Nocturnia, which is getting the urge to go several times at night
And more
Essential Oils for Overactive Bladder Syndrome
There are two very effective essential oils for overactive bladder syndrome and these are: cypress and lavender. Find out how they help below:
There's a lot of anecdotal evidence that cypress oil works wonders for overactive bladders. What makes it effective is its powerful astringent and vaso-constricting properties. These properties help with skin and tissue tightening which help control loose bladder issues.
Lavender is calming and relaxing which makes it a great oil for stressed individuals. Stress is a known cause of overactive bladder issues so lavender helps by soothing stress. It also solves nocturnia, which is an overactive bladder at night time, due to its sedative properties which promote good quality sleep.
Essential Oil Recipes for Overactive Bladder Syndrome
Below, find two recipes for overactive bladder issues and how they can be used daily as a natural treatment:
1. No Pee Roller Blend

What you need
Method
Remove the roller ball from the bottle and add the essential oils, drop by drop.
Top with grapeseed oil, screw on the cap and shake gently to combine.
Roll over bladder and lower abdomen.
2. Lavender – Coconut Rub

What you need
Method
Mix the two ingredient together and rub a pea-sized amount all over the lower abdomen and bladder every night before bed.
Will you try essential oils for overactive bladder syndrome? What natural remedies have helped you so far?