Pneumonia is still a leading cause of death in many parts of the world. Potent natural remedies such as essential oils for pneumonia are sought after methods to help get faster relief and recovery from the lung ailment.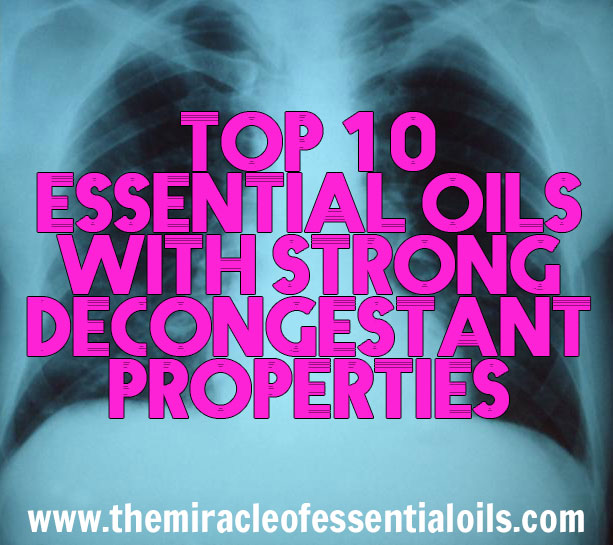 What is Pneumonia?
Pneumonia is an infection of the tiny air sacks found in the lungs, known as alveoli. It is an inflammatory condition that is caused by bacteria, viruses or other microbes.
Pneumonia was once a life-threatening disease but with the introduction of vaccines and antibiotics in the 20th century, survival has improved. However pneumonia still caused about 4 million deaths worldwide and must be attended to immediately for timely treatment.
Some of the risk factors for pneumonia include:
Asthma
Diabetes
Smoking
Cystic fibroids
Heart failure
Weak immune system
The signs and symptoms of pneumonia include:
High fever
Headache
Loss of appetite
Low blood pressure
Nausea or vomiting
Cough with phlegm
Chest pain
Shortness of breath
Fatigue
Diagnosis for pneumonia includes chest X-rays, blood tests and sputum tests. It is treated with antibiotics and severe cases are often hospitalized and given oxygen therapy if difficulty in breathing has depleted oxygen levels in the blood.
Research on Essential Oils for Pneumonia
Scientists in the Weber State University, USA found that some essential oils prompted autolysis in Streptococcus pneumonia, a bacteria that causes pneumonia and other lung diseases. Autolysis means "self-digestion," and in this study researchers noted that Streptococcus pneumonia bacteria were being destroyed through autolytic reactions.
Over 74 different essential oils were studied to see their reactions on pneumonia-causing bacteria. Of these oils, oregano, thyme and rosewood stood out as having the strongest effect against bacteria. Cinnamon and clove essential oils also had potent anti-bacterial effects against pneumonia-causing bacteria.
How Do Essential Oils Help Pneumonia?
Many essential oils contain 3 notable properties, which help to prevent, treat and fight pneumonia and other infections of the lungs. These are:
Anti-bacterial: The powerful antibacterial, anti-fungal, antimicrobial and antiviral properties in certain essential oils such as oregano help to fight and kill pneumonia-causing bacteria. This helps in the faster treatment of the disease. Essential oils can also help cut down on the amount of antibiotics needed during treatment.
Anti-inflammatory: Essential oils contain powerful anti-inflammatory compounds that can greatly help reduce inflammation within the lungs.
Analgesic: Pneumonia comes with frequent heavy coughing and inflammation, which cause chest pains that can be difficult to deal with. Essential oils, such as rosewood, contain natural analgesic compounds or pain killers that can help safely alleviate pain.
Decongestion: Essential oils such as peppermint and camphor contain potent decongestion compounds that help to break down thick phlegm, drain and expel mucus easily. This helps in speedy recovery from pneumonia.
Top 10 Essential Oils for Pneumonia
Please note that while these essential oils have properties that can help treat pneumonia, they are in no way meant to be replacements for proper medical health care. Please consult your doctor and follow the prescribed treatment plan. Essential oils can only help complement your treatment and help relieve the uncomfortable symptoms associated with pneumonia.
Here are the top 10 essential oils for pneumonia, in no particular order:
1. Oregano (where to get it)
2. Thyme (where to get it)
3. Rosewood (where to get it)
4. Clove (where to get it)
5. Cinnamon (where to get it)
6. Camphor (where to get it)
7. Peppermint (where to get it)
8. Lavender (where to get it)
9. Eucalyptus (where to get it)
10. Tea tree (where to get it)

How to Use Essential Oils for Pneumonia
1. Decongestant Chest Rub
A decongestant chest rub is incredibly helpful in drawing out mucus lodged deep within the lungs. Decongestant, menthol-rich essential oils are used in this rub and these essential oils also provide a soothing, pain alleviating effect.

What you need:
Method:
In your double boiler, melt the shea butter and beeswax pastilles.
Once fully melted, remove the shea – beeswax mix off the heat and allow to cool a bit before adding the essential oil.
Stir in the essential oils.
Now transfer your rub into a 4 oz container and place in the refrigerator to set.
2. Steam Inhalation
Steam inhalation is a soothing way to break down tough phlegm in the lungs and throat. The steam also dislodges the mucous and allows it to come out easier. The essential oils inhaled can get right into the respiratory system and fight infection. The aromatherapy effects of the oils also send signals to the brain to reduce persistent coughing reflex.
What you need:
A large bowl
Hot water
A thick towel
Tea tree oil – 1 drop
Eucalyptus oil – 1 drop
Method:
Bring a medium sized pot of water to a boil and take off heat.
Place this pot on a table and drop in the essential oils.
Sit comfortably on a chair and hang your head over the pot of hot water such that the steam hits your face and you can inhale the vapor.
Place a thick towel over your head and the pot so that the vapor does not escape.
Keep your eyes closed and breathe in the vapors for at least 5 minutes.
Repeat 2 – 3 times a day. Keep tissues near by so that you can promptly blow or spit out the mucus that comes out.
4. Oregano Capsules
What you need:
Method:
Although ingestion of essential oils is rarely needed, in some cases, under the supervision of a certified naturopath, oregano oil can be taken to fight the bacterial infection in the lungs.
Using a glass pipette, place 1 drop of oregano oil in an empty vegetable capsule. Then fill the rest of the capsule with olive oil.
Take this powerful antibacterial medicine 1 – 3 times a day, after consulting with your health care professional.
3. Foot Reflexology
Incorporating essential oils into a foot reflexology massage is one of the best ways to administer essential oils for pneumonia, especially for children. Foot reflexology refers to the massage and stimulation of certain areas on the foot that are believed to correspond to different organs in the body. The lung point is on the upper ball of the foot between the big toe and the pinky toe.
What you need:
1/2 cup of fractionated coconut oil (where to get it)
5 drops of thyme oil
5 drops of rosewood oil
5 drops of lavender essential oil
Method:
Begin by making your massage oil by mixing together all the above ingredients. Store the oil in a suitable 4 oz glass jar.
Now rub this oil on the lung point of each foot, gently massaging in circular motions for atleast 5 minutes. Do this once in the morning and once before bed. You will be surprised at how fast the oil is absorbed into the feet. This shows that it is working.
You can apply socks over your feet to avoid oil from getting onto the sheets.
Have you ever tried essential oils for pneumonia? What essential oils do you love to use for lung health? Share in the comments below!