Have you heard of using essential oils for under-eye wrinkles?! Here are the safe and effective ones you can use plus how they actually work.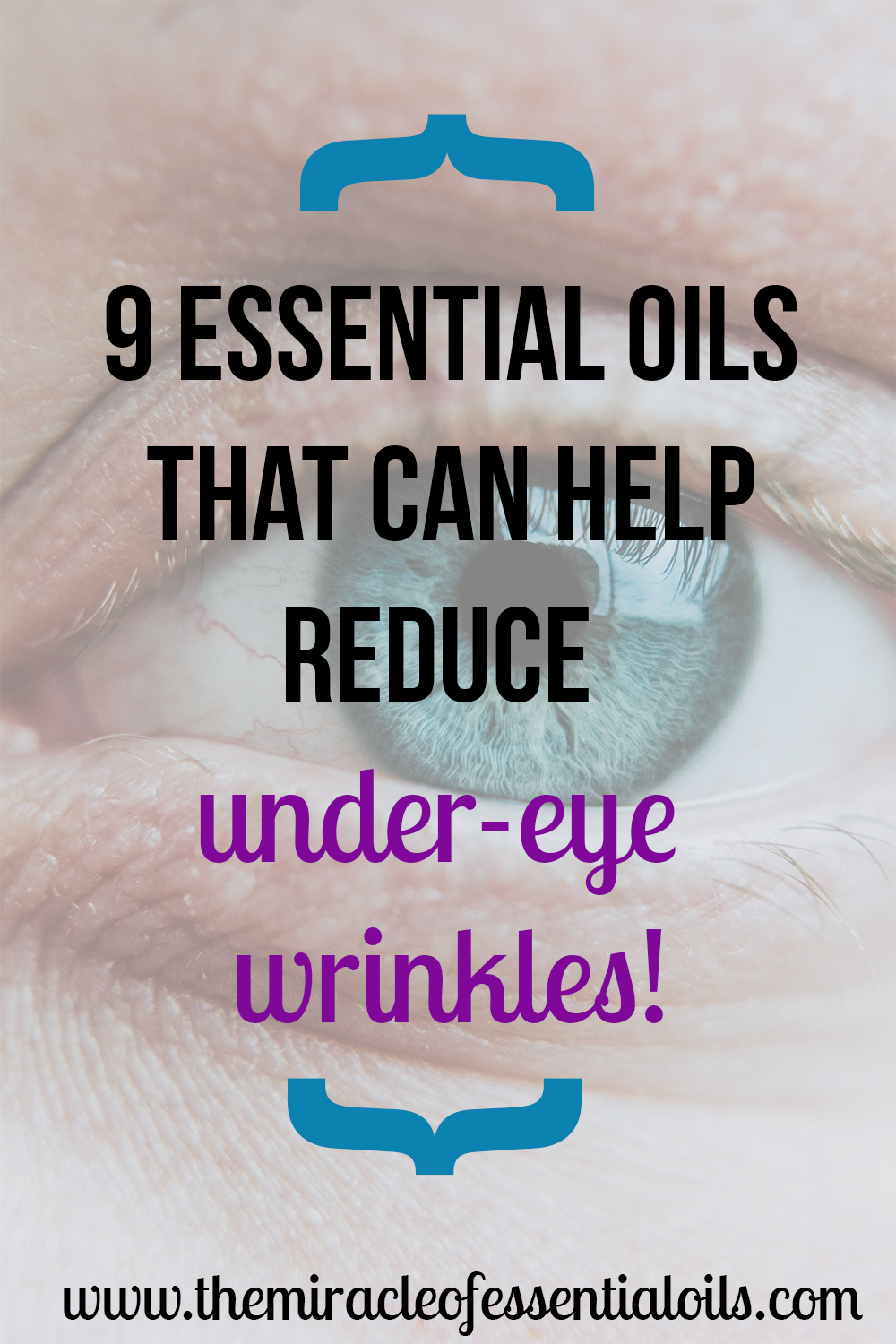 One of the first places wrinkles usually show up is under the eyes. These wrinkles usually start out as fine lines and tend to deepen with time. If you're seeing faint wrinkles appearing under your eyes, then don't fret! There are 2 most effective way to considerably reduce these under eye wrinkles and fine lines and these are by eating an antioxidant-rich diet and using essential oils! Essential oils are highly concentrated liquids that are extracted from aromatic plant material through steam distillation. What makes them miracle workers for under eye wrinkles is their powerful properties! Check a few of them out below:
A Few Properties of Essential Oils for Under Eye Wrinkles & Anti-Aging
Anti-oxidant: Essential oils are powerful antioxidants, which means that they fight off free radicals that cause oxidation by scavenging oxygen molecules from healthy skin cells. Without the oxygen molecules, the skin cells become unstable and lifeless, leading to formation of wrinkles and saggy skin.
Anti-inflammatory: The powerful anti-inflammatory properties of essential oils prevent wrinkles and fine lines caused by skin inflammation.
Astringent: Most essential oils are natural astringents, meaning they help tighten, tone and firm skin while reducing excess oiliness and minimizing large pores. Astringents help tighten sagging skin and tone under eye wrinkles, making them appear smaller.
Cell Regeneration: Another great quality of essential oils for under eye wrinkles is their cell regenerating properties that help repair and reverse damaged skin cells that have already embarked on the aging process.
Boost Collagen Production: Collagen is a protein found in skin that is responsible for keeping it elastic and firm. As we age, the skin gradually loses collagen leading to saggy and wrinkly skin. Essential oils can help delay aging through boosting collagen production!
Nourishes Skin: Did you know that essential oils penetrate very deep into the skin, surpassing all three skin layers, and enter the blood stream?! And since they are very concentrated extracts of aromatic plants, they are filled with nutrients that deeply nourish the skin as well as repair skin cells and tissue.
Stimulate Blood Circulation: By stimulating blood circulation and bringing blood flow close to the surface of the skin, essential oils ensure each and every skin cell is nourished with nutrient-rich blood, which helps stave off premature aging! Remember to eat a balanced diet and include a lot of omega fatty acids and collagen-rich foods since the skin, although being the largest body organ, is the last to receive nutrients!
Some of the Safest Essential Oils for Under Eye Wrinkles
Skin under and around the eyes is very thin and easily absorbs anything put on it. Also, this skin is very close to the eyes so we're avoiding any potent essential oils with strong vapors that can cause eye irritation. Below are some of the few essential oils for under eye wrinkles that you can safely use.
1. Frankincense Essential Oil
One of the most ancient and holy essential oils, frankincense (where to get it) is a powerful oil not just for mature skin but for a greater sense of peace, spirituality and well being during your golden years. It smooths wrinkles, moisturizes under eye skin and lightens age spots.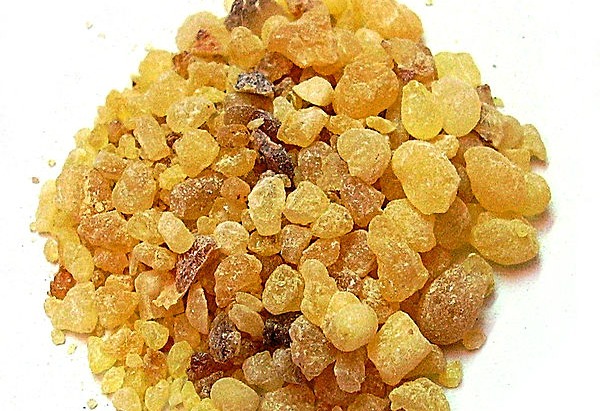 2. Sandalwood Essential Oil
With a warm, woody and musky scent, sandalwood essential oil (where to get it) smells absolutely gorgeous when blended together with coconut or sweet almond oil. When massaged on mature skin and under-eye wrinkles, it stimulates blood flow, plumps up skin and removes fine lines.
3. Neroli Essential Oil
A savior when it comes to sensitive and easily irritated skin, neroli essential oil (where to get it) is very soothing for problematic mature skin and a delicate under eye area. It also tightens skin and it's uplifting aroma brightens any dull day.
4. Geranium Essential Oil
One of my favorite essential oils, geranium (where to get it) has the most beautiful feminine scent and it's excellent in reducing puffy under eye skin, fighting wrinkles and well as keeping skin smooth and supple.
5. German Chamomile Essential Oil
Another champion when it comes to wrinkles and mature skin, german chamomile essential oil (where to get it) reduces puffiness, has powerful anti-oxidant properties, soothes sensitive skin and helps smooth under eye wrinkles.
6. Lavender Essential Oil
This all-purpose essential oil (where to get it) is not surprisingly one of the best and safest essential oils for under eye bags. It fights free radicals, hydrates skin and firms under eye skin.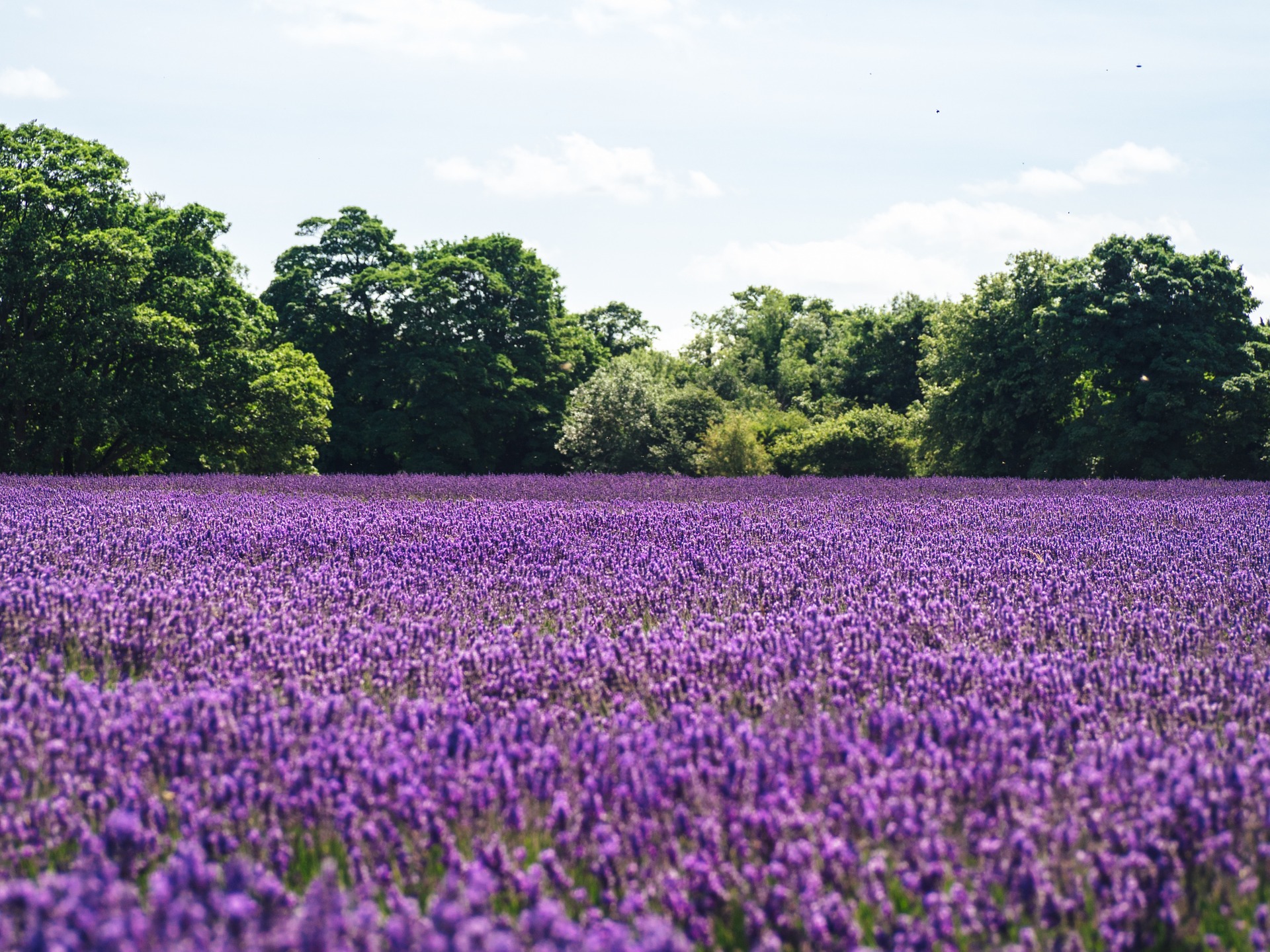 7. Carrot Seed Essential Oil
A beautiful pale orange oil, carrot seed essential oil (where to get it) doesn't just give skin a golden tan but also promotes smooth, supple & soft skin, rejuvenates mature skin and lubricates under eye skin.
8. Rose Essential Oil
This romantic essential oil (where to get it) not only has the most luxurious scent in the world but also deeply nourishes under eye skin, improves skin elasticity and evens skin tone.
9. Helichrysum Essential Oil
Helichrysum essential oil (where to get it) is all about healing. It promotes speedy healing of damaged skin cells & scar tissue and is also a powerful fighter of free radicals as well as helps with age spots.
Take Care
When using essential oils for under eye wrinkles, make sure you dilute them first in a carrier oil/base ingredient such as aloe vera gel (use about 1 to 3 drops of essential oil in 1 tbsp of carrier oil/base ingredient and then apply under your eyes, not around or on your eyelids. This way, it won't enter your eyes and irritate them, however, if an essential oil blend does enter your eye, it's alright – just immediately flush it out with full fat milk and not water, please! The logic behind this is that essential oils are hydrophobic, meaning they are repelled by water. So when you use water, the essential oils won't get flushed out but instead cling to your eye. Milk (or a carrier oil of choice) has fat that the essential oil molecules will stick to, and get flushed out of your eye.
Please avoid using essential oils if you are pregnant or nursing.
If you have any serious/chronic health conditions, consult a doctor before using essential oils.
Always purchase 100% pure high quality therapeutic grade essential oils.
Keep essential oils in a cool dark place and away from children and pets.