Although not as bad as asthma, wheezing can cause breathing difficulties and affect the quality of your life. Discover how essential oils for wheezing can help clear your airways and promote easier breathing.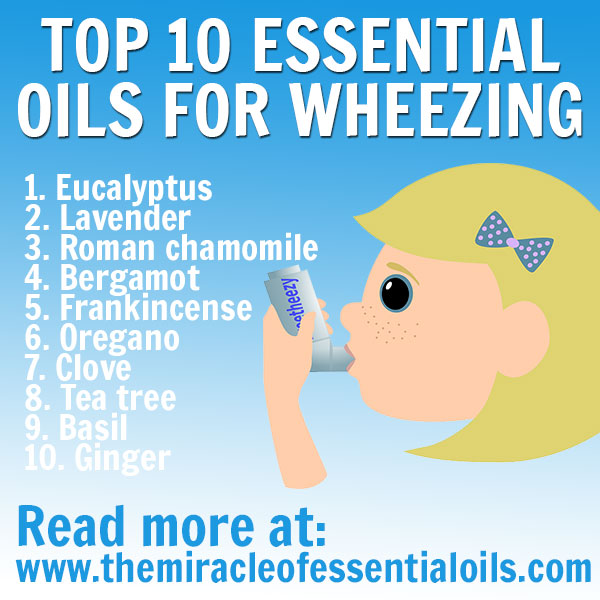 What is Wheezing?
Wheezing, medically known as sibilant rhonchi refers to a high-pitched, hoarse, whistling sound that is heard persistently when breathing in and breathing out.
It occurs as a result of narrowing or obstruction in some part of the respiratory system which restricts airflow and creates breathing difficulty.
Wheezing can be made worse by common colds, coughs, allergies and even stress. A person who suffers from wheezing can also go through long periods of time without an occurrence of wheezing.
Persistent wheezing often signals an underlying lung problem and is a common characteristic in certain conditions such as:
Asthma
Pneumonia
Lung cancer
Congestive heart attack
Pulmonary embolism
How Do Essential Oils Help Wheezing?
Often times, wheezing is made worse by stress, allergies and colds, which can be avoided with natural remedies such as essential oils.
Essential oils help prevent wheezing by:
Acting as stress relievers through aromatherapy
Strengthening the immune system
Keeping the airways open and clear
If you are already suffering from wheezing, essential oils help cure wheezing by:
Decongesting the lungs
Opening up the restricted air sacs in the lungs
Helping you breathe better
Top 10 Essential Oils for Wheezing
How to Use Essential Oils for Wheezing
1. Diffusion
For 1 hour every day, diffuse 2 – 4 drops of a wheeze-preventing oils like lavender (to relieve stress), frankincense (to clear the airways and relieve mental tension) and bergamot (to alleviate anxiety, depression and stress, which can contribute to wheezing). Use a high quality cold-air diffuser like this one.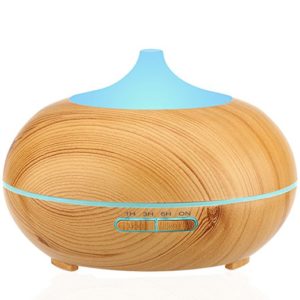 2. Steam Inhalation
The best way to relieve a wheeze is via steam inhalation.

What you need
A large bowl
Hot water
Thick towel
1 drop of eucalyptus
1 drop of oregano
1 drop of tea tree
Directions
Fill a large bowl with hot steaming water and add essential oils to it.
Now place your head over the bowl so you can inhale the vapors. Breathe in deeply, keeping your eyes closed so that they don't sting from the steam.
Throw a towel over your head and the bowl so that no steam escapes.
Do this for at least 5 minutes, up to 3 times a day to relieve wheezing.
3. Personal Inhaler
Make your personal inhaler blend: Remove the wick out of an aromatherapy inhaler. Saturate it with 6 drops of essential oils:
2 drops of eucalyptus oil
2 drops of lavender oil
1 drop of oregano oil
1 drop of bergamot
Place the wick back into the old inhaler and use it for wheeze relief, alongside your normal medication prescribed by your doctor.
4. Chest Rub
Make a decongestant chest rub that you can rub all over your chest, neck and under your nose to help you expel mucus and reduce breathing difficulty.
What you need:

1/2 cup of coconut oil (where to get it)
3 drops of eucalyptus
3 drops of basil
2 drops of geranium
2 drops of clove
Mason jar – 4 oz (where to get it)
Directions
Mix the above ingredients thoroughly using a popsicle stick and store in a small container.
Use this as a rub for your chest and throat whenever you have a chest cold or cough, to reduce wheezing.
Do you suffer from wheezing and breathing difficulty? Which essential oils for wheezing have you used and how did they help you? Please share in the comments so that you can help others suffering from wheezing.