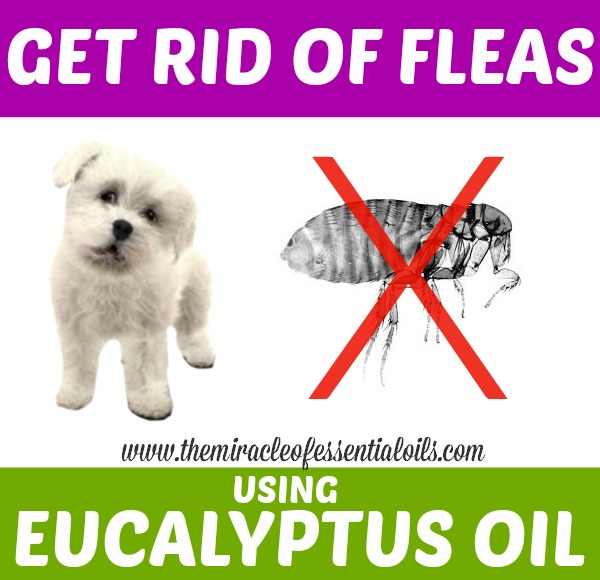 Flea Control for Our Four-Legged Friends
Most of us care for our pets just as we would for our own babies and if there's a way to help alleviate a pet's problem using natural remedies, we are GAME! Especially when the natural remedy in question saves precious time, money and stress!
Fleas can be so annoying for both dogs and dog-owners alike, being nasty little parasites that suck blood causing itchiness, anemia, irritability and discomfort in dogs. Conventional treatment for fleas involves shampoos or creams containing insecticide to kill the parasites, but these come with an appalling list of side effects such as skin allergies, neuro-toxicity, nervous damage, nausea and respiratory trouble, to mention but a few.
Why expose your beloved dog to such adverse side effects, when a highly effective and natural remedy such as eucalyptus oil exists! Let's find out more about eucalyptus oil and how you can use it to relieve your dog of fleas and ticks.
Eucalyptus Oil for Fleas on Dogs | Also Works for Ticks
Eucalyptus oil, scientifically known as Eucalyptus globulous, is an essential oil extracted by steam distillation of the leaves of the eucalyptus tree, native to Australia. It has a strong, minty, woody, herby/medicinal scent that is known for relieving headaches, migraines and respiratory congestion.
The strong scent of eucalyptus oil is refreshing and stimulating to the mind and while we humans may find it pleasing, fleas, ticks and other pests certainly do not. This makes eucalyptus oil a great insect/bug repellant, for not just fleas and ticks but also mosquitos, wasps and ants.
How to Use Eucalyptus Oil for Fleas on Dogs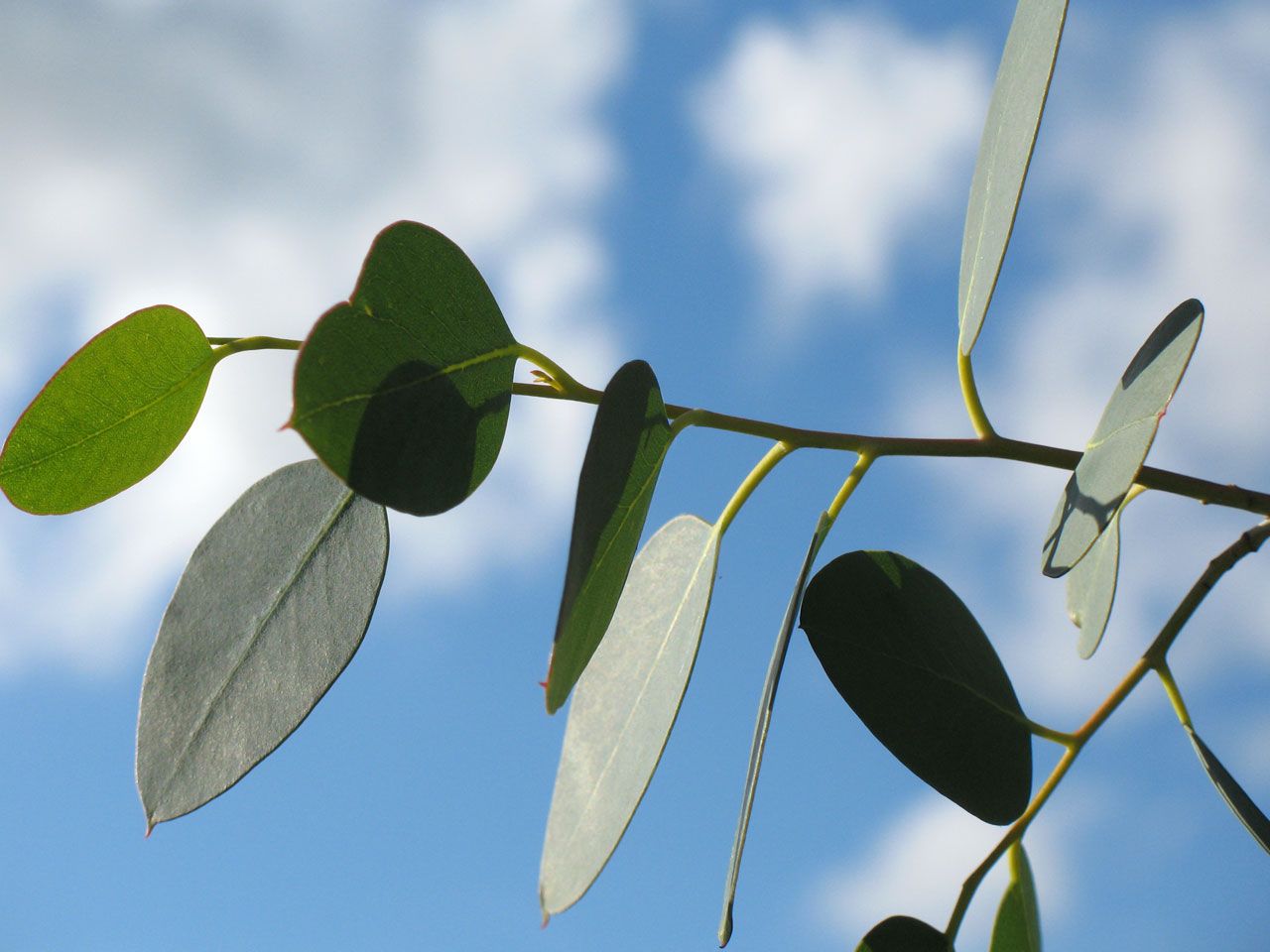 1. Shoo-Away Shampoo
Grab your bottle of SLS-free dog shampoo and pour in 3 drops of eucalyptus oil per tablespoon of shampoo. Mix it well together and lather up your dog as you usually do. Allow the shampoo to sit for about 5 minutes and wash off thoroughly. Repeat as needed and rinse thoroughly with warm water. Dry your dog and comb through the fur and check for any fleas. Repeat this flea-shooing shampoo routine every 3 days.
If you don't want the hassle of adding eucalyptus oil to your dog's shampoo everytime, then go ahead and try out this Sulfate-Free & Hypoallergenic Eucalyptus Spearmint Aromatherapy Shampoo.

2. Spritz-Away Bath Spray
Get an empty spray bottle and make your own bug repellant spray for your dogs by simply mixing together 6 drops of eucalyptus oil, 6 drops of lavender oil and 6 drops of grapefruit oil in ¼ cup of coconut oil and ¼ cup of witch hazel.
Close the lid and shake the contents vigorously until thoroughly mixed. Now spritz this awesome spray onto your dog's fur in between regular shampooing and allow to rest for 5 – 10 minutes before washing off.
3. Simple Flea Removing Toner
Fill a bucket with warm water and drop in 12 – 15 drops of eucalyptus oil and mix it well. Get a large jug and in between your dog's regular bath pour this water over the fur and let it sink in for a few minutes before washing off.
4. DIY Flea Repellent Collar
Make a super cool flea-repelling dog collar by simply sprinkling about 10 – 20 drops of eucalyptus oil onto your dog's collar. Take off your dog's collar and apply the oil away from your dog to avoid stray drops from flying into your dog's eye or mouth. Then put the collar back on your dog. Do this method every 2 weeks to keep the fleas off for good!
5. Exterminate Fleas from Every Possible Hideout
Remember flea larvae and eggs can be found in carpets and furniture that your dog has come into contact with. For a wholesome treatment for fleas on your dog, you must exterminate the fleas from every possible crevice of your house, especially the floor, carpets and furniture.
Simply vacuum thoroughly all surfaces and for your carpets, make a simple flea repellent carpet powder by mixing 1 cup of cornstarch with 15 drops of eucalyptus oil and dust this powder all over the carpets, leave for 15 minutes and then vacuum. Ensuring that your home is free of fleas will help your dogs be safe from further reinfection of fleas.
How Long Will It Take for Eucalyptus Oil to Work?
It can take up to 2 weeks of rigorous back to back natural remedies before you can get rid of fleas for good. Fleas are surprisingly sturdy little critters that can refuse to die but being vigilant and thorough in following the natural remedies listed above can remove fleas for good within 14 days.
The Toxicity of Eucalyptus Oil
» Some sources will tell you to stay away from eucalyptus oil altogether in order to prevent any possible incidence of eucalyptus oil toxicity.
» Eucalyptus oil can be used topically, and aromatically on dogs in the right quantities. However, in no circumstance must eucalyptus oil be fed to a dog, by dropping it in the mouth or mixing it in the food. Eucalyptus oil becomes toxic only when it is ingested so make sure you keep it away from their mouth areas.
» Now applying eucalyptus oil to pets like cats, for example, is obviously dangerous because cats LICK their fur so it can get straight into their digestive systems and cause toxicity.
» Even when using eucalyptus oil, such as in shampoo for dogs, it is your responsibility to make sure that you wash it off thoroughly from their fur.
» If you are below 18, ask an adult to help you use eucalyptus oil to rid your dog of fleas.
» If your dog is suffering from a severe flea infestation, please go to the veterinarian for treatment.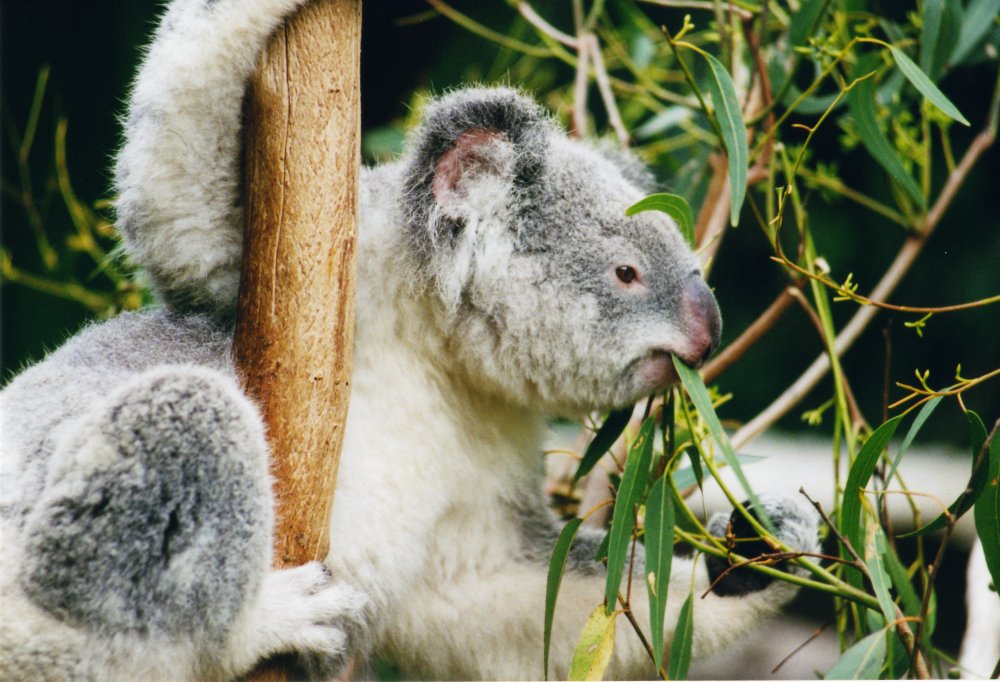 Caution
Only use 100% pure, therapeutic grade essential oils from trustworthy sources. You can get pure eucalyptus essential oil online here.
Do not allow your pets to consume essential oils. Keep essential oils out of their reach, and when applying essential oils avoid the mouth region, eyes and mucus membranes.
Do not use eucalyptus oil for cats and horses, it is toxic to them!