Frankincense – So Close to my Heart
Also known as Olibanum, frankincense essential oil is extracted via steam distillation of the resin, which is harvested by making cuts to the stem of the Frankincense tree and allowing the liquid that oozes out to dry (and turn into what is known as the frankincense resin).
What could metaphorically be referred to as the "tears of the sacred tree," the resin has been prized since ancient times, where it was used as incense by smoking small pieces of resin on pieces of heated coal. The resulting scent is a smoky, mysterious, heavy, earthly aroma that purifies negative energy, cleanses the air and dispels depression.
But with the essential oil, we have a much cleaner, crisper scent that many prefer to the raw resin. I, for one, actually love the smoked frankincense resin aroma because it transports me back to my childhood where my grandmother would fire up some crystalized frankincense tears every evening to purify our old courtyard-centred ancestral home.
Frankincense (Olibanum) Essential Oil
There are several different types of frankincense, the most common of which are;
1. Boswellia Carteri – the most popular and widely used frankincense that is harvested from trees native to Somalia and parts of the Middle East, has a rich, spicy and balsamic aroma.
2. Boswellia Serrata – similar to Boswellia Carteri, but found native to Oman, Yemen, and Somalia.
3. Boswellia Frereana – found only in certain parts of Somalia, it is the most prized type of Frankincense and is thus known as 'the king of all frankincense.' It has a fresh, woody, deep and citrusy aroma that make it unique and distinguished from the other types.
All three types of frankincense have similar benefits and are applied in the same way so it doesn't matter which one you choose to use.
Frankincense essential oil is used in religious ceremonies, for spiritual uplifting, to fight depression, as incense, to fumigate the air, to relieve respiratory congestion and for all sorts of skin ailments and skin conditions such as acne, premature aging, rosacea, eczema and psoriasis.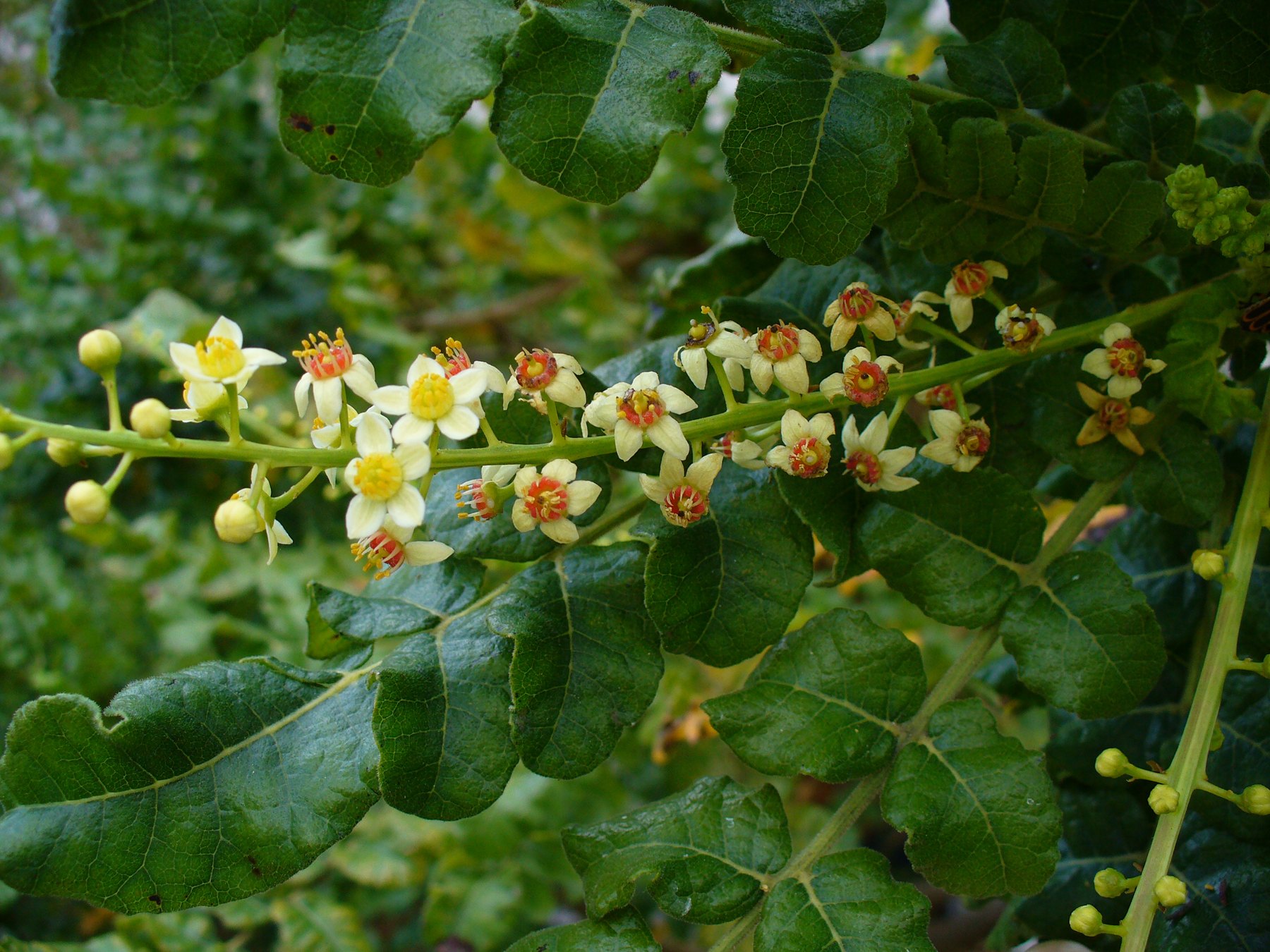 Frankincense Oil for Psoriasis
One of the best essential oils for psoriasis is frankincense essential oil. Frankincense is rich in oil nutrients such as a-Pinene, a-Phellandrene and Limonene, which are powerful and amazing natural compounds that have highly healing antioxidant and anti-inflammatory properties. The compounds found in frankincense oil are even found to be highly anti-cancerous. Cancer is the deadliest killer in the world today – so imagine, if frankincense oil has potent anti-cancerous properties, it can certainly be of insurmountable help for psoriasis.
Psoriasis is an autoimmune disease that manifests in the skin as large round, red or white raised wedges that can be itchy and painful. Normally our skin cells regenerate over a period of 21 – 28 days, but in those suffering from psoriasis, skin cells regenerate at an abnormally fast rate of 3 – 4 days. Dry flaky patches are formed as a result of the body being unable to keep up with the profligate replacement of skin cells.
Being an autoimmune disease, psoriasis can only be cured from the inside out, by holistically changing your entire lifestyle. A holistic cure involves eating a clean, allergen-free diet, doing away with toxic cosmetic and household products, yoga and exercise and even changing your mindset with positive affirmations and getting rid of toxic thoughts.
Essential oils are one of the best natural and holistic treatments that actually work for psoriasis, and in particular, frankincense essential oil works miracles in managing, soothing, relieving and reducing the appearance of psoriasis on the skin and scalp.
Frankincense Oil Benefits for Psoriasis
The nutrients and healing compounds in frankincense oil have so many benefits to offer for psoriasis including:
→ Reducing redness, soreness and inflammation thanks to the high concentration of anti-inflammatory agents in frankincense oil
→ Moisturizing the skin such that dry flaky patches are relieved
→ Reducing the itchiness and pain caused by dry skin in psoriasis
→ Balances the hormones and supports proper functioning of the immune system thus helping to reduce psoriasis flare-ups
→ Reduces feelings of despair and depression that is often a side effect of psoriasis
→ The antimicrobial and antibacterial properties in the oil help prevent any possible infections in the skin
→ Improves the healing of psoriasis-affected skin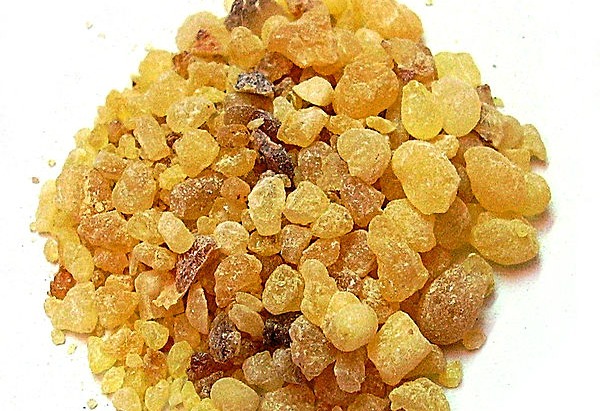 How to Use Frankincense Essential Oil for Psoriasis
Frankincense essential oil can be applied to the skin directly, however individuals with psoriasis may find their skin extremely sensitive, therefore dilution in an appropriate carrier oil is advised. Mix up to 6 drops of essential oil in 1 tablespoon of carrier oil for proper dilution.
Here are some easy healing recipes that you can use to relieve psoriasis:
1. Ultra-Moisturizing Psoriasis Balm
This balm is highly moisturizing thanks to the shea butter, which is an amazing natural emollient that is rich in anti-inflammatory compounds and has a high healing fraction (even higher than coconut oil!). This simple recipe is a God-send for psoriasis.
Ingredients
Method
Simply melt the shea butter and beeswax in a double broiler. When completely melted, take off heat.
Add in the frankincense oil drops and stir it with a glass rod until thoroughly combined.
Pour into a clean dry container and apply on psoriasis-affected skin in a gentle massaging motion.
2. Silky Psoriasis Lotion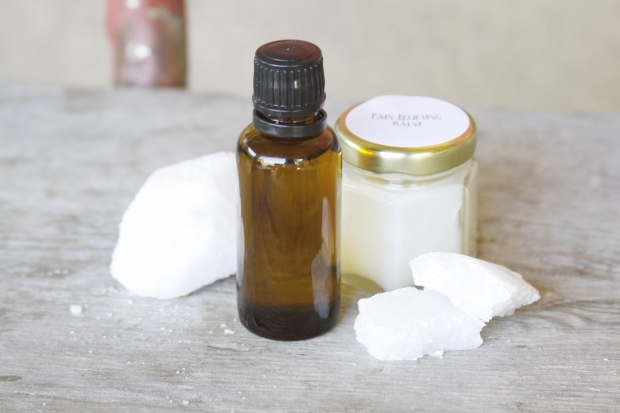 Sometimes psoriasis can be so painful that even a light touch can cause wincing pain. In that case, rather than using a balm, go for this soft psoriasis lotion that is cooling and refreshing for red itchy and heated psoriasis patches.
Ingredients
Method
In a high speed blender, mix together the coconut oil and rose water until it becomes soft, silky and white in color. This is essentially whipped coconut oil, which is soft, light and so easy to apply that it just glides over the skin.
Pour out the whipped coconut oil into a clean dry container and then add in the essential oils and stir them in vigorously using a popsicle stick or glass rod. You do not want to be using food use cutlery item such as a spoon to stir in the essential oils because this poses the risk of ingesting the oils, which are highly potent and not safe for internal consumption.
Apply this lotion 3 times a day or as needed on the skin.
3. Cooling Psoriasis Spray
When psoriasis gets too itchy, hot and distressing, a cooling spray will help calm down the scratchiness and take your mind off the pain. This spray contains peppermint oil, which is cooling, anti-inflammatory and tingles on the skin, helping to numb the pain.
Ingredients
Method
Pour out all the ingredients into a clean and dry spray bottle and shake vigorously until well combined.
Spray onto the skin as and when needed.
Caution
Always do a patch test on your inner wrist to help determine if you are allergic to any essential oil before use.
If you are pregnant, lactating or suffer from other medical conditions, please consult your doctor before using essential oil based remedies.