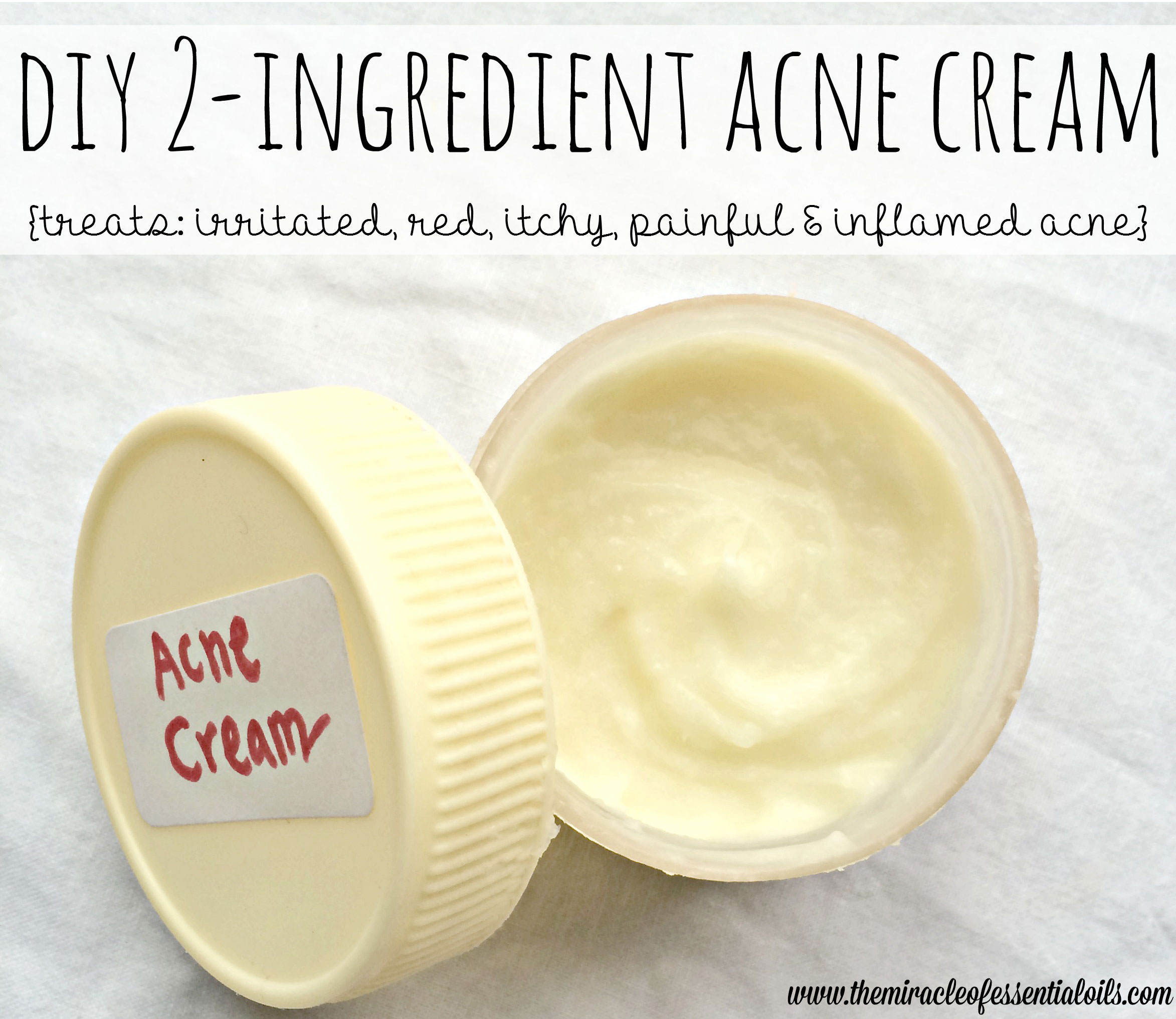 Today I want to share with you this amazing homemade acne cream, which I made for one of my students, who has inflamed and pus-filled acne all over her face. She already uses a tea tree facial cleanser and raw shea butter that I recommended to moisturize her face, but I thought to make her something more powerful to control her acne, which always seems to come back on the exact same spots on her cheeks. That's how this effective 2 ingredient homemade acne cream with tea tree oil was born! I made this cream in just 5 minutes and she started using it right away! Read below to find out the ingredients you need:
Ingredients
Ingredient Profile
» Shea Butter
Obtained from the nutritious nuts of the African Karite tree, shea butter is a heavy and dense solid plant oil. It might seem to be a surprising ingredient in an acne cream of all things, but I've had positive results using it myself and seen other people benefiting from its truly effective anti-acne properties.
It has high amounts of vitamin A, also known as retinol, which is a popular ingredient in many commercial acne treatments. Shea butter also contains healing fatty acids that soothe acne inflammation, reduce redness and heal acne scars.
Another surprising and amazing fact about this luxurious rich butter is that it has a comedogenic rating of 0, which means it won't clog your pores!
I have acne-prone skin too (with large pores on my cheeks) and I used this same homemade cream for acne every after cleansing my face. It feels moisturizing without greasing up your face. Application also plays a big part, of course – use just a tiny amount of this acne cream so your face doesn't look oily.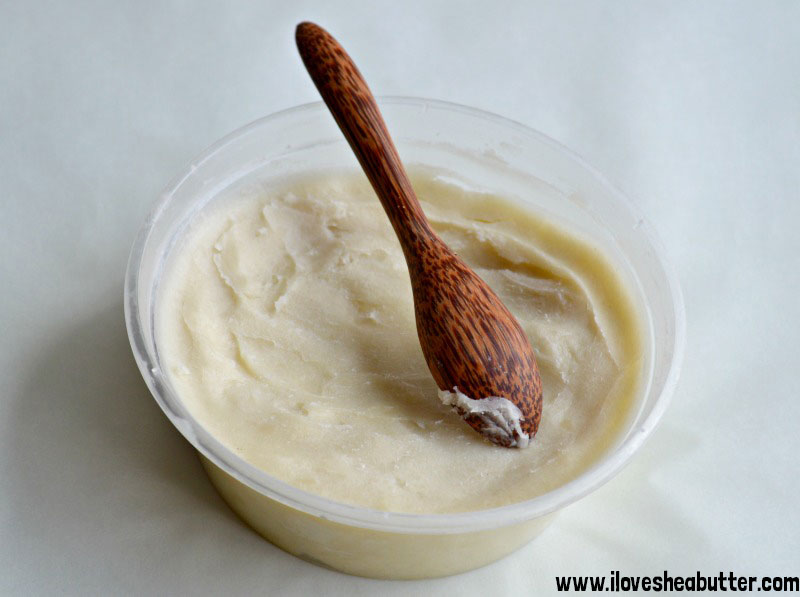 » Tea Tree Essential Oil
Also known as Melaleuca alternofolia, tea tree essential oil is the number one essential oil for acne. It is not only a potent disinfectant that works in fighting off acne-causing bacteria and germs but also an anti-inflammatory agent which reduces red and inflamed acne.
Another benefit of tea tree essential oil for acne is that it's a natural astringent, which means it tightens large pores as well reduces excess sebum on the skin.
How to Make Your Own Homemade Cream for Acne with Tea Tree Oil
Get a clean container where you'll be storing your homemade acne cream.
Scoop 2 tbsp of soft shea butter from the jar into the container.
Now add the 7 drops of tea tree essential oil.
Use the back of a spoon to vigorously stir the ingredients for about 3 to 5 minutes. Watch the mixture turn into a soft, smooth and white cream as shown in the picture.
Ta-da! The finished product is your very own natural homemade acne cream with tea tree oil!
You can start using it straight away or if you want the mixture to be a bit hard, leave it to set in the freezer for about 10 minutes.
How to Use

» Wash your face with a gentle anti-acne cleanser and pat dry with a soft towel.
» Now scoop out just a tiny amount of the acne cream and dot it all over your face (just 4 dots), starting with the forehead down to the cheeks and chin.
» Gently massage the cream into your skin.
» That's it!
My Tips
Feel free to apply this homemade cream for acne under makeup, if you wear any.
If you have huge pimples rather than acne, then you can use this cream as an acne spot treatment. Remember to use a clean index finger to apply the acne cream or use a q-tip.
You can use a blend of anti-acne essential oils instead of just tea tree alone. Some of the most effective essential oils for acne include: lavender, sweet basil, clove, lemon & roman chamomile!
You can also choose to use this acne cream every time you cleanse your face (twice a day is enough for acne-prone skin) and apply it in place of your usual facial moisturizer/serum. Or, use it at night time alone as an overnight acne treatment.