Today we're going to look at the top 5 lavender essential oil diffuser blends that you need to note down for stress relief, relaxation, sleep, anxiety and easy respiration. The first essential oil I ever bought is lavender! It is on my list of top 5 essential oils for beginners. Lavender oil is just so versatile; it's a remedy for almost anything you can think of. Lavender has been known for centuries as a calming herb.
Lavender oil, extracted by distillation of the flowers of the lavender plant, is a potent plant extract that has myriads of uses. Some of the benefits of lavender oil include:
Improving your mood
Calming anxiety and nervousness
Reducing acne, inflammation and other skin problems
Managing seasonal allergies
Fostering hair growth
Treating insomnia
Repelling bugs
Helping with labor and child birth
And many more!
5 Lavender Essential Oil Diffuser Blends for Everyday Life
While there are hundreds of uses for lavender oil, let's take a look at 5 very useful lavender essential oil diffuser blends that you can enjoy on a regular basis!
1. Lavender Essential Oil Blends – Relaxation
Have you ever felt completely wound-up with shoulder tension, mental frustration and tense breathing? Chances are you just need to relax and unwind. It's not as easy as it sounds, though! This lavender blend can help you slow down and take some time for complete body relaxation. Just turn on your diffuser, sit back with your feet up and breathe in the calmness!
You'll need: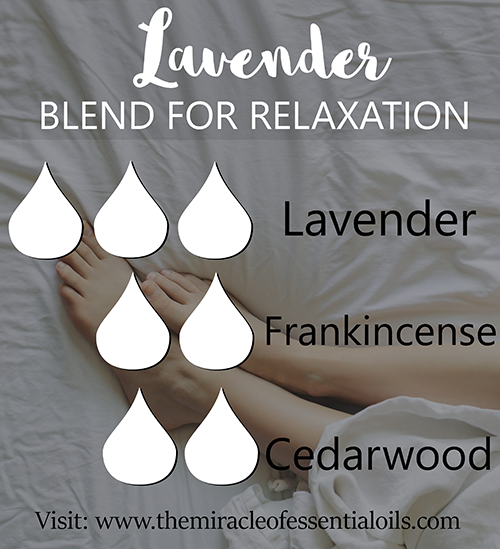 2. Lavender Essential Oil Diffuser Blends – Sleep
Sleep is very important for a quality life. Without proper sleep, you'll be subject to grumpiness, faulty memory, a weakened immune system, hair loss, dark circles etc. In fact if you are having trouble sleeping, your natural solution is lavender oil, which has been proven to treat insomnia or the inability to sleep. This is one of the best lavender diffuser blends for daily use:
You'll need: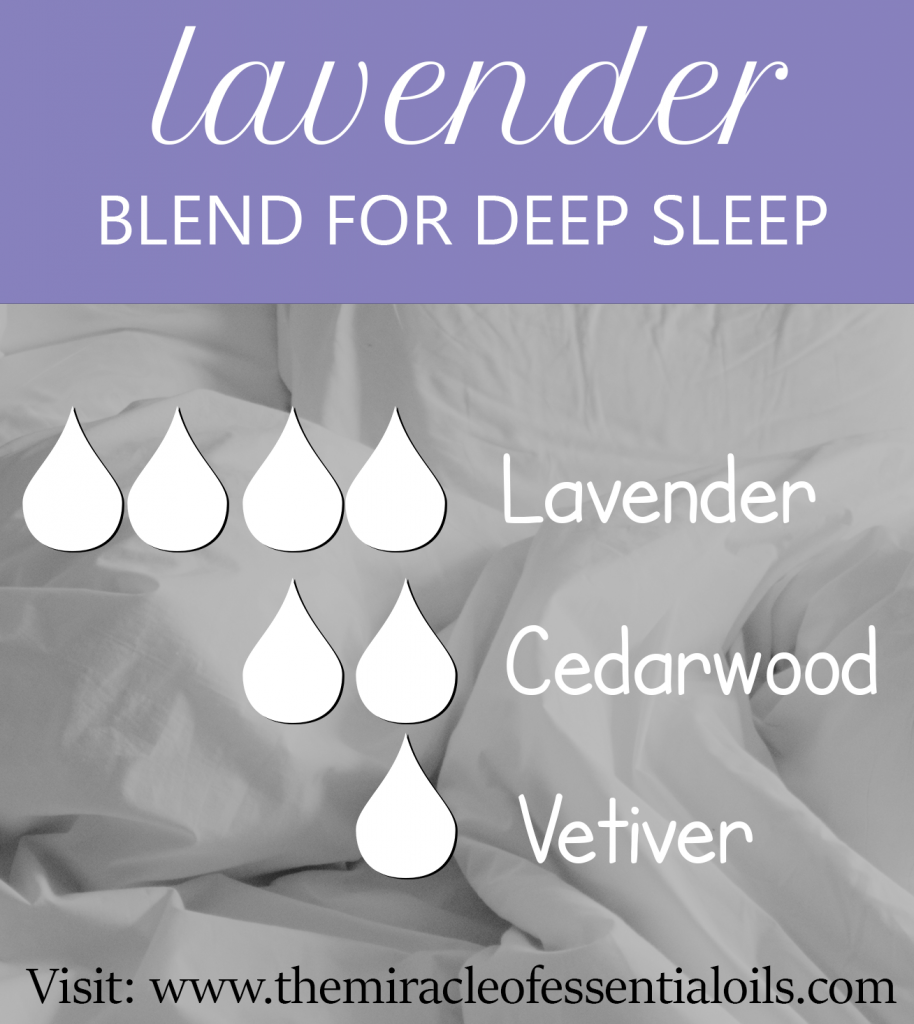 3. Lavender Essential Oil Diffuser Blend for Anxiety Release
Anxiety is something humans have dealt with since creation. But today, we find that anxiety disorder is on the rise in the modern world. Anxiety is good to a certain extent. It can help prepare you for that scary task that you have to do. But continuously being in a state of anxiety is dangerous because it takes a toll on your mental wellbeing. Chronic anxiety can negative reshape your brain and even your personality.
You'll need: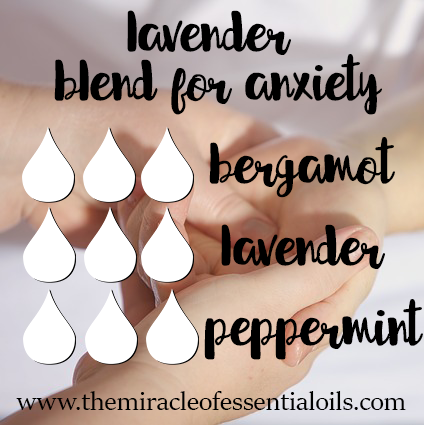 4. Lavender Essential Oil Diffuser Blends – Stress Relief
Remember that stress doesn't come from what's going on in your life. Rather, it comes from your thoughts on what's going on in your life. Stress is always going to exist. Whether at your work place or at school, perhaps even at home. What needs to change is your attitude, perception and thoughts towards the stress.
While you learn how to manage stress and let go of it, diffuse this stress-busting blend containing lavender, clarysage and marjoram.
You'll need: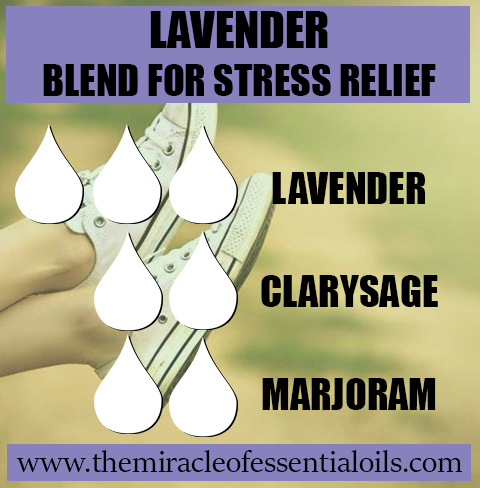 5. Lavender Essential Oil Diffuser Blend for Easy Respiration
Labored breathing and difficulty in taking breaths can be caused by a variety of factors. Usually asthma, allergies and respiratory infections are the main causes impeded breathing. A common cold can also make breathing difficult.
Ease your lungs with lavender, eucalyptus and lemongrass.
You'll need: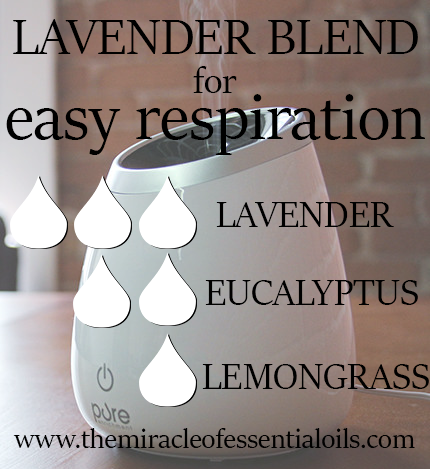 Where To Get A High Quality Diffuser
It's worth it to have a high quality diffuser to diffuse essential oils. This Smiley Daisy Essential Oil Diffuser, Quite Cool Mist Humidifier, 350 ml has been around for a long while and has great reviews. Smiley Daisy is a cold air diffuser, as well as a humidifier, which is great because it releases moisture into the air and is helpful in providing relief for dry skin, dry throat and cold and flu symptoms such as irritated nasal passages and more. Order below:
Smiley Daisy Essential Oil Diffuser, Quite Cool Mist Humidifier, 350 ml
What are your favorite lavender essential oil diffuser blends? Have a look at some other essential oil diffuser blends that you will love: