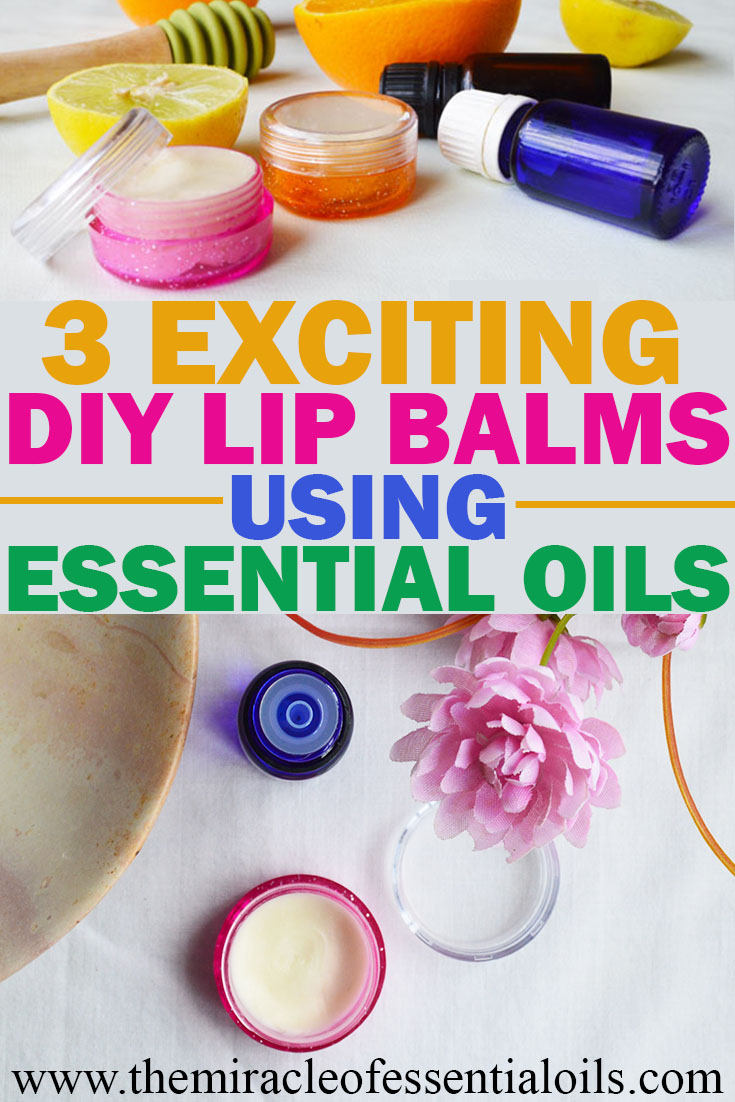 Lip balms are incredibly easy and exciting homemade products you can craft in a jiffy and have lots of fun making with your kids. For lip balm recipes with essential oils, it's even more entertaining because you get to experiment with different blends of essential oils and what scents blend better with which for beautiful flavors! Below let's explore some benefits of adding essential oils to lip balm:
Benefits of Adding Essential Oils to Lip Balm
» Beautiful Scents – This has to be the biggest reason we love adding essential oils to lip balm – these precious liquid plant extracts have heavenly aromas that are all-natural! Enjoy the fresh minty scent of peppermint or the sweet fruity scent of orange in your lip balms. The scents aren't just aromatic delights though! They also have various therapeutic properties: for example, peppermint is known to alert the mind, increase focus as well as reduce unnecessary sugar cravings (isn't this a winner?!) while sweet orange is known to instantly uplift dull moods and put a smile on your face!
» Healing Properties – Essential oils are known for their skin healing effects. For dry chapped lips, use lavender oil and to add a bit more color to pale lips, add cinnamon. Essential oils are also powerful antioxidants that protect lips from free radical damage.
» Natural Lip Plumpers – Looking to get your lips to be pouty and pillowy? You've got to use essential oils! They give tingling sensations when applied which helps to give lips the appearance of plump and swollen lips.
» Subtle Red Lips – Most essential oils are stimulants, this means they have stimulating properties that enable blood to flow close to the surface of the skin, giving lips an instant red tinge that looks natural yet spectacular!
Essential Oils Safe for Lip Balm
The lip balms below all use natural ingredients and do not contain any toxic chemicals and questionable additives. However, be careful with the essential oils you choose to use because most essential oils should not be ingested. Below is a small list of fantastic smelling essential oils safe for lip balm use:
Sweet orange
Lavender
Lemon
Peppermint
Cinnamon
Rosemary
Clove
Cardamom
Ginger
Spearmint
Vanilla
3 Exciting Lip Balm Recipes with Essential Oils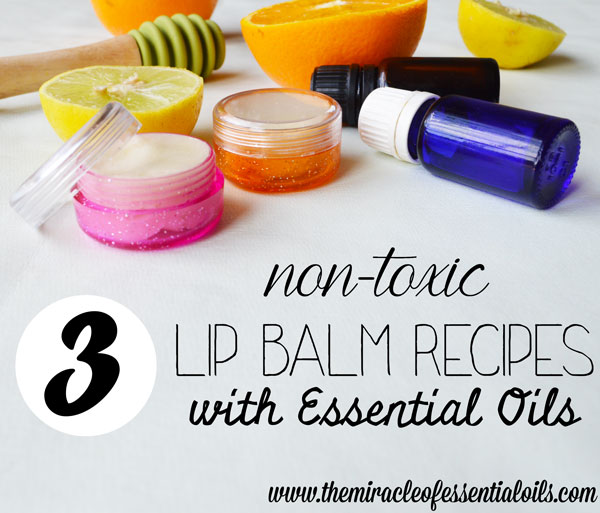 1. Moisturizing Orange Creamsicle Lip Balm
Get ready for a lip smacking flavor with this orange creamsicle lip balm! It contains simple ingredients like beeswax and shea butter to create a moisturizing balm that leaves your lips smooth, soft and yummy. Orange essential oil gives it a sugary sweet orange flavor and vanilla oil makes it so delectable, your taste buds will go wild with joy. It's not an exaggeration – orange and vanilla together have an amazing mouthwatering aroma and flavor.
Ingredients
Directions
Place the shea butter, beeswax pastilles and coconut oil in a double boiler and gently melt them over a low flame.
Once melted, allow to cool for a minute then add in the essential oils and stir well with a chopstick or popsicle stick
Pour into a chapstick tube or lip balm container .
To use, scoop out a little and smooth over lips.
2. Honeylicious Chocolate Lip Balm (No Beeswax)
You don't need beeswax when you've got cocoa butter! A plant-based butter derived from cocoa pods, cocoa butter is the key ingredient in chocolate making and it's what gives chocolate its delicious flavor! From the title of this recipe, you can tell that it contains the sweet goodness known as honey.
Honey is a natural humectant which draws moisture from the surroundings and seals it into skin cells, keeping them plump and hydrated. If you suffer from painful cracked lips, honey will give you a soothing relief. The essential oil added to this lip balm is sweet orange which gives it a sweet fruity scent that pairs well with honey and chocolate.
Ingredients
Directions
Combine all ingredients in a small blender and blend till it forms a thick white mixture.
Transfer this to your lip balm container and smooth it down.
That's it! Apply to lips and enjoy!
3. Spicy Mint Lip Balm
A favorite scent for fall, cinnamon and mint together create a wonderful combination that smells (and tastes!) amazing. You should use cinnamon leaf essential oil as cinnamon bark is skin irritating and will not do well for the sensitive skin on the lips. Peppermint essential oil adds a touch of cooling freshness and gives a pleasant tingling sensation you'll love!
Ingredients
Directions
Gently melt the beeswax pastilles, coconut oil and shea butter in a double boiler. You can always create a fake double boiler by placing a small pot of the ingredients needed to melt over a larger pot of ¼ cup water. Heat the larger pot over the stovetop on a low flame until the steam from the boiling water liquefies the ingredients.
Once liquefied, let it cool off for about a minute or two (not longer though, because it'll quickly start hardening up) then add the essential oils and give it a quick stir with a chopstick.
Transfer the melted oils into lip balm container or chaptick tubes. Enjoy your spicy fresh lip balm!
Will you try out any of these lip balm recipes?