Plantar warts are painful, contagious and a nuisance to deal with. But the good news is they are 100% treatable. Learn how to use oregano oil for plantar warts for the fastest, most effective treatment.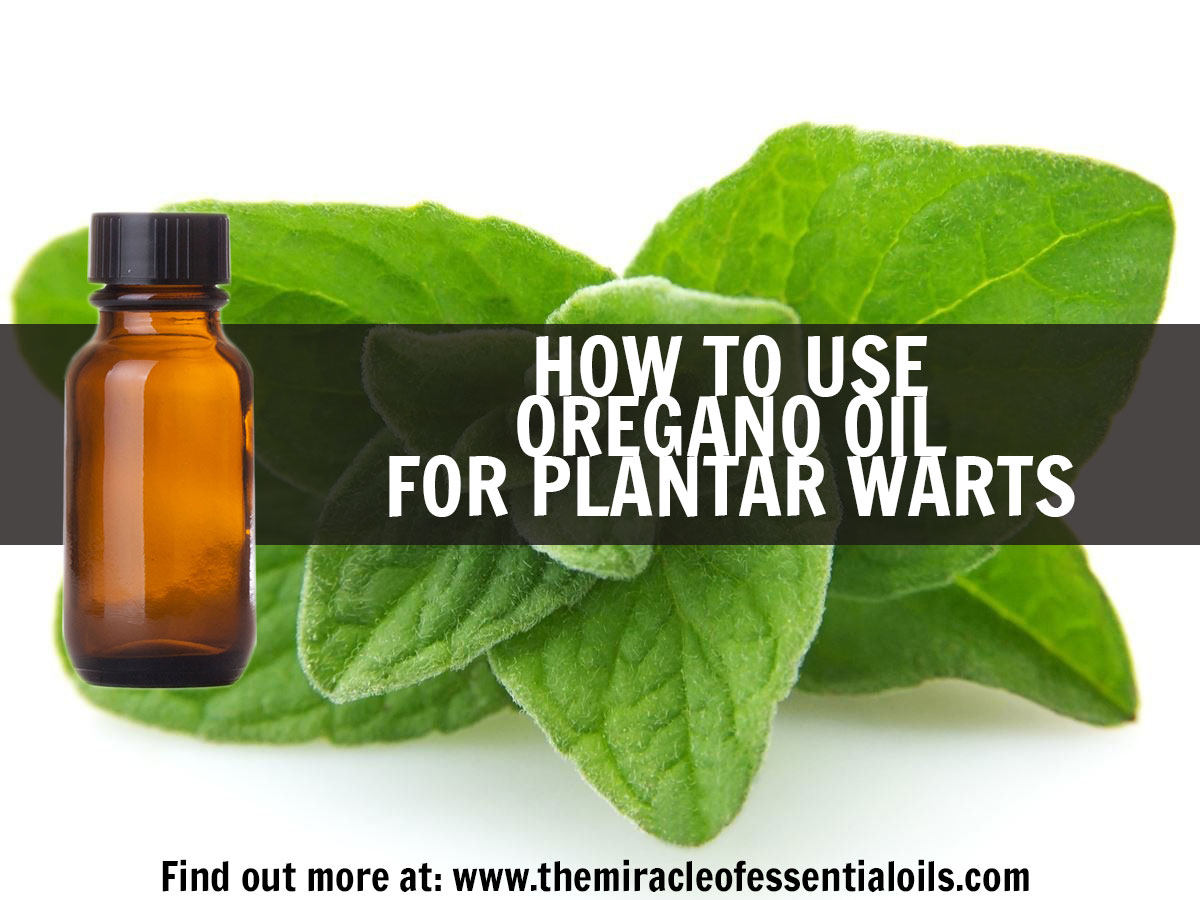 What is a Plantar Wart?
A plantar wart is a type of wart (or hard growth formation) that appears on the sole or toes of the foot. They are caused by the HPV (human papillomavirus) infecting cells in the feet. When the HPV virus infects other areas of the body, it is not called a plantar wart. Plantar warts only appear on the soles of the feet and hands.
The HPV virus usually enters the foot through tiny cuts or abrasions that may have occurred as a result of walking barefoot. However, walking barefoot is actually said to reduce the risk of plantar warts! This could be because the body develops immunity to it by getting used to walking barefoot.
A plantar wart can be extremely painful, especially when pressure is applied to it. Conventional treatment includes oral medication such as ibuprofen to decrease the pain, topical medication such as salicylic acid to exfoliate the hard layer over the wart and surgery to manually extract the wart.
Plantar warts are contagious, so you want to get rid of them as soon as possible!
Natural Remedies for Plantar Warts
Many people often have success using natural remedies for plantar warts. The thing about natural remedies is that you have to be consistent. They work slowly, but they work well!
Here are some of the most popular remedies for plantar warts:
Apple Cider Vinegar
Aspirin paste
Essential oils (such as lemon and oregano)
By far, the best treatment for the fastest relief is oregano oil for plantar warts.
Oregano Oil for Plantar Warts
Oregano essential oil, scientifically known as Oreganum vulgare is extracted via steam distillation of the leaves, flowers and buds of the oregano plant.
Having a scent that is strong, herbaceous and sharp, oregano oil is rich in unique plant compounds such as carvacol, thymol and linalool. It is popularly used for treating respiratory illnesses such as coughs and as a digestive aid.
Oregano oil is renowned for its powerful antibacterial, antifungal, antimicrobial and anti-viral properties that can help fight of infections that cause plantar warts. It is also a natural pain alleviator, anti-inflammatory and immune booster. All these qualities of oregano oil work together to get rid of plantar warts for good.
How to Use Oregano Oil for Plantar Warts
Here are the top 3 ways to use oregano oil for plantar warts:
» Oregano Oral Pills
For treating plantar warts in adults, oregano oil can be ingested to boost the immune system and get rid of the plantar wart from the inside out.
To make an oregano pill, all you need are empty vegetable capsules and oregano oil. Use a pipette to fill each capsule with one drop of oregano oil. Take 1 – 2 capsules a day for up to 2 weeks which carrying out other plantar wart remedies.
Always check with your natural health care practictioner before taking oregano oil orally. Remember that children should not be given any essential oil for ingestion. Instead you can give your child suffering from plantar warts an herbal tea made of dried oregano leaves to boost their immune system.
» Oregano Oil Spot Treatment
This is the easiest and best way to treat plantar warts. The potent antiviral and antibacterial compounds in oregano oil can penetrate into the wart and help fight off the HPV virus and reduce the infection.
All you need to do is to mix 1 teaspoon of oregano oil in 8 teaspoons of coconut oil. Store this in a glass jar. Every day, for up to 5 – 10 times a day, use a clean q-tip to keep applying the oregano mixture directly on to the plantar wart. This works best if you are at home and have the luxury to put your feet up multiple times a day to let the oregano oil do its magic.
» Oregano Overnight Treatment
An overnight treatment could be just the thing you need especially if you are working full time or treating warts on children's feet.
Get a cotton ball and dip it in a mixture containing 1 teaspoon of olive oil and 30 drops of oregano oil (a 3% dilution rate). Place the cotton ball firmly against the plantar wart and tape it in place using an un-medicated band aid. Leave this on overnight and remove the next day. You may need to repeat the treatment for several more nights until the wart dries up and heals.