What's more refreshing than peppermint hydrosol?! Learn 11 peppermint hydrosol benefits and how to use below!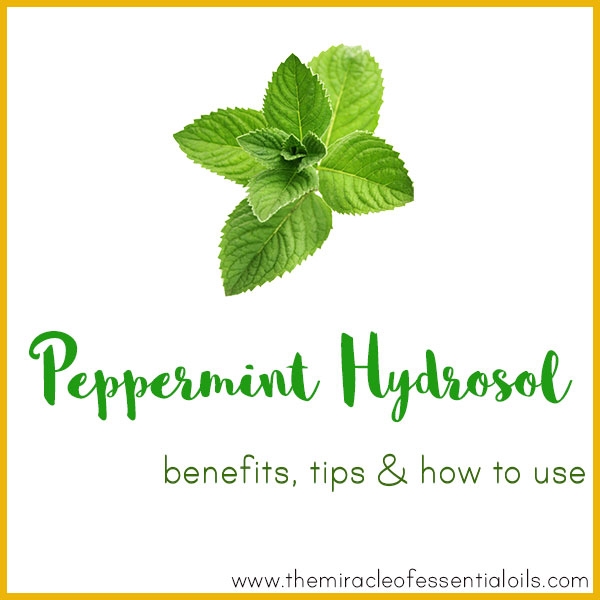 What is Peppermint Hydrosol?
A cooling refreshing and uplifting distillate, peppermint hydrosol is a must to have during summer time. It has instant skin freshening properties and is good for treating sunburns, inflammatory skin conditions and even boost hair growth!
Below are 11 benefits of peppermint hydrosol for health, beauty and wellness.
Benefits of Peppermint Hydrosol
1. Analgesic
Analgesic means pain relieving. Peppermint has powerful analgesic properties. For headaches, muscle sprains and eye strains, you can spray peppermint hydrosol for pain relief.
2. Cooling properties
Peppermint is cooling in nature and can be used as a facial mist during summer. You can also spritz it on sunburn to cool and soothe it.
3. Anti-inflammatory
Inflammatory skin conditions such as eczema, psoriasis and rosacea can be relieved using peppermint hydrosol. It can also be used as a mouthwash for inflamed gums.
4. Decongestant
Use peppermint hydrosol to do steam inhalation or as nose drops to unclog blocked nasal pathways and sinuses. You can also use it as a throat spray for sore throat relief.
5. Antibacterial
Peppermint hydrosol has strong antibacterial properties which fight off germs.
6. Astringent
Peppermint tea and hydrosol have astringent properties. Control oily skin and tighten large pores by using peppermint hydrosol as a facial toner.
7. Digestive Aid
You can drink organic peppermint hydrosol in a glass of lemonade to soothe the digestive system, relieve heart burn and promote digestion.
8. Deodorizer
Mist peppermint hydrosol all over your body and underarms right after a shower to act as a deodorizer and perfume. Use it as a mouth rinse several times a day to fight off bad breath. Add a cup or two of peppermint hydrosol to a foot soak to combat stinky feet.
9. Cleaning Agent
This refreshing distillate can also be used to wipe surfaces, dirty mirrors, glass doors and tables. Simple spray it on the surface then wipe with a microfiber cloth.
10. Air Freshener
It's cooling minty scent makes it a good air freshener to neutralize and freshen musty spaces.
11. Boosts Hair Growth
Peppermint has stimulant properties. Spray it on your scalp throughout the day to stimulate hair growth by invigorating the hair follicles, awakening them from the dormant hair growth phase.
How to Use Peppermint Hydrosol
» Sunburn Cooling Mist
Store 1 cup of peppermint hydrosol in a fine mist spray bottle. Mist onto a sunburn to cool, soothe and speed up healing.
» Lemonade with a Hint of Peppermint
Add 2 tbsp of organic peppermint hydrosol to a glass of lemonade for a cooling and refreshing drink!
» Facial and Body Mist
Peppermint hydrosol makes a refreshing body and facial mist especially during a hot summer's day!
» Deodorant Spray
Refresh your underarms and eliminate bad odor during hot weather with a peppermint deodorant spray! Simply combine ¼ cup of witch hazel, ½ cup of peppermint hydrosol and 1 tsp of Himalayan pink salt in a fine mist spray bottle. Shake well before each use.
For More Ideas on How to Use Peppermint Hydrosol, Read: 25 Ways to Use Hydrosols 
Where to Buy Peppermint Hydrosol

Ensure to purchase 100% pure pesticide-free (organic) peppermint hydrosol. You can get it here.