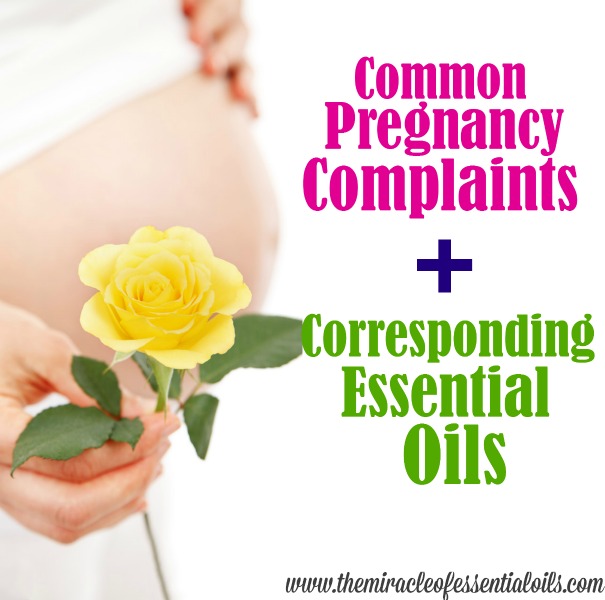 Pregnancy is a Delicate Period in a Woman's Life
Pregnancy is a delicate period in a woman's life and the safety of essential oils is of paramount importance. Most women worry about the safety of a particular oil during pregnancy and it is encouraged to have a healthy dose of concern when it comes to essential oils, as they are so concentrated and potent.
However, those essential oils that are proven to be safe in pregnancy can, by all means, be used to relieve the pains, discomforts and common complaints of this beautiful yet demanding part of a woman's life.
Please read: Is it Safe to Use Essential Oils While Pregnant?
What Essential Oils Are Good for Pregnancy-Related Problems?
Below is a list of common complaints and ailments experienced by pregnant mothers and the corresponding essential oil that can be of use. You will also find ways to use the essential oils for each complaint, as well as non-essential oil remedies that can be used.
Remember that essential oil usage can be reduced as much as possible during pregnancy and between having to choose essential oils versus another natural remedy, such as exercise, prefer the non-essential oil remedy instead.
1. Acne During Pregnancy
Hormonal changes during pregnancy may manifest in the form of acne in some women, especially in the first trimester, where there are huge spikes of progesterone in the blood. Pregnancy acne commonly shows up in the form of tiny inflamed red bumps, whiteheads and blackheads and can appear on the face, neck, chest, back or shoulders.
Essential Oils & How They Help:
Tea tree oil (where to get it) is highly anti-septic, anti-bacterial, anti-microbial and anti-fungal which makes it work like a miracle cure for acne during pregnancy. Use tea tree oil by simply dabbing it neat (undiluted) onto acne spots once or twice a day.
Non Essential Oil Remedies:
A good skin care routine is essential during pregnancy to avoid acne. Make sure you take off all your make up at the end of the day with a good makeup remover, cleanse and gently exfoliate your face before moisturizing and applying anti-acne treatment in your night routine.
Homemade anti-acne face masks can also be used to keep the acne at bay. Mix 1 tsp of yogurt with ½ tsp of turmeric powder and apply for 15 minutes, 2 – 3 times a week. This is an anti-bacterial mask that can also reduce the appearance of blemishes and acne scars.
Be aware of over-the-counter anti-acne products especially those that contain salicylic acid, as their safety during pregnancy is not established.
If you have severe acne, you may want to consult your doctor for pregnancy-safe acne prescriptions.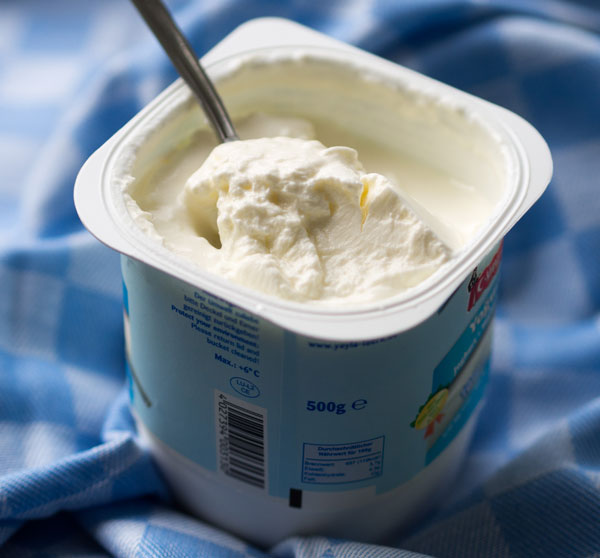 2. Heartburn and Acid Reflux
Heartburn and reflux occur when the stomach acids digesting your food are pushed upwards towards your throat and mouth, causing a burning sensation, pain and discomfort. Heartburn occurs in the last months of pregnancy as the expanding uterus compresses the stomach and intestines.
Essential Oils & How They Help:
Coriander essential oil (where to get it), extracted through steam distillation of the leaves of the coriander herb, is a potent essence that helps with all sorts of digestive ailments, including tummy upsets, heartburn and reflux. Massage a mix of 6 drops of coriander essential oil and 1 tablespoon of olive oil and gently massage the stomach region (upper abdominal area) in a clockwise direction.
Non Essential Oil Remedies:
Do not over-eat a large meal at one go, instead opting for 5 small meals throughout the day
Drink fennel tea to aid digestion and prevent heartburn
Cut down on spicy and oily meals
3. Lower Back Pain
Pregnancy can cause lower back pain as your belly grows and becomes heavier, and changes your posture. Ligaments around the back and pelvis also loosen preparing for the birth of your child. Not experiencing back pain during pregnancy is actually very rare, so take heart!
Essential Oils & How They Help:
Helichrysum essential oil (where to get it) works wonders for lower back pain and is well-known for promoting the healing of damaged nerves, painful joints and tissues. It helps relieve pain caused by arthritis, muscle strain and pregnancy-related lower back pain. Apply diluted helichrysum oil firmly on the lower back for pain relief.
Non Essential Oil Remedies:
Get plenty of rest during pregnancy and avoid standing for long hours to avoid back pain
Do gentle stretching and prenatal yoga every day to reduce lower back pain
Use heating pads while lying down on your back to soothe the pain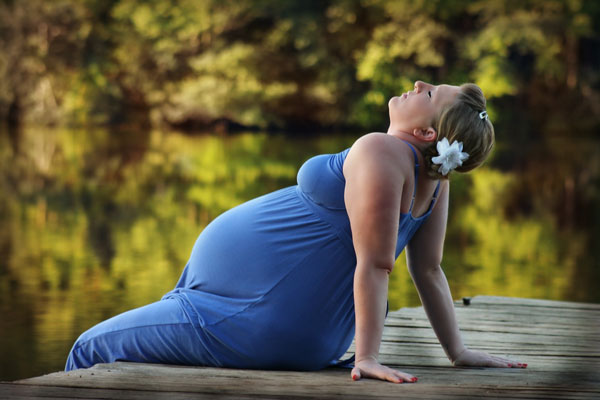 4. Muscle Cramps (Especially on the Legs)
Another common complaint experienced by more than half of pregnant women is cramps that are painful tightenings of muscles at the thighs or back of the legs. Some say the cause of this cramping is lack of magnesium and many doctors will prescribe calcium/magnesium supplements to relieve this symptom.
Essential Oils & How They Help:
Vetiver essential oil (where to get it) is a potent muscle-relaxer that can help relieve muscle cramps, sprains and stiffness. Mix a few drops of vetiver oil into your massage cream and rub it into crampy muscles.
Non Essential Oil Remedies:
Pressure applied on nerves running down the legs by the growing uterus are also thought to cause cramping so you will find gentle stretching of the legs a few times a day to prevent cramps
When you feel a cramp coming on, immediately straighten your legs which stretching your toes towards you and that will help stop the cramps dead on its tracks!
Consume nuts and green leafy vegetables, which are great sources of magnesium, calcium, zinc and phosphorous, all of which can help prevent cramps
5. Headaches and Migraines
Headaches and migraines may rear their ugly heads in the second trimester of pregnancy. They may be caused by excessive heat, fatigue and hormonal shifts. They often disappear within a few weeks and there's much to be done to relieve the pain without having to rely on over-the-counter pain medication.
Essential Oils & How They Help:
Roman chamomile essential oil (where to get it) is a pregnancy-safe essential oil that can help relieve both headaches and migraines alike. Apply diluted roman chamomile oil onto the temples and forehead and also take a direct whiff straight out of the bottle for immediate aromatic healing.
Non Essential Oil Remedies:
Take ginger tea every day by boiling 1 tsp of grated ginger in 1 cup of water. This remedy not only relieves headaches but also helps aid efficient digestion and relieves nausea as well.
6. Insomnia
Essential Oils & How They Help:
Lavender essential oil (where to get it) holds the top spot when it comes to essential oils to help with lack of sleep, and it is a pregnancy-safe essential oil that can be used to promote peaceful and uninterrupted sleep. Lavender soothes and calms the mind and also induces relaxation. Sprinkle some drops of lavender on your pillows and sheets, or diffuse lavender 1 hour before sleep time, and you'll be sleeping like a baby every night!
Non Essential Oil Remedies:
Try to follow a robust sleeping plan during pregnancy by:
Turning off all electronic devices 2 hours before sleep
Have a bath and change into loose, comfortable clothes
Drink chamomile tea to induce relaxation
Ask your partner for a gentle massage that will help you drift off to slumber-land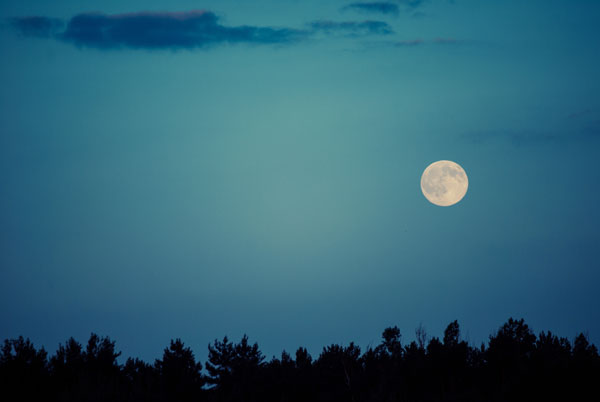 7. Sciatic Nerve Pain
Sciatic nerve pain in pregnancy occurs as a result of the weight of the uterus applying pressure on a major nerve, called the sciatic nerve, which is situated in the pelvis, behind the uterus and runs down the legs. Pressure on the sciatic nerve can cause extreme pain running down from the pelvis/back region towards the legs and can be alarming. Rest assured it will disappear after pregnancy, and it can be managed using essential oils.
Essential Oils & How They Help:
Ginger essential oil (where to get it) is a powerful anti-inflammatory remedy that can help with pain around the sciatic region. Make a quick massage oil by combining 1 tablespoon of coconut oil and 4 drops of ginger oil and apply to the pelvic region, while lying on the opposite side of the pain. You can ask your partner to help you if you are having trouble reaching your back.
Non Essential Oil Remedies:
The best relief for sciatic nerve pain is to simply relieve the pressure or weight applied on the nerve by lying down in the opposite side of the pain.
Gentle exercises such as stretching the legs can also help displace the pain.
Many women experience an occasional excruciating pain in their buttocks and down the back or side of their legs as pregnancy progresses. This is called sciatic-nerve pain. The sciatic nerve runs behind the uterus in the pelvis to the legs. It is believed the pain is caused by pressure on the nerve from the growing expanding, uterus. The best treatment for the pain is to lie on your opposite side. This helps relieve pressure on the nerve.
8. Stretchmarks & Itchy Skin
Stretchmarks are almost an inevitable part of pregnancy for more than 90% of women. As the belly grows bigger and bigger with each passing month, the skin stretches at a rate that is faster than the rate of new skin regeneration, resulting in the tearing of the dermis and revealing red or purple lines, which are the broken blood vessels and capillaries showing through. These lines slowly fade into pale yellow, white or silvery marks.
As the skin stretches, usually during the last trimester of pregnancy, many women will experience itchy skin around the belly, which can be greatly helped by frequent moisturizing.
Essential Oils & How They Help:
Frankincense oil (where to get it) is a pregnancy-safe essential oil that works wonders for all sorts of skin ailments. When applied onto itchy skin, it can greatly soothe and calm the itchiness. It also helps prevent stretchmarks by deeply moisturizing the skin. Should stretchmarks appear, frankincense oil can help fade them faster because of its rich antioxidant properties that encourage faster turnover of skin. Frankincense is a healing oil that helps repair damaged skin cells and is also a spiritually grounding oil that can help ward off pregnancy blues and anxiety. It also works like a charm for joint inflammation and pain.
Non Essential Oil Remedies:
Remember to always stay hydrated by taking plenty of fluids during pregnancy. This will help moisturize the skin from the inside out.
Regularly apply a good natural moisturizer (like shea butter) all over your belly and try not to scratch as this can create more damage and exacerbate stretchmarks.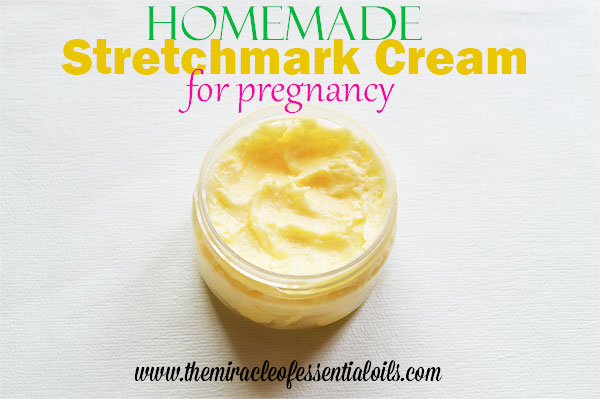 9. Swollen Feet
Swelling of the feet is another common complaint in pregnancy, experienced by up to 80% of women. This type of swelling can also occur in the ankles and fingers. Excessive standing or sitting can cause fluid to collect in your ankles and feet during pregnancy and traveling for long hours can cause this too. There is nothing to be alarmed about swelling, unless it is combined with high blood pressure, in which case it is a sign of pre-eclampsia, a life-threatening condition which must be discussed with your doctor for timely action to be taken.
Essential Oils & How They Help:
Cypress essential oil (where to get it) can be used after 5 months, which is around about the time swelling of ankles and feet may show up. Cypress oil is also helpful for varicose veins in pregnancy and also for hemorrhoids that some pregnant women suffer from, too.
At the end of a long day, you may find your feet tired and swollen at which point it would be wonderful to have a relaxing foot soak. Simply fill a tub with hot water, 1 cup of Epsom salts and 10 -15 drops of cypress essential oil. Soak your feet for 15 minutes.
Non Essential Oil Remedies:
In case your job requires you to stand a lot, talk to your supervisor if you can take regular breaks to relieve you from excessive standing.
If you have a desk job, make sure you get up and stretch every 40 – 60 minutes.
If you are traveling during pregnancy, especially for long hours in a flight, consider getting compression stockings, which will greatly reduce any swelling.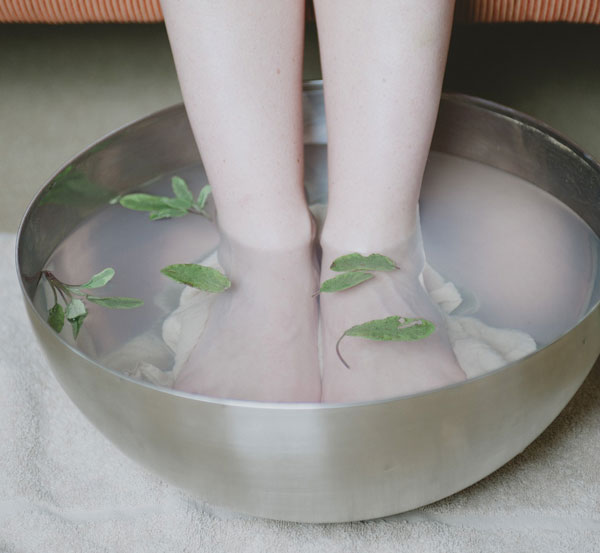 10. Fatigue
Hey, nobody said growing a human inside of you was easy! It's hard work and feeling tired or fatigued is a normal part of your first trimester and it diminishes towards the second and third trimesters.
Essential Oil for Fatigue During Pregnancy
Peppermint oil (where to get it) is a wonderful minty and refreshing oil that stimulates both the mind and body and promotes alertness and clear-headedness. Pour a mixture of 20 -25 drops of peppermint essential oil and 1 cup of whole milk into your bath and sink in for a relaxing, fatigue-relieving soak.
Non Essential Oil Remedies:
Make sure you are getting plenty of sleep, about 6 – 8 hours a night. Take plenty of naps during the day. Ensure that you are getting adequate water as dehydration also contributes to fatigue.
I hope you found this article useful! Do you have any other essential oil remedies for pregnancy? Please share below!