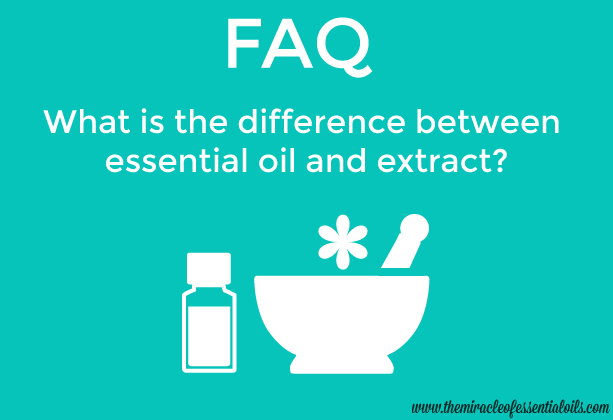 If you're new to the world of essential oils, you might have the question "what is the difference between essential oil and extract?" I mean it's easy to conclude that an essential oil is an extract itself since essential oils are plant extracts after all. Sound complicated? Not really, let's look in detail at the difference between essential oil and extract and if there is any difference in the first place.
What is an Essential Oil?
Simply put, essential oils are concentrated liquids derived from the aromatic parts of plants such as the flowers, roots, leaves and others using a special process called steam distillation. It involves placing botanical material, such as the aromatic part of the plant from which essential oil is to be derived, in a steam chamber which releases a current of controlled steam that causes the aromatic compounds to be squeezed from the plant material in oil-form.
To understand better: have you ever crushed an organic rose flower or pressed an orange peel? The oily substance that seeps from the petals onto your hand and the small spray of liquid from the peel are the aromatic compounds being released!
Back to where we were: The oil and steam travel together from the steam chamber to a condenser, which cools the steam, creating water (which is the by-product of an essential oil known as a hydrosol) and separating the oil into a more concentrated form known as the essential oil. The majority of essential oils are derived through this process, with the exception of citrus oils that in most cases use another process known as cold pressing of the fruit rinds.
Examples of Essential Oils
»  Lavender Essential Oil – Obtained from the steam distillation of lavender flowers, lavender essential oil has a fresh floral and powdery scent, which is soothing and calming. It's widely used in aromatherapy massages and has health benefits of promoting better sleep, soothing skin irritations and treating depression, among others.
»  Frankincense Essential Oil – A holy essential oil extracted from the gum resin of the frankincense tree native to Arabia, Yemen and Somalia, frankincense is very beneficial for treating a number of ailments including arthritis, eczema and it has also been proven to be effective against cancer and abnormal skin growths.
»  Lemon Essential Oil – A sweet and fruity citrus oil, lemon essential oil is obtained through expression or cold pressing of lemon fruit rinds. Cold pressing is the preferred method of extracting the essential oils of citrus fruits for aromatherapy because it retains many of the essential oils' aromatic and healing goodness unlike steam distillation which strips off the uplifting citrusy aroma as well as the beautiful colors of the oils.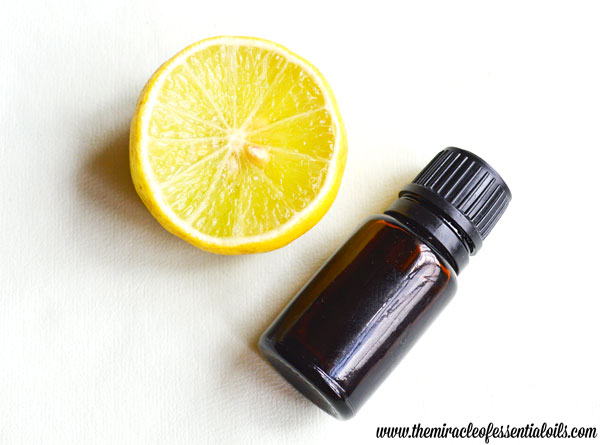 What is an Extract?
An extract is derived when the plant material is soaked in a substance such as water, alcohol or other liquid for long periods of time so that its flavor, aroma or medicinal properties, infuses into the liquid. The plant material is then strained off, leaving behind the concentrated extract. An extract can also be in form of a herb that is dried and ground to powder. Some of the different types of extracts are listed below:
Tinctures – plant matter is soaked in 50% alcohol for a period of weeks to remove its active compounds.
Teas – The commonly known type of extract is an herbal tea, made by steeping dried or fresh plant material such as dried chamomile flowers or fresh ginger in boiling water for about 15-20 minutes.
Infusions – These can be both water-based or oil-based. A water-infusion is simply tea while an oil infusion is storing plant matter in an oil of choice, the most common being olive oil, and leaving it to gradually infuse for a few weeks or months, usually under sunlight.
Powder – To make a powder extract, the plant material is fully dried then ground into a fine powder which may then be placed in capsules.
Glycerites – A less known type of extract, glycerites are extracts got by using vegetable glycerine as the base ingredient for removing the active compounds in plant material.
Examples of Extracts
»  Vanilla Extract – Since the essential oil of vanilla is difficult to obtain through steam distillation, an extract is commonly derived from vanilla beans by steeping them in alcohol. This vanilla extract is the common one you see in food stores used for baking and cooking.
»  Gotu Kola Extract – Taken as a health supplement or holistic treatment for medical issues such as Alzheimer's disease, psychiatric disorders, wound healing & trauma, among others, gotu kola is an extract available in powder form or in capsules.
»  Almond Extract – Popularly used in the food industry, almond extract is made from alcohol, bitter almond oil and water. To get the bitter almond oil which gives the distinct almond flavor, almonds may be used but it's mainly got from the kernels of drupes such as peaches and apricots, which contain benzaldehyde that is the substance that provides the almond flavor.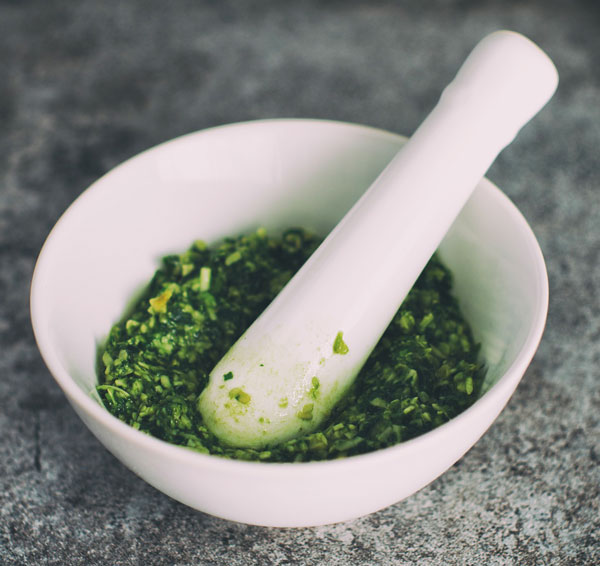 What is the Difference between Essential Oil and Extract?
What is the difference between essential oil and extract? There are several differences, not just one! Here are some of the major differences between an essential oil and extract:
Perhaps the biggest difference is that essential oils are generally not for internal use while many extracts such as liquid vanilla extract, almond extract, etc are edible.
When making your own homemade beauty formulations, essential oils will give you a more pronounced aroma or scent compared to the extract.
Essential oils are 100% pure while extracts can be chemically synthesized substances – in other words, made artificially in a laboratory as well as contain additives such as water, food color and/or sweetening agents, take for example, vanilla extract.
Some plants naturally don't have essential oils but you can find their extracts.
You can easily make a plant extract at home but making an essential oil requires complicated equipment and a lot of resources.
To make essential oils, a LOT of plant material is required to get just a few drops while making an extract doesn't need much plant material. I mean compare making a simple chamomile tea by steeping only a tsp of dried chamomile flowers in boiling water to making an ounce of german chamomile essential oil which needs 6.25 pounds of flowers!
Essential oils are usually expensive, because of the large amount of plant material used to obtain them, while extracts are cheaper.
Similarities between Essential Oil and Extract
Both essential oils and extracts are concentrated and must be dealt with caution. Only a little amount must be used and safety measures should be taken before using them such as patch tests applied on skin to check for any allergies.
Both essential oil and extracts can be used as health aids: the essential oil used topically while the extract used internally for example: peppermint essential oil used as a massage blend for sore muscles and peppermint tea for indigestion.
Caution

Before using essential oils or extracts, please first consult with your medical practitioner especially if you have any serious/chronic illnesses and allergies or are pregnant or lactating. For essential oils that are safe to use for pregnancy, please visit  Is it Safe to Use Essential Oils Safe While Pregnant?