Take a look at three effective essential oil recipes for fibromyalgia for successful natural treatment!
Pain is a debilitating sensation anyone can experience. When you have fibromyalgia, the pain can be unbearable because it is widespread and chronic. It also comes with a host of other problems such as fatigue, restlessness, difficulty sleeping, memory problems and others.
Many people usually deal with pain by popping pain killers throughout the day. However, sometimes pain killers do not help much especially in cases of severe and chronic pain. Also, people are awakening to the dangers of frequent use of pain killers and are looking for alternative ways to reduce and eliminate pain.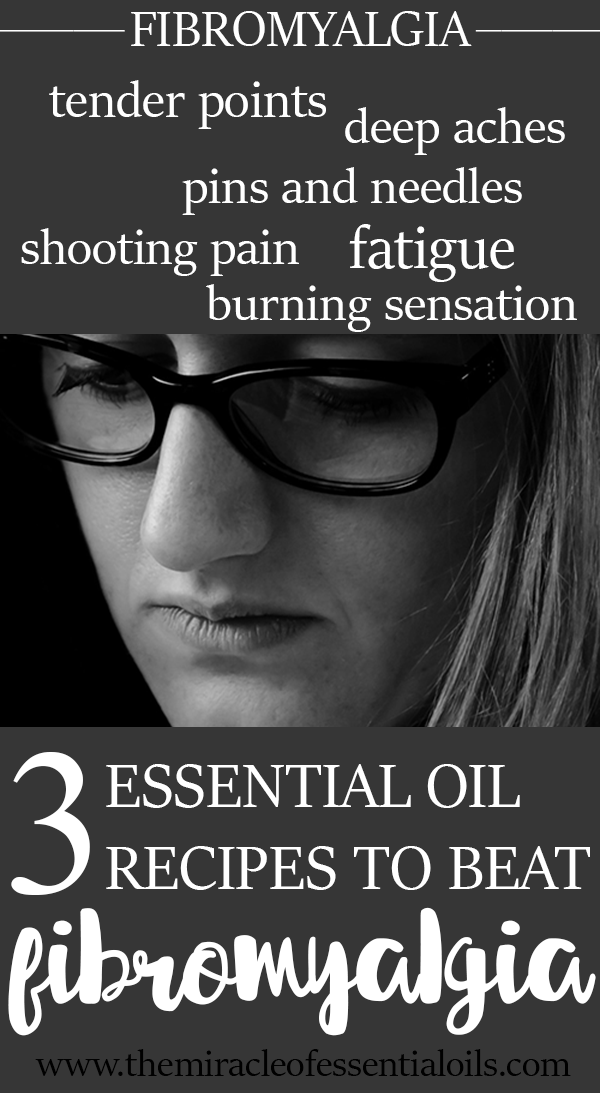 That's where essential oils come in! These natural concentrated liquid plant extracts contain powerful medicinal and healing properties, including analgesic, anti-inflammatory and antispasmodic properties, among others that help fight pain. Since essential oils are highly potent, you should note that they must be diluted in a vegetable oil or other medium before use! We're sharing three ways essential oils can be diluted for fibromyalgia treatment in this post.
So let's get onto the main part of this article! Below are 3 effective essential oil recipes for fibromyalgia that can help you manage your pain more successfully:
3 Effective Essential Oil Recipes for Fibromyalgia
1. Relaxing Massage with Essential Oils
Add any anti-fibromyalgia essential oil to your regular massage cream, or make your own by following the instructions below:
Ingredients
Directions
Melt the coconut oil in a non-stick pan over low heat until it is fully melted.
Take off heat and allow to cool for a few minutes.
Pour the oil into a 8 oz amber glass jar, using a stainless steel funnel to prevent spillage.
Now add the shea oil and all the other essential oils.
Evenly mix all the essential oils stirring with a glass rod or back of a spatula.
2. Healing Bath for Fibromyalgia
It's easy to find calm and healing in a relaxing warm bath, especially if the bath is loaded with essential oils that are great for fibromyalgia treatment. To make a healing bath for fibromyalgia, simply add the following ingredients to your weekly bath:
Soak for 15 – 30 minutes to enjoy the benefits of the essential oils.
3. Soothing Sleep Spray
Many fibromyalgia sufferers face unaddressed symptoms, including insomnia and sleep disturbances. You can whip up this soothing sleep spray in a few minutes. Here are the directions:
Ingredients
Directions
In a glass spray bottle, measure out all the ingredients and carefully pour them into the bottle.
Now screw on the lid and shake vigorously to get the ingredients evenly combined.
Spritz this spray on to your pillow cases and sheets before sleep.
If you have many oils on hand, you can make a Powerful Essential Oil Fibromyalgia Blend as described in another article on the blog. The article also lists the top 15 essential oils for fibromyalgia!

We hope you try any of these essential oil recipes for fibromyalgia and see positive results! What other remedies have you used for fibromyalgia management? Please share below so we can all benefit!