Fancy making DIY essential oil lip gloss?! It's a great project to do with your kids or by yourself. What's more is that in this recipe, you won't be using any kind of chemicals. So get ready for all natural pretty pink pouters!
Making your own lip gloss is incredibly fun! It's not even that expensive when you already have things like a kitchen scale, coconut oil, castor oil and essential oils in your house. All you probably need to do is purchase beeswax, vegetable glycerin and mica powders. And these have lots of other uses too! Not just for lip gloss making that's for sure!
As mentioned earlier, you will need a kitchen scale to measure out your ingredients. The recipe is from HumbleeBeeandMe.com. But I tweaked it a little because some of the ingredients like kukui nut oil are a bit hard to find.
DIY Essential Oil Lip Gloss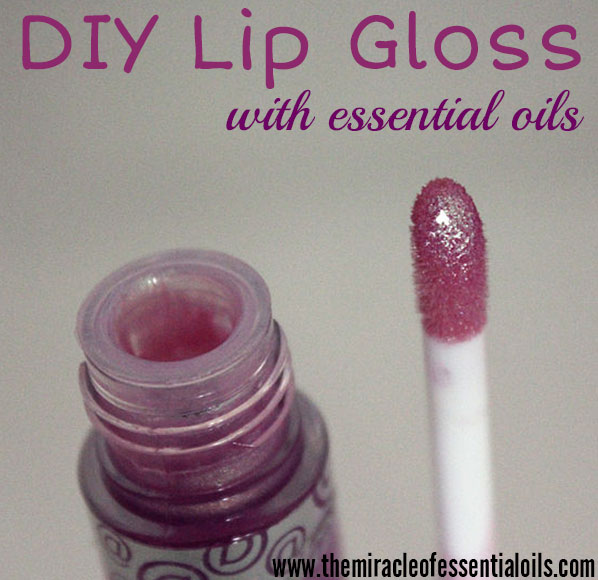 What You Need
Directions
Melt beeswax pastilles, coconut oil, castor oil and vitamin E oil in a double boiler over low heat. Stir the ingredients occasionally to help with the melting.
Once they have melted, remove from heat and let the melted oils cool off until they turn semi-solid and opaque. When this happens, add the mica powders & vegetable glycerin and quickly start whisking the glycerin into the melted oils to form an emulsion. The mica powders should have nicely combined into the mixture. If not, try whisking more to powder up the clumps. It will work out in the end!
Now add the essential oils and whisk again.
Using the funnel that comes with the empty lip gloss tubes linked to above, pour the lip gloss into your empty lip gloss tubes.
Ta-da! Your DIY essential oil lip gloss is ready!
My Tips
You can use any other natural coloring or mica powders of your choice! Some people added a pinch of red oxide with white mica powder to get a soft pink color. You could also use powdered blush! For a list of mica powders to choose from, visit this page: Mica Powders
Instead of lemon and peppermint oils, try grapefruit, cardamom and orange essential oils.
Caution
Do not ingest essential oils.
Do not use more than the recommended drops of essential oils. They can give your lips burning sensations!
Citrus oils are photo-toxic so be careful using grapefruit and orange oils. In the above recipe, lemon oil was used but since it's a small amount, it doesn't affect me. However, avoid using the lemon when you're going out in strong sunlight. If you're concerned, just leave the lemon oil out and replace with peppermint.
First time using essential oils? Please read Caution & Safety When Using Essential Oils