Surprise your little ones with a DIY Perfume for kids with essential oils. This recipe is quick, easy and uses no nasty ingredients that are known to disrupt hormones, be neurotoxic or carcinogenic – none of that! Just pure fragrant goodness for lovely-smelling kids.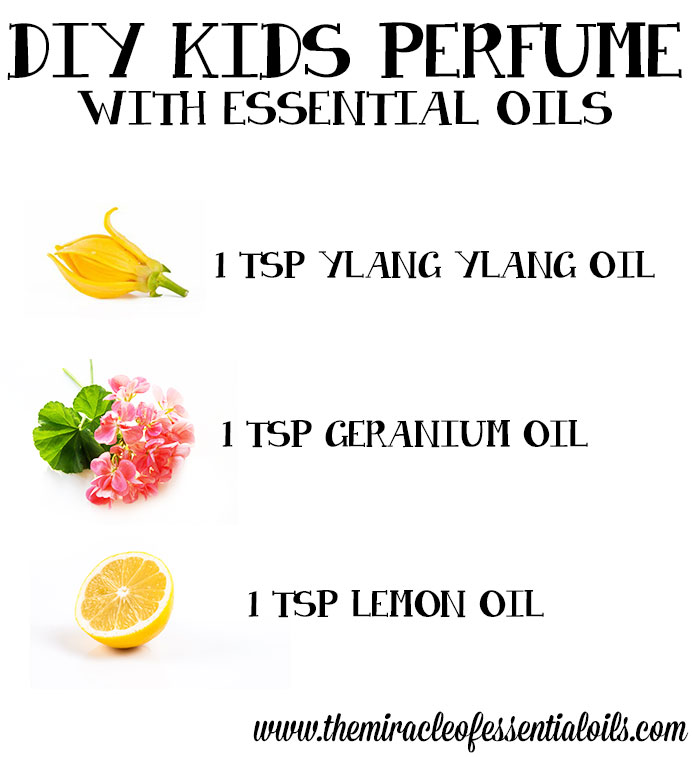 Why Do Kids Need Perfume Anyway?!
Remember when luxury brands like Gucci and Chanel suddenly started promoting luxury versions of their perfumes for babies and children?
It was intriguing, but I was horrified because we all know the nasty ingredients synthetic perfumes come with.
Aside from preservatives and parabens, synthetic and artificial fragrances are used in these commercial perfumes.
For children, whose immune systems are still developing and whose body systems are still growing, these harmful chemicals can be twice as harmful for them as for adults.
Let's face it, kids can get sweaty and stinky, especially if they love jumping around and never sit still for a moment. Even when you give them baths, twice a day, they somehow end up making messes and sweating buckets.
Perhaps you're having guests or leaving for a party and you want your kids to smell lovely – you DO NOT have to spray on some of your grown up perfumes on them (like many parents shockingly do). You can make them their own DIY kid friendly perfume! A perfume that you won't have to feel guilty about using on them, at all!
DIY Perfume for Kids Using Essential Oils
We shall be using all natural ingredients in our kid-friendly perfume, and the most important ingredient is essential oils.
Essential oils are extremely concentrated plant extracts that need to be used with care since they have powerful medicinal effects.
Not all essential oils are kid friendly, so please read this article for the different SAFE essential oil options you can experiment with in your DIY perfume: Essential Oils and Children.
Without further adieu, here's the incredibly simple recipe – it doesn't get any easier that this:
» What you need: –
» Method:
Safety comes first. Always wear gloves before handling large quantities of essential oils.
In a non-food use spoon, measure out 1 teaspoon of each of the oils.
Drop the oils carefully into the roller bottle using a pipette to avoid messes and spills.
Now close the cap and shake gently to get all the oils evenly mixed up.
Your completely natural, preservative-free diy perfume for kids with essential oils is now ready!
How to Use Your Kid-Friendly Perfume
You'll notice that this perfume is in oil form and is dispensed using a roll-on bottle rather than a spray bottle.
In my opinion it is better to use a roll-on bottle rather than a spray bottle because we are dealing with essential oils and we do not want to risk getting them sprayed into the eyes or mucosal membranes. This would be very irritating and potentially dangerous.
To use this perfume, apply onto your child's clothing. 2 – 3 rolls are more than enough.
Never apply this perfume directly on your child's skin.
Do you have a favorite recipe for a diy perfume for kids with essential oils? Please share in the comments below!