What are some of the best essential oils for hair removal? Find out how you can use essential oils to relieve razor burn, take care of razor nicks and cuts, prevent ingrown hairs and other problems brought about by hair removal.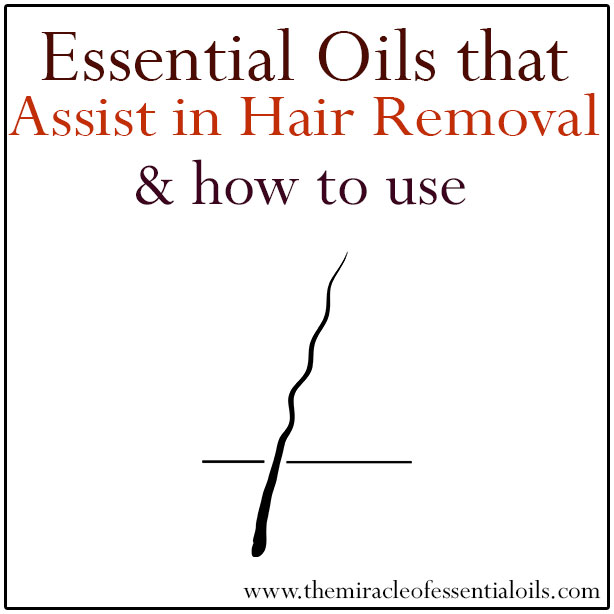 How do Essential Oils Help Hair Removal
Essential oils of lavender and tea tree have been proven to be good essential oils for hair removal in a way that once you apply the oils (diluted) consistently to your unwanted hair, the hair will reduce and fall off overtime. Check out the study here. Other ways essential oils support hair removal are as follows:
Preventing ingrown hairs
Soothing razor burns
Relieving skin rashes
Calming sensitive and red skin after shaving
Disinfecting the freshly shaven skin
Warding off bacteria and germs that can slide into the open hair follicles, leading to infection and boils
And more
5 Essential Oils for Hair Removal
1. Tea Tree
2. Lavender
3. Chamomile
4. Frankincense
5. Lemongrass
2 Essential Oil Recipes for Hair Removal
Below are 2 essential oil recipes for hair removal to assist in shaving, soothe razor burn, prevent ingrown hairs and soothe skin. Caution: Before using essential oils, please check out the article Caution and Safety Information when Using Essential Oils
1. Soothing After-Shave Cream

What you need
½ cup shea butter
½ cup coconut oil
10 drops lavender
10 drops tea tree
5 drops chamomile
A hand mixer
Bowl
8 oz amber glass jar

Method
Add the shea butter and coconut oil to a bowl then add the essential oils (if yours are hard, first find a way of softening them such as using a double boiler).
Whip the ingredients to a creamy mixture using a hand mixer for about 3 – 5 minutes.
Store in a cool dry place.
Apply a liberal amount on freshly shaven skin to soothe razor burn and help ward off ingrown hairs.
2. Shaving Gel Recipe

What you need
½ cup pure aloe vera gel
10 drops tea tree
10 drops of chamomile
5 drops frankincense
4 oz amber glass container

Method
Add the pure aloe vera gel to the amber glass container then stir in the essential oils using a popsicle stick.
Dip your fingers into the gel and smooth the cooling ingredients over your skin then shave.