Nausea in pregnancy is a normal symptom that is thought to occur as a result of the production of the HCG hormone, which is secreted by the body once the fertilized egg attaches to the uterine lining. Other possible reasons for nausea include the increase in estrogen and increase in the body's stress and fatigue. The cause of nausea in pregnancy is not yet clearly understood, as some women with completely healthy pregnancies do not experience this symptom at all!
However, like 70% of women, I experienced a great deal of nausea, vomiting and dizziness, well into the second trimester. By my 4th month of pregnancy, I had lost so much weight that my doctor was concerned. She prescribed me 2 antiemetic medications (Compazine & Zofran) and kept insisting that I should take them in order to stop throwing up and keep the food down. She assured me that these anti-nausea tablets were perfectly safe for my baby and that I had nothing to worry about.
But I was well-aware of the possible side effects of antiemetic medication in pregnancy and I had no interest in taking the medication, so I instead chose to make use of my essential oils to help me get through each day.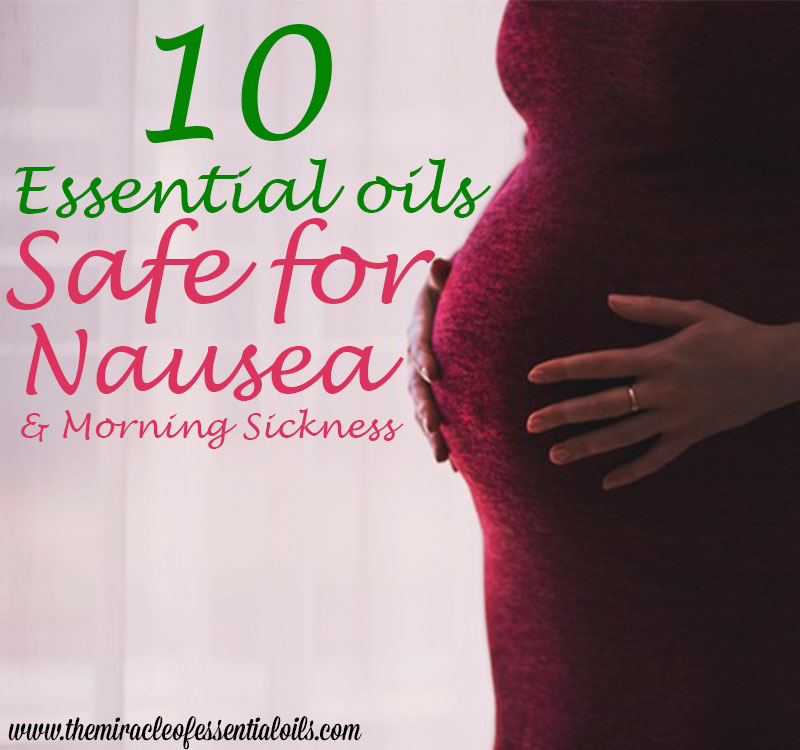 What you Need to Know About Using Essential Oils in Pregnancy
Pregnancy is a beautiful yet critical stage in a woman's life, whereby your health as well as the health of the sacred life growing inside of you, is of top priority. Therefore, before using essential oils you must be aware of the safety and precautions in their handling and usage.
An essential oil is a very potent and concentrated extract obtained from various plant material, including leaves, flower, roots and more. 1 drop of essential oil can be equal to up to 40 cups of the tea of whichever herb/plant that was used. That's how potent these oils are. So please bear in mind that less is always better when it comes to essential oils.
Especially during pregnancy, when you are carrying your precious bundle, being extra careful when handling essential oils is very important.
Always make sure that you are using 100% organic, therapeutic grade essential oils. Take no risks in this area.
Top 10 Essential Oils to Help with Nausea in Pregnancy
Although many women (carefully) use the following essential oil in pregnancy, if it is your first time using any of the oils below, or if it's your first experience with essential oils, please do a patch test first (by smearing a sample of diluted essential oil on your inner wrist) and waiting 2 – 6 hours to check for any negative reaction. You can also diffuse a small quantity of the essential oil in a well-aerated room and confirm if the oil is okay with you.
*Some women choose to use fennel oil and chamomile oil very sparingly or avoid them altogether.
Essential Oils to Avoid during Pregnancy
I think it would be wise to go through the list of essential oils that are actually not safe during pregnancy, as a precaution. These essential oils are known to be potentially fatal to the embryo or to induce premature contractions, so they are best steered clear of:
Black pepper essential oil
Rose essential oil
Rosemary essential oil
Lemongrass essential oil
Jasmine essential oil
And more…
For a more comprehensive list of essential oils to be avoided during pregnancy, please read "Essential Oils to Avoid in Pregnancy."
How to Use Essential Oils to Alleviate Nausea
» Mix a few drops of any of the above nausea-relieving essential oils in your bath.
» Blend a few drops of the above essential oils with coconut oil to make a relaxing massage oil.
» Place a few drops of essential oil on a handkerchief and take a deep whiff of it any time you feel nauseous.
» Diffuse 6 – 12 drops of essential oil in your oil-safe humidifier or diffuser.
» Wear the essential oil in diffuser/clay jewelry.
» Massage a few drops of nausea-relieving essential oils in the pulse points that can help suppress morning sickness, i.e. behind the ears, around the navel etc.
Other Non Essential Oil Remedies for Nausea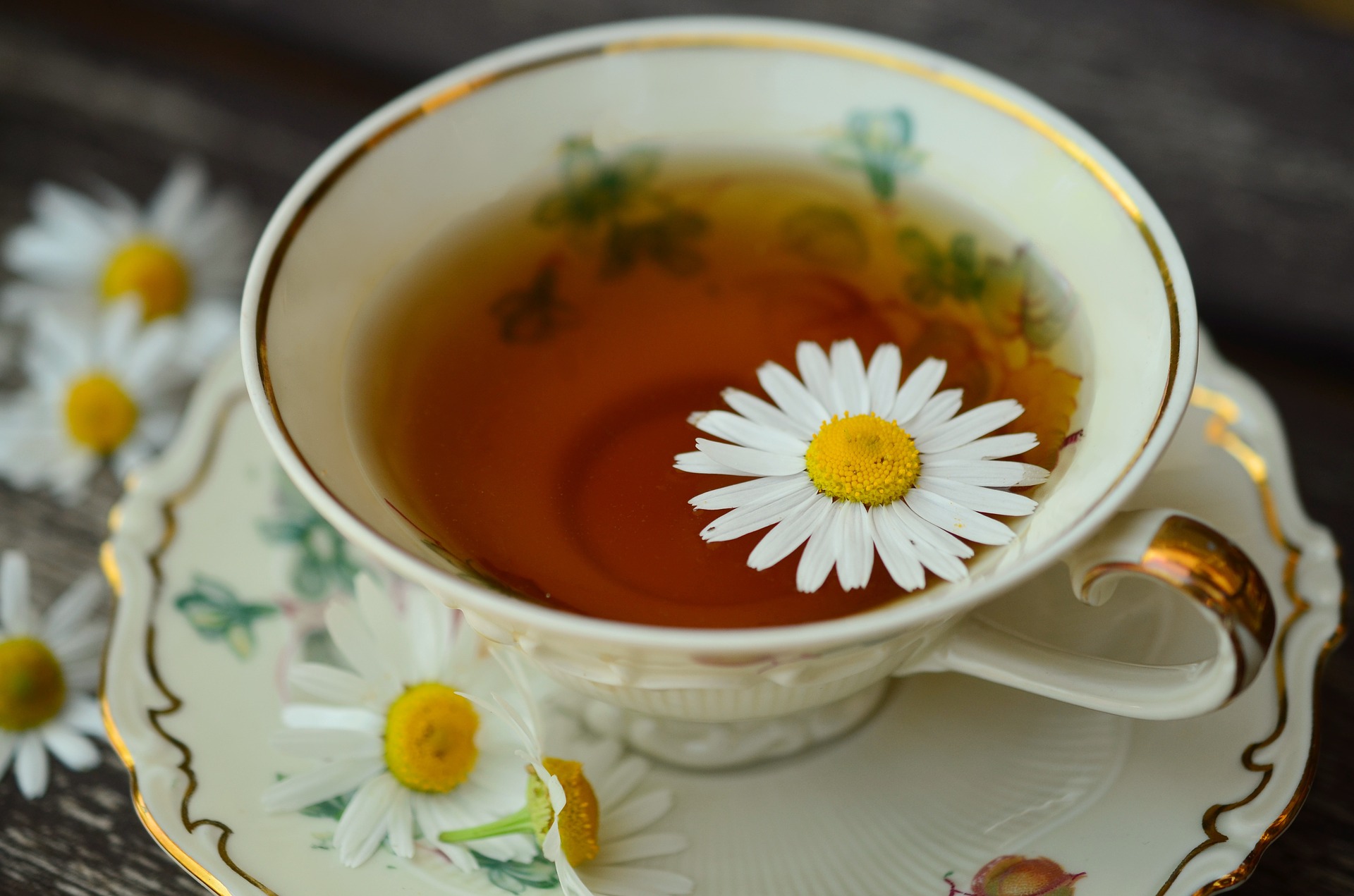 If you are wary of taking essential oils, you can take herbals teas like chamomile tea, ginger tea, cardamom tea and fennel tea to help you alleviate nausea. To make a cup of these herbal teas, all you need to do is boil one teaspoon of the appropriate herb in 1 cup of water, strain and drink.
Eat plenty of nuts like almonds, pistachios and pecans, which are rich in magnesium and can stave off nausea.
Do some gentle exercise, like prenatal yoga, or go for a relaxing walk – it will help you feel better!
Above all, remember, no matter how bad it is, the morning sickness and related nausea will be gone after the first trimester! It's just a matter of time, so hang in there beautiful mama, soon you'll have your precious bundle in your arms and the nausea and vomiting will be a thing of the past!