Today's question of the day is, "Can you leave tea tree oil in your hair overnight?" I guess the reason for this concern is because of the doubts some people have about tea tree causing hair fall. But don't worry, we busted this myth in this post: Can tea tree oil cause your hair to fall out?
Why We Love Using Tea Tree Oil for Hair
I think it's safe to say tea tree oil is the best known and most used essential oil in the world. I mean, it's just too freaking amazing and versatile. Tea tree oil finds uses in so many areas of life – from cleaning to deodorizing, to acne and rashes.
When it comes to hair, tea tree oil could be your best hack yet. Some of it's wonderful benefits for hair include:
Getting rid of scalp odor
Eliminating dandruff
Killing lice
Deep cleansing the scalp
Removing dirt
Treating scalp acne
Relieving itchiness
And more
Where to Buy Tea Tree Oil
Edens Garden Tea Tree Essential Oil, 100% Pure Therapeutic Grade (Allergies & Inflammation) 10 ml

Can You Leave Tea Tree Oil in Your Hair Overnight?
You can leave tea tree oil in your hair overnight – but only if you promise to use it correctly! The correct way to apply tea tree oil in your hair is to make sure you dilute it appropriately. You can dilute tea tree oil with carrier oils such as coconut oil, jojoba oil or castor oil.
If you apply undiluted tea tree oil to your hair, it may irritate your scalp, causing contact dermatitis. Using 100% concentrated tea tree oil on your scalp may cause your hair follicles to get inflamed and swollen. This may damage the hair roots and even cause irritation and hair fall.
But if you dilute tea tree oil correctly, it will provide you with so many benefits, which can actually boost your hair growth and reduce hair fall!
Benefits of Leaving Tea Tree Oil in Your Hair Overnight
Boosts hair growth
Improves blood circulation in the scalp
Fights and kills lice
Helps scalp eczema and scalp psoriasis
Soothes an inflamed scalp
Heals wounds
Anti-dandruff action
How to Apply Tea Tree Oil to Hair Correctly
Tea tree oil should never be used on hair without dilution. Always dilute tea tree oil with carrier oils or other hair product. The concentration of tea tree oil should be 2% to 5%.
This means that for every teaspoon of carrier oil, use 2 – 5 drops of tea tree oil only. Be patient and use a bowl to measure things out carefully. Mix thoroughly before applying it to your scalp.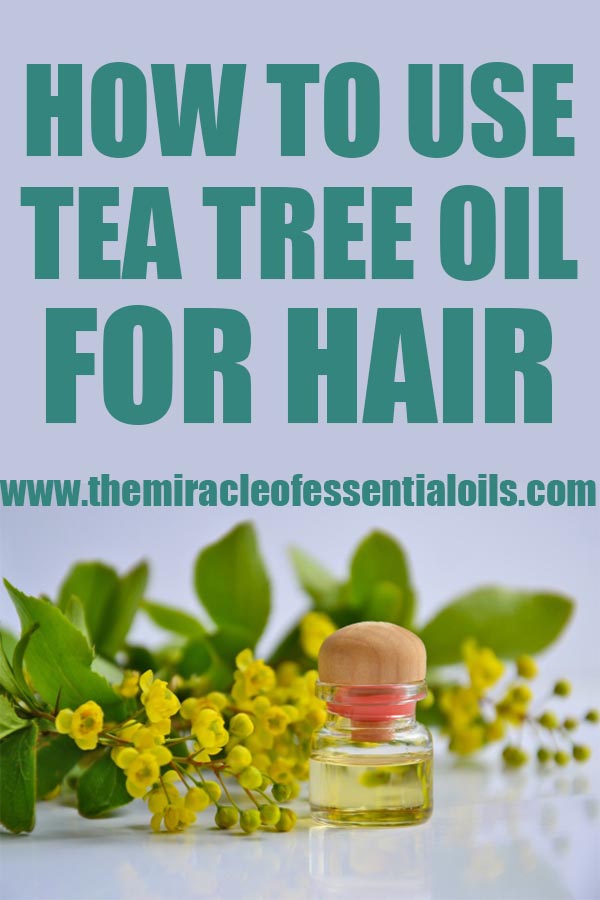 Don't miss – More on Tea Tree Oil