Today's question of the day is: "Can I put essential oils in my humidifier?!" So, you just hopped into the wonderful world of essential oils and treated yourself to some awesome essential oils. Perhaps you got lavender, the most popular and versatile oil with great relaxing and calming qualities. Or maybe you got peppermint, an oil that's guaranteed to invigorate and awaken your senses. May be you went one step ahead and got an essential oil blend, one that's specially designed to address a particular issue like fatigue, trauma or an annoying common cold.
There are so many ways to use essential oils, like applying them (diluted) on pulse points throughout your body, or mixing a few drops into a warm soothing bath. But wait! One of the BEST ways to use essential oils is through diffusing them so that all those magical particles are spread throughout the air, giving you and your loved ones multiple benefits. You already have a humidifier – there's only one question though – is your humidifier built for the purpose? Or will you need another device to safely disperse your essential oils?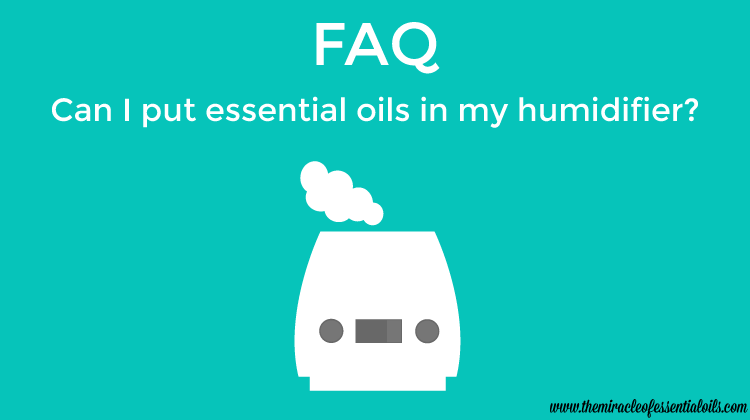 What is a Humidifier? Humidifiers vs Diffusers
It's easy to confuse a diffuser and a humidifier since they both pretty much look the same – they both have containers to put in water, and a vent that lets out the vapor, along with an electric power cable. So before we find out whether you can put essential oils in your humidifier, its necessary to know the difference between a humidifier and a diffuser.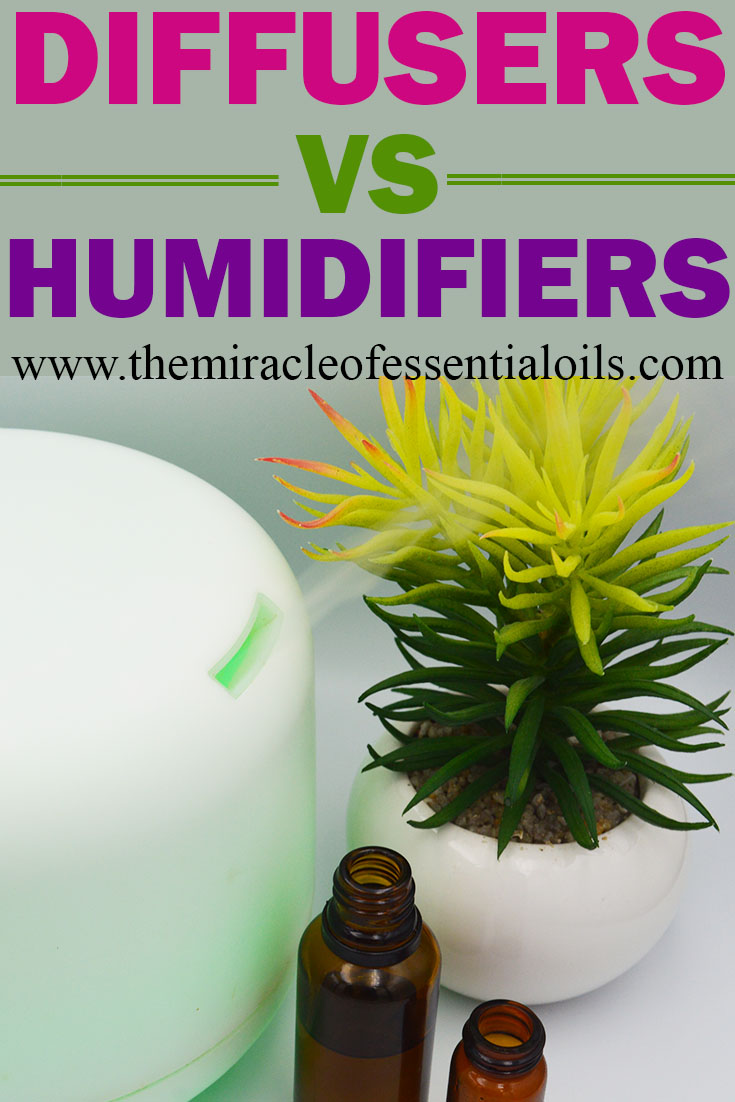 A humidifier is an appliance that releases moisture into the air and is helpful in providing relief for dry skin, dry throat and cold and flu symptoms such as irritated nasal passages and more. Clean water is added to the humidifier, which then releases water molecules into the air, making it easier to breathe, and sleep.
On the other hand, a diffuser is an appliance very much similar to a humidifier, except that it releases cold air into the atmosphere. Diffusers breakdown essential oils along with the water added into extra fine molecules into the air. This allows the aroma of the essentials oils to penetrate throughout the room/area in which it is working.
Read: Difference between Humidifier and Diffuser – What's Right for You?
So Can I Put Essential Oils in my Humidifier? 
Most humidifiers are not designed to handle essential oils for the following reasons:
Humidifiers work by using heat to release vapor. Heat compromises the quality and characteristics of the essential oils rendering them useless or less effective.
They are mostly made with plastic components. Essential oils can degrade plastic parts and create problems in your humidifier.
However, there is an exception! If your humidifier is a cold air humidifier, then it works effectively the same as a diffuser, and it can safely handle essential oils.
To be sure, please check the insert that comes with the specifications of your humidifier. If your humidifier is compatible with essential oils, it will be mentioned therein.
Here's a Great Humidifier that can be Used with Essential Oils
Smiley Daisy Essential Oil Diffuser, Quite Cool Mist Humidifier, 350 ml
This essential oil humidifier is a steal at less than $50, with great reviews.
If you have a humidifier that works with essential oils, you might be interested in tried and tested blends for every day. Find those here:
Did you know?
Using essential oils in a diffuser/suitable humidifier is a great way for pregnant and lactating mothers, babies and pets to enjoy the benefits of a variety of essential oils without coming into direct contact with them.
Please do check out the lists of essential oils that are safe to use for pregnant (and lactating) women, babies and pets below: